2004 European Championships - Live: Own Choice test pieces
1-May-2004
Live coverage of the own choice pieces from Glasgow's Royal Concert Hall. Regular band by band updates.
---
Adjudicators:
Frode Amundsen, Armin Bachman, James Gourlay

Time: 1300
Stavanger[Norway], Stephen Bastable, 1
Test piece: ...Dove Decending

Fanfare:
Splendid opening - full and broad with balance and detail. A fine opening statement of intent.

Part 1:
A real sense of control and rhythmic pulse - plenty of detail and dynamic contrast and the style is just right. It builds with a clarity of purpose to an excellent end.

Part 2:
This felt uneasy from the start. Lead lines do not convince and are not secure. Euph cadenza is very edgy. Other lines suffer the same fate. There was a lack of conviction about this section.

Nativity:
Again - not secure in all the lines although the musical shape is excellent. The little errors do detract and there is little sense of serenity through to the end.

Finale:
Great build and once more this has control. It continues to impress right through to a slightly overlong ending. Overall a dissapointment for us. It started and ended so well but the middle section will prove costly.

Time: 1.30
Brass Band Gothenburg [Sweden], Bengt Eklund, 2
Test piece: Montage

1. A solid opening that builds well, although we do have rhythmic inaccuracies. It sounds slightly frenetic in places and lacks control, but it is exciting. The ending just petters out slightly.

2. Not quite secure at all times but lead lines are well handled and shaped. Just little errors detract from a fine section of playing. What a beautiful serene ending.

3. Scrappy start from sop and Eb bass but again there are rhythmic inaccuracies. Superb baritone but the enseble is scrappy. This movement is moving at tempo and this causes a rather clutted sound. Overall a very creditable performance.

Time: 1355
Brass Band De Waldsang [Netherlands], Rieks van der Velde, 3
Test piece: Harrison's Dream

Strong driving rhythms from percussion to start but it overtakes cornets a little as the pendulum starts ticking. Good bass line and transition between solo lines works well. Cornet solo is less convincing however. Good undescore part in emsemble help but blemish in solo lines occasionally creep in. Some of the pace is lost for us though.

Cornet intonation rather detracts and weak entries conspire to rob the overall musical picture. Soprano perfoms well but again the solo cornet is not secure. This section sounds uncomfortable.

Percussion feature is impressive and effective and it all winds up convincingly. This is starting to sound effective. Rapid figures in recap are well executed and there is a pleasing broadness to the playing. Cornet line again falters before we hear a well executed conclusion. Overall a determined performance enhanced by the percussion but let down by some unforced errors.

Time: 1415
Brass Band Lyngby Taarbaek [Denmark], Ray Farr, 4
Test piece: ...Dove Decending

Fanfare:
Good fanfare opening but the two choirs are unbalanced. Little slips in trombones but well judged lower band sound. Nice use of dynamics gives the music a real quality.

Part 1:
Nice robust sounds and there is clarity in the technical lines. It gets untidy towards the end of this section but the musical intensity grows.

Part 2:
Eb bass cracks alittle but the solo lines then work well. Nasty slip in trombone detracts. Euph cadenza nearly comes off. The section ends a bit lumpy.

Nativity:
Calming and serene but odd tweaks just take the gloss off the musical picture. Sospirando is quite magical. It gets a little ragged towards the end with obvious depping of parts. Final chord wavers.

Finale:
Bass line is not secure - semiquaver work lacks control. It builds to a forceful conclusion - perhaps a little hard in timbre. MD projects upwards at the end of an exciting conclusion. A very decent performance of a very difficult work.

Time: 1435
First Old Boys SeaCat [Northern Ireland], Stephen Cairns, 5
Test piece: Diversions on a Bass Theme

Not all the opening notes are clear but troms play very well. It's a little untidy in places but nice playing around 130. This has musical presence. Troms work well but there is looseness amoungst others. Good horns before 290 and excellent cornet through 300. This is a fine section of playing. It starts to get scrappy around 350 are the is calming music made around 470. The bands has a confident and spirited presence as there theme is resolved to end. Some well judged musical threads. Moments of less conviction may cost points.

Time: 1500
Fairey FP (Music) [England], Allan Withington, 6
Test piece: Revelation

Basses open well but the troms entry is not pristine. Clean articulation in cornets and the mood develops as the performance grows. Sonorous bass sound give a fine foundation. Xylo is excellent as is first cornet and sop duet. Fanfare figure are undepinned with classy playing whilst quartet make light of difficult scoring. Basses play with quality and MD achieved the right amount of mystery in the music. Horn cadenza is nearly perfect as is flugel and cornet. Euph duet is beautifully playerd and this becomes the focal point of the performance. Little errors in ensemble however, do detract. Bass line works well and the vibrancy returns with excellent build. Cornet choirs are again of the highest quality. The Libero however doesn't work for us: It's too disjointed. A very fine end to a stylish interpretation and performance. The clips however, may be costly.


Time: 1530
Yorkshire Building Society [England], Professor David King, 7
Test piece: Music of the Spheres

t=0 [time equals zero]:
Tremendous atmospheric opening with solo horn setting out the musical picture with class.

Big Bang:
Fantastic effects - glissandi make for amazing listening and the detail in the complex score we are following becomes evident.

The Lonely Planet:
Quite beautiful solo lines - so well shaped and delivered. Bravo baritone and solo cornet. Percussion add colour and effect with the xylo playing throughout a feature. Basses offer a special foundation.

Asteroids and Shooting Stars
Just what is says on the score! Everything fizzes with musical luminosity. The detail is just immense.

Harmonia
Music of the Spheres - a short bridging passage leads a wonderful Harmonia. The chord sounds and balance is simply stunning and the middle of the band sound is like nothing we've ever heard!

The Unknown:
It's simply that. The effect are stunning. The soprano is flying so high in the atmosphere. The frenetic conclusion brings things to a quite startling end.

A new piece to everyone - almost film music with hints and nods from ET to The Planets. Quite an experience! What will the judges make of it?

Time: 1600
Buy As You View Cory [Wales], Dr. Robert Childs, 8
Test piece: Revelation

Tremendously atmospheric opening, with some hint of discomfort in lower lines. It develops though into an astounding resolution. Cornet and soprano duet tidy and trombone is World Class. Quartet seems uneasy also - lines don't always link. Things move along with immense clarity and detail - it's breathtaking stuff.

What can we say about the euphonium duet? We can't imagine it played better. Horn surpases this though and the flugel exudes class. This has been quite a sublime section of musicality.

The final section starts so well and soon turns into a brilliant technical exhibition. So much detail is heard. Ad libitum is simply immense in volume but we query the volume of the euphonium glissandi. The final bars were quite something.

Another quite magnificent performance. So very nearly perfect.

Time: 1630
CWS Glasgow [Scotland], Dr. Nicholas Childs, 9
Test piece: ...Dove Descending

Fanfares:
Slight untunefulness in opening lower cornet fanfares but its committed stuff. The odd blemish detracts a little but the band sounds are cultured.

Part 1&2:
Great build up of sound and tempo. Muted cornets do well and everything is comfortable throughout the furious section. Well done euph and soprano. There's great detail heard but at times the effects are just a little overpowering. Terrfic euph cadenza - played with aplomb.

Nativity:
Well done standing soprano - you play so well. Horn sounds are unbalanced and a little hard for us. Solo horn dominates and isn't always totally clean. A nice end just a little shakey baritone?

Finale:
Super stuff here. Full bodied and mature. Strong fanfares and the climax is big, bold and effective. This was a great performance with only a few clips detracting. Congratulations one and all.

Time: 1700
Brass Band BML Lucerne [Switzerland], Ludwig Wicki, 10
Test piece:

Good atmospheric opening. Basses are all heard, It' all safe stuff. It's movnig this - it's all exciting stuff and some good effects protrude. Some very clean playing brings a great opening section to a fabulous close.

Hard sounding horn sound but it's well played. Flugel plays with confidence as does euph. More attention to dynamics would enhance things though. Almost flawless Euph duet - well done to you both - and very nice accompaniment. This is impressive stuff.

Build up to final section is well controlled. Big sounds and it moves at quite a lick. Some incredibly impressive playing and the detail is superb. The cleanest Revelation we've heard. Don't be surpised if this features highly. This was very classy indeed.

Time: 1725
Brass Band Willebroek [Belgium], Frans Violet, 11
Test piece: Montage

A very neat and tidy opening which builds well with atmosphere and musical vision. Broad sounds and a rhymic approach - this goes well. Just a little untidy to end - the musical pulse is lost.

Clean start. There are slight wavers in the solo lines but generally this is high standard playing. There's a real adagio feel to it. Euph stretches and cornet stutters before final resolution.

Soprano doesn't convince and it takes time to settle. It sounds uncomfortable in the solo lines and baritone is smoothered. The music has a sense of purpose and it now becomes more confident in its driving style. It just doesn't quite gel - band and percussion ar not as one. Overall a good effort although the blemishes will be costly.

Brass Band Normandie [France], Phillippe Gervais, W

Our thoughts...

Today was a real treat for the large audience - some really great playing from all the bands.

Just like yesterday though it was a contest that finally broke into three mini sections.

The top two were once again YBS and BAYV Cory - these two bands were in a different class from the rest of a high class field. It was the performance by YBS of a new piece that did it for us. It was something else for sure. BAYV Cory weren't too far behind though - it was close on a perfect show.

Third place today we think went to Fairey, who really played as the band we know they are, whilst Willebroek did enough to claim fourth spot. Lucerne were the surprise package - a tremendous effort, whilst Co-op played well but were just off the pace today.

Behind them came some very good shows, but this is what we think the line up of the Own Choice prize list will be.

1. YBS
2. BAYV Cory
3. Fairey FP Music
4. Willebroek
5. Lucerne
6. Scottish Co-op
7. Gothenburg
8. Stavanger
9. de Waldsang
10. Lyngby Taarbaek
11. First Old Boys Seacat


Overall then:

Just like last year but in reverse for us. We think the title may be going to Wales but by the narrowest of margins. It was the BAYV Cory performance of the set work which we think may just tip the balance in their favour. It is like last year though - too close to call either way.Third place should go once more to the excellent Willebroek,with Fairey and Scottish Co-op making up the top six.


1. BAYV Cory (1st Set Work + 2nd O/C = 3)
2. YBS (2 + 1 = 3)
3. Willebroek (3 + 4 = 7)
4. Fairey FP Music (4 + 3 = 7)
5. Scottish Co-op (5 + 6 = 11)
6. De Waldsang (6 + 6 = 12)
7. Lucerne (8 + 5 = 13)
8. Stavanger (7 + 8 = 15)
9. Gothenburg (9 + 7 = 16)
10. Lyngby Taarbaek (10 + 10 = 20)
11. First Old Boys Seacat (11 + 11 = 22)
4barsrest Classifieds
Coleshill Town Band
Coleshill Town Band are currently looking to recruit experienced players to further strengthen our senior band. All instrumen...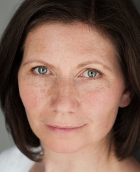 Sarah Groarke-Booth
BA (Hons) MA
Conductor, Adjudicator, Compere, Actor