2004 British Open Championships - Preview and Predictions
14-Sep-2004
4BR previews the 152nd British Open Championships and the issues it has once more brought to the fore. All that and then we give our predictions as well.
---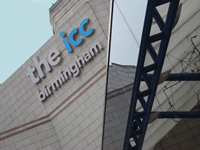 British Open Championships 2004
Saturday 18 September
Birmingham Symphony Hall
> Runner and Riders
> The conductors records
> Test piece reviews
> The top 10 Open conductors
> 152 Useless facts and figures
> The Open - Results Archive
> William Halliwell - 17 times winner
> Be My Strength and Shield
> The Lottery Draw
> 2003 retrospective
---
There is a distinct feeling of Empire about the 152nd British Open this weekend; a sense of things past, of a time when Britain commanded a quarter of the World and the globes and maps in every classroom in the land had a sizeable part of it shaded pink.
Reminiscence is all the rage at the moment it seems. From our attitudes to law and order, behaviour of our children in schools to the debate over hunting and the saving of what is perceived as "the country life". Opticians have reported that the sale of rose tinted spectacles have never been higher, for it seems there is a move to recall the hardships and deprivations of the War years and the immediate dour period of the pre Harold Macmillan "You never had it so good" 1950's, as some sort of "Golden Age" of British life. Now the British Open Brass Band Championships may have caught the bug too.
The welcome invitation for the Dalewool Band from Auckland, New Zealand to compete this year is a case in point. The Open isn't ready quite just yet to allow the Europeans into our closed shop "Commonwealth Games" of banding, although it will, much to the dismay of hardened Daily Mail readers, come soon for sure. As Edward Gibbon wrote in the "Decline and Fall of the Roman Empire": "All that is human must retrograde if it does not advance", and the British Open needs to advance if it is to survive. We should welcome the New Zealanders with open arms, but the time when the "Open" becomes a true international contest is surely just around the corner. This well may be the last "Empire" contest.
The choice of the music to test the bands also has a retrospective feel about it too. Not the pieces themselves, although "Contest Music" now suffers from being revered like a musical version of Nelson Mandela: Everyone loves it now it's old and not threatening to blow away the old conservative order, but when it should have been released over 30 years ago, it was shamelessly ignored. Strange that when you ask anyone about who actually took the decision not to use the piece at the Nationals in 1973, a collective amnesia takes hold. Nothing to do with me they say.
The retrospection also comes from the organisers wish to require the bands to make a choice of what they perform from a prescribed list. It has of course happened before, but in 1941 and 1942, it was done through necessity rather than musical choice. In 1986, a different contesting form was used when "Fusions" and 2 movements from "Epic Symphony" were used, but all the bands had to play that combination. That variation certainly didn't work. When Fairey won in 1942, they did so by being 10 points clear of the band that came 3rd. The decision to give bands the choice was more to do with the variation in the standards brought on by the fact that many had lost players to the armed forces, rather than purely musical considerations. Fairey were an aviation factory, and as such, protected in many ways from the deprivations that others endured. That isn't the case today.
Why the decision to make it a choice of three then? Perhaps it is a choice made to create renewed interest through something bold and brave. However, the rumours tend to suggest that it may have been due more to the fact that other contests usurped the original choices. There were short money odds this year on it being "Harmony Music" or "Bevenuto Cellini", but the former was announced in advance as being used elsewhere, whilst a new arrangement of "Benvenuto" was possibly seen as being too short (no arranger, however good they are can add material to make a piece longer than it was in it's original form can they?). It is also rumoured that "Music of the Spheres" and "St. Magnus" were considered, but as they appeared first at the European it would have possibly given one or two bands an unfair advantage. So, the decision to make it the best of three came about.
Whether this will work is another matter. All three are more than worthy tests to have stood alone as the set work, and the bands themselves wouldn't have complained (or we think, the audience). Making it a choice gives bands the opportunity to pick the piece that they believe suits them best, but that isn't really the purpose of the contest is it? It should really be the other way around.
For us at 4BR, it should have been "Montage" by Peter Graham. "Contest Music" has been used before, and whilst it remains a classic piece, it has been well aired in recent years at the top level. (A bit like Nelson Mandela, it has made up for lost time). "St. Magnus" revealed itself as a superb piece at the European, but surely it deserved greater appreciation by bandsmen, conductors and audiences by being picked as the 2005 Regional set work. Through no fault of its own, it could be a long time before it surfaces again at the level it deserves, although the Grand Shield could yet help it. No, "Montage" should have been the one; a great test of technique, bravery and musicianship and a piece that surely would have sorted out the best from the rest.
Finally, a word about adjudication. Never before has there been such a need for the judges to make it clear to the players, conductors and the paying public why they made the decision they did in choosing the winners on Saturday. We are sure they will get it right, but they will need to explain the process they used in doing so. Let us hope they take the opportunity in full after the results, as it will be hugely appreciated if they do.
After all that then, will the experiment work, and will the best band on the day win, as it should? Yes. Given the experience that should be available in the box, the best bands should still be able to make enough of a mark to still make a sustained challenge on whatever piece they choose (although the rumours suggest a lot have gone for "Contest Music").
The usual suspects should provide the bookies with plenty of money, with the likes of the reigning champions YBS, BAYV, Black Dyke, Brighouse and Rastrick, Fodens, Fairey and Grimethorpe all travelling to Birmingham as personal favourites in many peoples eyes.
It is hard to look further afield than these bands also, but the standard at the Open is exceptionally high this year, and so there shouldn't be too many occasions when the hall should be anything else than full. Shame on the audience if they do opt out for a quick cuppa, as just like last year they could well miss out on a top notch show from the likes of Whitburn, Sellers International, Scottish Co-op, Tredegar, Desford or Reg Vardy (Ever Ready). One or more of these bands have it about them to challenge very strongly indeed for the top prize, and this year it wouldn't come as a major surprise if any of them took home with them the Gold Shield. The New Zealanders, Dalewool will also come into this category too, as after hearing them first hand in Christchurch earlier this year, they will without doubt cause a few opinions to be revised.
Add to that the further raft of strong contenders such as Kirkintilloch, Yorkshire Imperial, Rothwell Temperance, Cwmaman Institute and Carlton Main Frickley and you have a complete set of bands that can all do the biz.
There can only ever be one winner though, and we think it will come from that top tier once more. YBS are looking to create further history with a first retention of the Open and the penultimate leg of an unprecedented "Grand Slam", whilst BAYV will surely be the band that will push them the hardest. Black Dyke are without doubt back to their very best of form, whilst Fodens and Garry Cutt are a band with a 40 year history to overturn. Brighouse though may well be the best bet of all - those who have heard them of late have been just bowled over by their playing under James Gourlay and the Open trophy could well be going back to West Ridding for the first time since 1978.
Whoever it will be, they will have done it the hardest way possible, but for us it is going to a straight fight between a big four of YBS, BAYV, Dyke and Brighouse, with Fodens and Grimethorpe battling hard. Our dark horse may well not be that dark at all with last year's runners up, Whitburn well worth a few bob.
4BR Prediction:
1. Brighouse and Rastrick
2. Buy As You View Band
3. Yorkshire Building Society
4. Black Dyke
5. Fodens Richardson
6. Grimethorpe Colliery (UK) Coal
Dark Horse: Whitburn
4barsrest Classifieds
Deepcar Brass Band
Deepcar Brass Band are looking for solo cornets and Bb bass to join their friendly team. We rehearse 7.15pm - 9.15pm Monday a...
NABBA
Date: 10-Mar-2017
Venue: Embassy Theatre and Grand Wayne Center. 125 W. Jefferson Street . Fort Wayne, Indiana 46802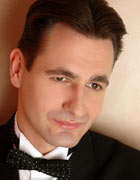 Craig Roberts
BA (Hons), MA
Conductor / Adjudicator