2004 Pontins Brass Band Championships - Second Section
28-Oct-2004
Sunday 31st October
Venue: Lunars Hall
Test Piece: The Deep - Bram Wiggins
Adjudicators: Colin Hardy and Raymond Tennant.
Commence: 9.00am

---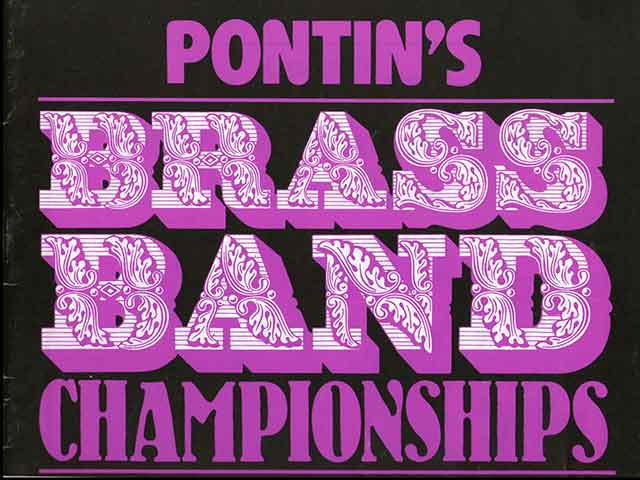 Draw: Pre-draw
First Prize: £1,750
Second Prize: £900
Third Prize: £650
Fourth Prize: £450
1. Audley Brass (Kevin M Birch)
2. Barnsley Building Society (John Hopkinson)
3. Blackpool Brass (Steve Simpson)
4. Conway Town (Keith Jones)
5. Deiniolen (Wynne Williams)
6. Ddelph (P. Goodwin)
7. Elland Silver (Morgan Grffiths)
8. Flixton (Kevin Gibbs)
9. Foresters Brass 2000 (Pete Collins)
10. Greenalls (John Ludden)
11. Haslingden and Helmshore (David Holland)
12. Hebden Bridge (Ian Craddock)
13. Manx Concert Brass (Ian Clague MBE)
14. Meltham and Meltham Mills (Stuart Fawcett)
15. Rockingham (Frank Hoyland)
16. Silk Brass Atra Zeneca (Macclesfield) (Ken Mackintosh)
17. Skelmersdale Prize (S. Foster)
18. South Yorkshire Police (Andrew Dennis)
19. Stourport on Severn (David Maplestone)
20. Wire Brass (Paul Andrews)
This has the makings of an interesting contest, and not just because of the line up of very evenly balanced bands to compete for the top prize of £1750. The set work is one of real interest - Bram Wiggins, "The Deep", which was written to commemorate the opening of the £43.5 million submarium in the City if Hull in 2002, and which was commissioned by the Council and EYMS Band. It is a three movement work which is very descriptive and draws the listener into imagining musical mental pictures of the "Bridge Across the Humber", "Requiem for Lost Mariners" and "Storm and Thanksgiving".
It has proved popular with the bands it seems, and should prove popular with the audience too, as they should get more than a decent handful of fine performances from the bands on view.
Those bands include no less than 9 from the North West, 6 from Yorkshire, 3 from the Midlands and 2 from Wales and there will be plenty of local pride at stake in the Lunars Hall on the Sunday.
Three of the bands here made it through to the National Finals in Harrogate a few months ago, with Wire Brass coming out the highest placed in 6th position, with Barnsley Building Society a place further back in 7th and Stourport on Severn a few down the list in 17th. From last years contest here, the bands that came 2nd, 3rd, 5th and 6th return once more in the hope of going a few places better and taking the title that was won in fine style by Llanrug.
Those North West contenders will be Wire, who have had a fine 2004 so far with victories at Brass in the Guild Hall and Tameside to bolster the confidence, Skelmersdale, who were 7th here 12 months ago, Silk Brass, who were 3rd here last year. In addition there is Manx Concert Brass over from the Isle of Man, Haslingden and Helmshore, Greenalls, the improving Flixton, Delph under the baton of Black Dyke's Phil Goodwin and Blackpool Brass, who have also had a decent 2004 so far with 3rd place at Brass in the Guild Hall and 3rd again at Tameside.
Hebden Bridge, who have had more than a decent year with the results, what with 4th place at Brass in the Guild Hall and 2nd at Tameside will be heading the Yorkshire challenge with backing from South Yorkshire Police, Rockingham, who have a proud record here over the years, Meltham and Meltham Mills, who were 3rd at Tameside and 5th here last year, Elland Silver under the baton of star euph player, Morgan Griffiths and Barnsley Building Society who did so well in getting to Harrogate by being runners up at the Yorkshire Regional Championships.
Wales sends two representatives in the shape of Conway Town who came 5th at the Regional Championships in Swansea and Deiniolen who were 4th - both should put up a strong challenge here. Meanwhile the Midlands send Stourport on Seven who came third in their Regional Championships to head for Harrogate, Audley Brass who came 11th and Foresters Brass 2000 who came 12th.
The geographical quantity may be missing a bit, but the geographical quality is certainly on show - so who do we pick for the top and to master the perils of "The Deep".
4BR Prediction:
A few bands pop out for us, and if they play to the form they have shown throughout 2004, then we think Wire Brass should head home with the top prize. Following closely behind them though could be a real fight between Blackpool Brass, Silk Brass and Meltham and Meltham Mills, with Delph and Barnsely Building Society also up there and challenging. Our dark horse could well be Morgan Griffiths and his happy bunch at Elland Silver.
1. Wire Brass
2. Silk Brass Zeneca (Macclesfield)
3. Blackpool Brass
4. Barnsley Building Society
5. Meltham and Meltham Mills
6. Delph
Dark Horse: Elland Silver
4barsrest Classifieds
GUS Virtuosi Band
The Virtuosi G.U.S. Band welcomes applications for Repiano cornet and Tutti cornet, to complete our strong line up as we ente...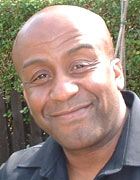 Duncan A. Beckley
BA, QTS, LTCL, FTCL, ARCM
Conductor, adjudicator, band trainer and teacher