2005 Yeovil Entertainment Contest - Introduction and predictions
2-Feb-2005
We cast our eye over the 28th running of the Yeovil Brass at the Octagon Entertainment Contest, which sees thirteen championship bands battling it out for the £2000 top prize and a winning start to 2005 this Saturday.
---
The Yeovil Entertainment Contest, until this year and the Butlins Mineworkers Open, traditionally marked the start of the new contesting season – the Winter hibernation period is over, lips have been blown back into some semblance of shape and dormant enthusiasm for contesting has been rekindled. And whilst it is fair to say that the contest no longer attracts the very top bands as it did some years ago, there is still an impressive list of contenders making the trip into deepest Somerset to pick up the title and a nice early season "earner" of £2000.
The contest is now in it's 28th year and since its inception there has been an impressive list of winners. The contest also offers something of an early season guide to contesting form as many bands have used Yeovil as a springboard for a year of achievement. Sometimes it doesn't quite work out like that though. The reigning champions Flowers for example, who won here for a second successive year last February then went on to have the type of year that they would rather forget, as they failed at both the West of England and Grand Shield to force their way back into the top tier of contesting. They will not want a repeat of that if they make it a hat trick this time around.

The format of the contest has not changed over the years, with the bands having to give an own choice entertainment programme of 25 minutes in duration (including applause) to a full house audience and an adjudicator (this year it is Colin Hardy) who is ensconced in the box.
It therefore makes for an interesting mix of programmes from the bands, as some go for a more visual approach to gain applause (although there are no entertainment points like Spennymoor) whilst others just concentrate on the playing.
There are thirteen bands this year and so the line up reads as follows:
Aveley and Newham; Bodmin; Bournemouth Concert; City of Bristol; Camborne; Cwmaman Institute; Flowers; Harrogate; Kidlington; St. Austell; Staffordshire; SWT Woodfalls and Tongwynlais Temperance.
We have been critical of many of the performances at the contest over the last couple of years (2003 in particular) as too many programmes were musically unimaginative, but last year there was an upturn in the form, quality and presentation from the bands that showed that more thought and practice had gone into their rehearsals.
It will therefore be interesting to see what the bands here do this year, as what was shown in Spennymoor in particular was that the entertainment contest is in need of an injection of imagination and of quality in performance.
Standards could vary here, as the bands are ranked from 18 to 172 in the 4BR/World of Brass Rankings, but seven of the bands are ranked between 18 and 39 and many of the bands are on the up in contesting terms. There is also a fair sprinkling of talented performers in each of the bands, so the Soloist Prize could be hard fought over, whilst the MDs range from the young and exciting to the little bit older and more experienced.

The first champions of the contest were Cory in 1979 under Denzil Stephens, who retained their title the following year and picked up a third crown in 1997, whilst the other bands to successfully defend their title here have been Fodens (1985 – 1987), Tredegar (1994 – 1996) and Bodmin (1999 and 2000). Flowers joined them last year. Fodens and Tredegar head the all time list with four wins apiece, whilst Cory have three titles and Bodmin, St. Austell and Flowers a brace each.
Some famous names have directed bands to success here as well and the winning conductors include Nicholas Childs, Howard Snell, Garry Cutt and Richard Evans, so the contest always attracts the talented MDs.
The contest starts early at 9.30am with the top prize a very nice £2000 with £1000 for the runners up and £700 for third. The top soloist will pick up £50.00.
Who will win then?
To be truthful it is hard to look further than the small group of bands here who have made their mark at the top level with consistently good entertainment performances in the past, so Flowers and Philip Harper should be the band to beat, and we think they should have enough about the to make in three in a row.
Behind them we think they will be pushed hard to the finishing line by Aveley and Newham, who if they have upped their actually playing to the excellent levels of their visual entertainment they showed at Skegness could well take the top prize.
After that we think it could be a bit of a battle between Staffordshire, SWT Woodfalls and Camborne, with the Cornish band perhaps the pick of the three to make it to the podium. The top six could well be completed by anyone of the rest, although Cwmaman should have enough about them to push Tongwynlais and St. Austell out of the way.

1. Flowers
2. Aveley and Newham
3. Camborne
4. SWT Woodfalls
5. Staffordshire
6. Cwmaman Institute
Dark Horse: Tongwynlais Temperance
---
2004 Result:
1. Flowers 194pts
2. Aveley and Newham 192pts
3. Bodmin Town 190pts
4. SWT Woodfalls 187pts
5. BTM 185pts
6. Camborne Town 183pts
7. St. Austell 181pts
8. Bournemouth Concert 179pts
9. Freckleton 177pts
10. JAG Mount Charles 172pts
11. Redbridge Brass 170pts
12. Kidlington Concert 169pts
13. Jaguar Coventry 168pts
14. Hyde 166pts
Adjudicator: Dennis Wilby
Best Soloist: Andrew Bannister – Aveley and Newham
---
The Winners:
1979: Cory
1980: Cory
1981: St. Austell
1982: Leyland Vehicles
1983: St. Austell
1984: Sun Life
1985: Fodens OTS
1986: Britannia Building Society
1987: Britannia Building Society
1988: Desford Colliery
1989: Britannia Building Society
1990: Kennedy's Swinton
1991: William Davis
1992: Besses O' th' Barn
1993: SWEB Camborne
1994: Tredegar Town
1995: Tredegar Town
1996: Tredegar Town
1997: Cory
1998: Tredegar Town
1999: Bodmin
2000: Bodmin
2001: Aveley and Newham
2002: JAG Mount Charles
2003: Flowers
2004: Flowers
Winning Conductors:
1979: Denzil Stephens
1980: Denzil Stephens
1981: Albert Chappell
1982: Richard Evans
1983: Albert Chappell
1984: Barry Pope
1985: Howard Snell
1986: Howard Snell
1987: Howard Snell
1988: Robert Watson
1989: Howard Snell
1990: Garry Cutt
1991: Keith Wilkinson
1992: Paul Hindmarsh
1993: Derek Greenwood
1994: Nicholas Childs
1995: Nicholas Childs
1996: Nicholas Childs
1997: Jeremy Wise
1998: Garry Cutt
1999: Nicholas Childs
2000: Gareth Pritchard
2001: Nigel Taken
2002: Richard Evans
2003: Philip Harper
2004: Philip Harper
Best Soloist:

2000: Ian Williams - BAYV Cory
2001: John Hitchin - Bodmin
2002: Shaun Thomas – JAG Mount Charles
2003: Shaun Thomas – JAG Mount Charles
2004: Andrew Bannister – Aveley and Newham
4barsrest Classifieds
Thoresby Colliery Band
First Class Percussionist required for this progressing Championship Section based in Clumber Park in North Nottinghamshire. ...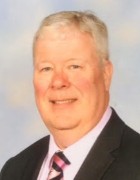 Simon Gresswell

Conductor, adjudicator, tutor, tuba specialist