2005 Regionals: Yorkshire - Preview: Second Section
1-Mar-2005
It should be a stern test for the bands here to try and overcome one of the classic compositions ever written. Who will master the VW?
---
Date: Saturday 5th March
Adjudicator: Duncan Beckley and John Roberts
Test Piece: Variations for Brass Band - Vaughan Williams
Commences: 10.45
Draw: 09.45
No photo? Please send a JPEG to: stating the conductors name, your band, your region and section.
---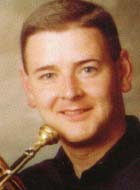 Elland Silver
Conductor: Morgan Griffiths
Last Year: 6th

Last Nine Years:
2004: 6th (M. Griffiths)
2003: 9th (D. Essex)
2002: 10th (T. Whitaker)
2001: 8th (T. Whitaker)
2000: 6th (T. Whitaker)
1999: 10th
1998: 8th
1997: 6th
1996: 2nd 3rd Section (prom)

Morgan Griffiths takes the helm at Elland for the second successive year and he will be hoping to make a further improvement on last years result when the band came 6th. In the last three years they have certainly been getting closer, so they may well be worth a bob or two at the bookies for a top six place at least.


---
Frickley/South Elmsall
Conductor: B. Morton
Last Year: 9th

Last Nine Years:
2004: 9th (J. Wade)
2003: 5th (J. Wade)
2002: 3rd 3rd Section (prom) (J. Wade)
2001: 5th 3rd Section (I. Scott)
2000: 9th 2nd Section (rel) (D. Horn)
1999: 12th
1998: Winners 3rd Section (prom)
1997: 5th 3rd Section
1996: 10th 3rd Section

A new man at the helm for this contest for Frickley after they just fell away a touch last year after making a promising return in 2003. This time then they will be looking to better that 5th place of 2003, which has been their best result here since they won the Third Section in 1998.


---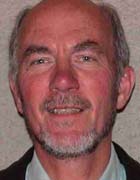 Hebden Bridge (Walkley Clogs)
Conductor: Ian Craddock
Last Year: 8th

Last Nine Years:
2004: 8th (I. Craddock)
2003: Winners of Third Section (prom) (I. Craddock)
2002: Winners of Third Section (I. Craddock)
2001: 10th of Third Section (I. Coleman)
2000: 8th of Third Section (I. Coleman)
1999: 3rd of Third Section
1998: 10th of Third Section
1997: 2nd 4th Section (prom)
1996: N/K

After twice winning the Third Section in 2002 and 2003, Hebden made the leap up a grade last year and more than held their own by coming 8th. They seem to be an ambitious band though and they will certainly be looking to improve on that this year and a top six place may well be the least of their ambitions.
---
Meltham & Meltham Mills
Conductor: Stuart Fawcett
Last Year: 11th

Last Nine Years:
2004: 11th (S. Fawcett)
2003: 4th (S. Fawcett)
2002: 6th (S. Fawcett)
2001: 5th (S. Fawcett)
2000: 10th (D. Chapman)
1999: 7th 3rd Section (prom)
1998: 4th 3rd Section
1997: 13th (rel)
1996: 11th

One of the great old names of British banding were certainly disappointed last year when after promising do much in the form book here from 2001 – 2003, they dropped off terribly to come 11th. They will surely think that was a one off and will approach this years contest determined to get back amongst the prizes. They were looking for a top three place in 2004, and we think they may be doing the same again this year.


---
Rockingham
Conductor: Peter Kitson
Last Year: 5th

Last Nine Years:
2004: 5th (F. Hoyland)
2003: DNC
2002: DNC
2001: DNC
2000: DNC
1999: DNC
1998: DNC
1997: DNC
1996: DNC

What a fine return to the Yorkshire contesting scene for Rockingham last year when they came 5th under Frank Hoyland. What can they do this time then? A repeat of the performance 12 months ago will certainly put them in good stead, and they may well be hoping to aim even higher.


---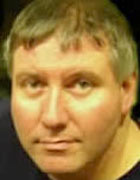 South Yorkshire Police
Conductor: Andrew Dennis
Last Year: 3rd

Last Nine Years:
2004: 3rd (A. Dennis)
2003: 8th (N. Horne)
2002: 4th (D. Lever)
2001: 10th 1st Section (rel) (D. Lever)
2000: 6th 1st Section (D. Lever)
1999: 4th (prom)
1998: 4th
1997: 7th
1996: 7th

The lads and lasses from the South Yorkshire Police just missed out last year on a trip to Harrogate when they came 3rd here, and in the last couple of years they have put in some strong performances at Bradford. Andrew Dennis directs once more and they will surely be confident of going at least one better this year and booking a B&B hotel in September.


---
Stanley Newmarket Colliery
Conductor: Keith Wardle
Last Year: Winners Third Section (prom)

Last Nine Years:
2004: Winners Third Section (prom) (K. Wardle)
2003: 2nd (G. Thompson)
2002: 12th 2nd Section (rel) (G. Walker)
2001: 9th 2nd Section (B. Rostron)
2000: 4th (prom) (L. Price)
1999: 4th
1998: Winners 4th Section (prom)
1997: 4th 4th Section
1996: 6th 4th Section

Stanley Newmarket didn't hang about for long in the Third Section did they? Two years in which they came runners up and then Champions propelled them back here and they will surely be confident of doing well this year. Last year they headed for Harrogate and came away with 13th place, which was a tad unlucky, so don't be surprised if they make a bit of an impression here this time.


---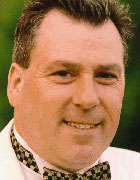 Strata Brass
Conductor: David Hirst

Last Year: 7th
Last Nine Years:
2004: 7th (D. Horn)
2003: 7th (D. Horn)
2002: 8th (D. Horn)
2001: 4th (D. Moore)
2000: 8th (D. Moore)
1999: N/K
1998: N/K
1997: N/K
1996: N/K
Strata are one of the most consistent bands to take to the stage here and last here they once again put in a solid performance to come 7th under the direction of David Horn. They would surely love to just make that step up in the prizes though and hopefully claim a qualification place. This could be their year – you never know.


---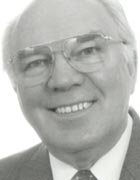 West Yorkshire Police
Conductor: Barry Thompson
Last Year: 4th

Last Nine Years:
2004: 4th (B. Thompson)
2003: 6th (B. Thompson)
2002: 5th (B. Thompson)
2001: 3rd 3rd Section (prom) (B. Thompson)
2000: 5th 3rd Section
1999: 6th 3rd Section
1998: N/K
1997: N/K
1996: N/K

The other lads and lasses from the Yorkshire Constabulary have shown themselves to be strong contenders here during the past three years and we are sure they won't be far away from the top of the prize list come results time either this year. Barry Thompson seems to get the best out of them, and if he does so again, they should feature highly.


---
Wetherby & District
Conductor: Glynn Kearsley
Last Year: 12th

Last Nine Years:
2004: 12th (G. Kearsley)
2003: 3rd in Third Section (prom) (G. Kearsley)
2002: 4th (G. Kearsley)
2001: 6th (G. Kearsley)
2000: Winners 4th Section (prom) (G. Kearsley)
1999: DNC
1998: 5th 4th Section
1997: 6th 4th Section
1996: 7th 4th Section

Wetherby will be looking to make more of an impression here than they did last year when they could only manage 12th place in their first year back in the Second Section. Glynn Kearsley has brought the band on wonderfully well in the past few years and it could well be the time for them to make yet another mark here at Bradford.


---
Past Qualifiers:
2004: Yorkshire Building Society Concert, Barnsley Building Society
2003: Old Silkstone, Hatfield Coal Power
2002: Hade Edge, Horbury Victoria
2001: Knottingly Silver, Hade Edge
2000: Pennine Brass, Knottingly Silver
1999: Holme Silver, Stannington
1998: Wakefield Metropolitan, YBS Concert Brass
1997: Todmorden Old, YBS Concert Brass
1996: Rothwell Temperance, Tingley Thornhill
1995: Hade Edge, South Yorkshire Police
Yorkshire bands at the Finals:
2004: 2nd, 7th
2003: 1st, 13th
2002: 1st, 14th
2001: 4th, 5th
2000: 2nd, 9th
1999: 1st, 13th
1998: 4th, 15th
4BR Prediction:
Whoever wins here tends to do rather well come the Finals themselves in Harrogate (3 wins and 2 seconds in the past six years) so this has proven to be a strong contest even though the numbers are quite small in comparison to some areas. Yorkshire people love to tell others though that it all about quality and not the width though, and on this occasion they may well be right.

Saying that though, there isn't really a clear favourite this year for the title, even though any number of bands could lay claim to being the favourites. Still we have to stick out necks out, and out they go ready to be chopped off by those who know we haven't a clue.

Never mind. This year we think it could be the Police who show the way with our tip for the top, the South Yorkshire Police followed closely in a westerly direction m'lud by the West Yorkshire Police. They have a bit of 'form' – sorry but it is so easy to make the puns, but they should be too strong for the other contenders this time. Saying that, we think they will be hard pushed by Rockingham, Stanley Newmarket and Elland Silver, with Strata making it into the top six and our dark horse being Hebden Bridge. You heard it here first.

1. South Yorkshire Police
2. West Yorkshire Police
3. Rockingham
4. Stanley Newmarket
5. Elland Silver
6. Strata Brass

Dark Horses: Hebden Bridge
4barsrest Classifieds
Thoresby Colliery Band
First Class Percussionist required for this progressing Championship Section based in Clumber Park in North Nottinghamshire. ...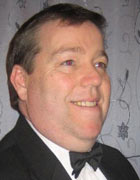 Andrew White
MA(Ed Man), B Ed (Hons), BBCM, ADNCB, PGCE, Cert Ed
Conductor, Arranger, Adjudicator & Educationist