2005 Regionals: North West - Preview: Championship Section
8-Mar-2005
The North West Championship Section has also been a tremendous contest, but this year there are only the two places for London up for grabs. Someone will be celebrating, but who will miss out?
---
Date: Saturday 13th March
Adjudicator: Geoffrey Whitham
Test Piece: Overture to Rienzi - Wagner
Commences: 15.00
Draw: 14.00
No photo? Please send a JPEG to: stating the conductors name, your band, your region and section.
---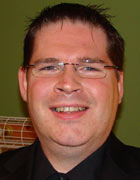 British Telecom
Conductor: Mike Fowles
4BR Ranking: 42
Last Nine Years:
2004: 5th (M. Fowles)
2003: 6th (M. Fowles)
2002: 9th (M. Fowles)
2001: 5th (M. Fowles)
2000: 4th (P. Bailey)
1999: 8th
1998: 6th
1997: 8th
1996: 6th

Mike Fowles and his band has a very fine consistent record here over the past few years and 12 months ago once more showed that they are more than capable of challenging for a top three place when they came a fine 5th. That was no one off either and if they can just up the ante a bit this year they could fancy their chances of a podium place at least.
---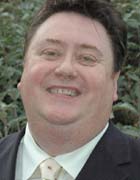 Besses o' th' Barn
Conductor: Jim Cant
4BR Ranking: 43
Last Nine Years:
2004: 8th (S. Sykes)
2003: 8th (L. Nicholson)
2002: 4th (L. Nicholson)
2001: 6th (G. Pritchard)
2000: 8th (G. Pritchard)
1999: 5th
1998: 8th
1997: 7th
1996: 5th
8th place last year was a repeat of the 2003 result for Besses, and they will surely be looking to go a few places better than that this time around. Jim Cant is the third new MD in as many years to take the band here and he will be looking to secure their best result for some time and even squeeze into a top three slot.
---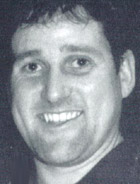 Dobcross Silver
Conductor: Dennis Hadfield
4BR Ranking: 66
Last Nine Years:
2004: 7th (D. Hadfield)
2003: 5th (D. Hadfield)
2002: 6th 1st Section (prom) (D. Hadfield)
2001: 3rd 1st Section (S. Wood)
2000: 4th 1st Section (S. Wood)
1999: 10th 1st Section
1998: 2nd 1st Section
1997: 7th 1st Section
1996: 13th (rel)
Dobcross just fell away a little last year when they failed to repeat the form their showed in 2003 and came 7th. Plenty of talented players around the stand and a very focused man in the middle, they will fancy their chances of at least gaining yet another top six place or even better.
---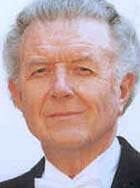 Fairey FP (Music)
Conductor: Major Peter Parkes
4BR Ranking: 5
Last NineYears:
2004: 2nd (A. Withington)
2003: 2nd (Steve Bastable)
2002: 2nd (H. Snell)
2001: Winners (H. Snell)
2000: 2nd (J. Gourlay)
1999: 4th
1998: 2nd
1997: Winners
1996: Winners
Three times runners up in the past three years, this could be something of a test for the new look Fairey Band, what with the amount of changes they have had in personnel in recent months. Major Parkes returns however and he will surely lead them in the right direction. Not odds on to take their record equalling 14th regional title, but don't bet against them just causing a bit of a shock.
---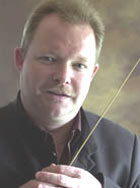 Fodens Richardson
Conductor: Garry Cutt
4BR Ranking: 4
Last Nine Years:
2004: 4th (T. Wyss)
2003: Winners (R. Gray)
2002: Winners (R. Gray)
2001: 2nd (J. Gourlay)
2000: Winners (N. Childs)
1999: Winners
1998: Winners
1997: 2nd
1996: 3rd
The clear favourites this year, although many thought that 12 months ago when they slipped somewhat to come a very disappointing 4th. That now seems a long time ago, and the current British Open Champions now have the look and feel of a band ready and able to make it win number 13 here. Garry Cutt takes them this year, and you can sense there is something brewing here and a sixth win in eight years could be on the books.
---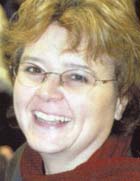 Haydock
Conductor: Lynda Nicholson
4BR Ranking: 48
Last Nine Years:
2004: 6th (L. Nicholson)
2003: 3rd (I. Brownbill)
2002: 6th (I. Brownbill)
2001: 4th 1st Section (prom) (I. Brownbill)
2000: 5th 1st Section (C. Wormald)
1999: 3rd 1st Section
1998: 5th 1st Section
1997: Winners 2nd Section (prom)
1996: 4th 2nd Section
Lynda Nicholson led Haydock into a very impressive 6th place here last year, which although wasn't a repeat of their heroics of 2003 was still a very good result indeed. Another performance like that will be more than acceptable, but the MD is nothing if not ambitious and they could be looking for a repeat of that 2003 result this time.
---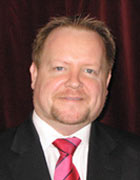 Leyland
Conductor: Rusell Gray
4BR Ranking: 14
Last Nine Years:
2004: Winners (G. Cutt)
2003: 4th (G. Cutt)
2002: 3rd (G. Cutt)
2001: 3rd (G. Cutt)
2000: 3rd (H. Snell)
1999: 2nd
1998: 3rd
1997: 3rd
1996: 2nd
Last year's champions return looking to repeat that fantastic achievement and make it regional win number 8 here. This time Russell Gray takes to the helm, and he certainly knows what it takes to win here. Maybe not quite the band they were 12 months ago, but certain to put up a great fight to retain their title.
---
Longridge
Conductor: Steven Booth
4BR Ranking: 116
Last Nine Years:
2004: 10th (S. Booth)
2003: 3rd in First Section (prom) (B. Baker)
2002: 10th Championship (rel) (S. Booth)
2001: DNC
2000: Winners 1st Section (M. Cotter)
1999: 5th 1st Section
1998: 11th Championship (rel)
1997: 9th Championship
1996: 2nd 1st Section (prom)

Longridge will need a decent result this year if they are stave off the threat of relegation. 10th last year under the baton of Black Dyke's Brett Baker means that they will have to take a few scalps this time around or face the relegation trap door. It could be difficult to avoid the drop.

---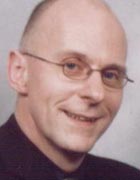 Mossley
Conductor: Martyn Evans
4BR Ranking: 128
Last Nine Years:
2004: 3rd First Section (M. Evans) (prom)
2003: 10th in Championship Section (rel) (M. Evans)
2002: 11th (J. Davies)
2001: Winners 1st Section (prom) (S. Stonehouse)
2000: 2nd 1st Section (S. Stonehouse)
1999: 4th 1st Section
1998: 7th 1st Section
1997: 10th 1st Section
1996: 2nd 2nd Section (prom)
Mossley return to the Championship Section for the first time since 2003 after just the one year in the First Section where they only just missed out on a trip to the Harrogate finals. Can they make the step in class this time though and make it a more permenant stay here against some very high class bands.
---
Pemberton Old Wigan
Conductor: M. Peacock
4BR Ranking: 58
Last Nine Years:
2004: Winners First Section (M. Peacock) (prom)
2003: 9th (N. Sheppard)
2002: Winners (A. Lawton)
2001: 8th (J. Maines)
2000: 2nd 2nd Section (prom) (J. Maines)
1999: 13th 2nd Section
1998: 3rd 2nd Section
1997: 7th 3rd Section (prom)
1996: 2nd 3rd Section
Last year's First Section Champion Band of Great Britain will once again be led by one of the regions most gifted young conductors, Mark Peacock. He comes from a long line of quality brass band players and conductors and that quality has certainly rubbed off on his band in his time in charge. It is a step up in class though, but we are sure they will be confident of making a mark here.
---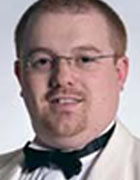 United Co-op (Crewe)
Conductor: Jef Sparkes
4BR Ranking: 97
Last NineYears:
2004: 11th (J. Sparkes)
2003: Winners of First Section (prom) (J. Sparkes)
2002: 5th (J. Sparkes)
2001: 2nd (J. Sparkes)
2000: 7th (J. Sparkes)
1999: 8th
1998: 8th
1997: 5th
1996: 5th
Jef Sparkes and his band have done wonderfully well over the past few years here and that work culminated in them winning the First Section in 2003 and gaining promotion. Last year they found the step up in class difficult to overcome, but the experience will surely have made them stronger and more confident of doing well this time around. They will need to if they are to avoid relegation though.
---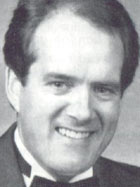 Wingates
Conductor: Philip McCann
4BR Ranking: 26
Last Nine Years:
2004: 3rd (R. Curran)
2003: 11th (R. Curran)
2002: 5th (B. Hurdley)
2001: 7th (B. Grant)
2000: 5th (A. Lawton)
1999: 6th
1998: 5th
1997: 4th
1996: 7th
The fantastic result of 12 months ago was a real boost to the Wingates band who produced their best finish at the contest since 1995 when they last won here, and they gained the final qualification place for the National Finals by coming 3rd. The put in a fine effort in London as well, but this time they have opted for the experience of Philip McCann to led them to what they hope will be another trip to London or even to add to their tally of 6 regional titles.
---
Past Qualifiers:
2004: Leyland, Fairey FP (Music)*, Wingates
2003: Fodens*, Williams Fairey*, Haydock, Leyland
2002: Fodens*, Williams Fairey*, Leyland, Besses
2001: Williams Fairey, Fodens*, Leyland
2000: Fodens*, Williams Fairey*, Leyland
1999: Fodens, Leyland, Williams Fairey*, Marple
1998: Fodens*, Williams Fairey*, Leyland, Marple
1997: Williams Fairey, BBS
1996: Williams Fairey, BNFL
1995: Wingates, BNFL, Williams Fairey*
1994: BNFL, Marple, Williams Fairey*
1993: BNFL, BBS, Williams Fairey
*Pre Qualified
---
How North West bands did in London:
2004: 10th, 16th, 19th
2003: 1st, 5th, 17th, 20th
2002: 1st, 4th, 13th, 15th
2001: 2nd, 4th, 6th
2000: 3rd, 8th, 14th
1999: 1st, 5th, 7th, 10th
1998: 3rd, 4th, 8th, 11th
1997: 2nd, 3rd
1996: 4th, 7th
1995: 5th, 8th, 10th
1994: 2nd, 7th, 8th
1993: 1st, 5th, 11th
4BR Prediction:
This has been one of the most closely fought regional contests over the years, ever since the days of CWS (Manchester) and Cammell Laird were battling it out with Fodens, Fairey's and Wingates for the title here.

However, this year it may seem that there is a clear favourite for the title in the shape of the Fodens Richardson Band. With their traditional rivals Fairey's going through a bit of a rough time of late and Leyland also experiencing difficulties, the door seems open for them to add another victory to their CV. We can't really see them getting it wrong this year, and they are playing exceptionally well of late.

Who will join them though is a bit more difficult to say, as there is no extra place up for grabs this year due to the poor return of the three qualifiers in London last October.

Still, it will take a good band to make it through, and we still think that Fairey's may just have enough about them with the Major at the helm to fight off any challenges for second place. After that it could well be between the likes of Leyland, BT, Dobcross and Wingates to fill the top six places with Haydock as a bit of a dark horse.
1. Fodens Richardson
2. Fairey FP (Music)
3. BT
4. Leyland
5. Dobcross
6. Wingates
Dark Horse: Haydock
4barsrest Classifieds
Deepcar Brass Band
Deepcar Brass Band are looking for solo cornets and Bb bass to join their friendly team. We rehearse 7.15pm - 9.15pm Monday a...
NABBA
Date: 10-Mar-2017
Venue: Embassy Theatre and Grand Wayne Center. 125 W. Jefferson Street . Fort Wayne, Indiana 46802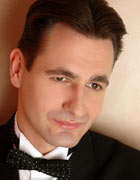 Craig Roberts
BA (Hons), MA
Conductor / Adjudicator