2005 Tameside Youth Brass Festival - Contest retrospective
5-Dec-2005
Malcolm Wood was at Tameside last weekend to enjoy a great entertainment event - it even brought back memories of Jim Montgomery and Bob Stokoe!
---
Tameside Youth Brass Festival
Tameside Hippodrome
Ashton Under Lyne
Sunday 27th November
Supported by Tameside MBC


---
From a playing perspective, this competition portrayed as a Festival, had some similarities to the Sage in Gateshead the week previously, with Smithills Senior Brass Band maintaining their strangle-hold on this event just like Grimethorpe did at Brass in Concert.

The abiding memory though will be the unforgettable scene of Erik Le Good, the eb bass from Stockport Schools as he raced down the aisle and onto the stage (before jumping off it) after being declared the Best Bass player of the day. The phrase 'ecstatic' doesn't really do the scene justice that brought back memories of Bob Stokoe running onto the pitch to hug Jim Montgomery at Wembley in the 1973 FA Cup final or David Pleat's dance across Maine Road in 1983 as Luton had performed a miracle against Manchester City.
It was a crazy scene alright, and whilst the celebration was just a touch eccentric, it can't be denied that it encapsulated the enthusiasm and spirit that is shown by all the competitors, not just here, but what have been witnessed at the Action Research & National Youth Championships.
Winning is important, but what is evident is that the competitors value the importance of team spirit and taking part, and it has just as much importance to be declared as the Best Instrumentalist as it does for the band to be declared third, let alone win.
It might be a cliché, but all of the participants here were winners – they are not just involved in the movement right now but are the future of our movement, and the only real disappointment was that more people weren't in attendance to listen on the day.
Playing wise though, it was Smithills who maintained their grip on this event for the third year running with a convincing performance that can't be praised highly enough. Once again Smithills and conductor, Chris Wormald performed too a level that like Grimethorpe, the week previously, didn't give the other bands competing a chance of winning.

The Bolton-based band were three clear points in front of Youth Brass 2000 and they were worthy of it as well. From the opening moments of 'Mack the Knife' they produced a quality of sound and level of performance that hadn't been heard previously, and wasn't matched at all on the day. The hymn tune, 'The King of Love My Shepherd Is' featured some delightful bass playing early on and the band's ability to produce dynamic contrast was evident for all present to hear whilst Rebecca Hurst, making her solo debut on euphonium, displayed excellent technique in 'The Portrait of My Love'.
Prior to concluding its programme with John Williams' 'Raiders of the Lost Ark' the band had performed 'I've Never Been in Love Before' featuring the flugel, horns, and baritones whilst Rachel Fenton's contribution on principal cornet throughout their programme gave her the prize for the Best Cornet player for the Second year in a row.
Youth Brass 2000's approach to this event was in complete contrast the other competitors. Instead of performing, lighter and more entertaining repertoire, they opted for two heavyweight items in 'Dimensions' (Peter Graham) and Edward Gregson's 'Patterns' before rounding it all off with 'Highland Cathredral' featuring Fraser Cruickshank on bagpipes. Chris Jeans' outfit are a fine band and played very well particularly in the Gregson piece.

Third place went to Poynton Youth who performed a selection of music from 'Windows of the World' and finished off with Bach's 'Toccata in D'. It's testament to the standard of youth banding today that pieces such as Peter Graham's musical trip around the world are now being performed, but they did struggle at times particularly with intonation, a general point that was addressed by judge Trevor Halliwell at the conclusion of the contest.
In fourth were Stockport Schools under Colin Duxbury whose highlight was the bass play of Erik Le Good in Roy Newsome's 'Bass in the Ballroom' . Other contributions included the march, 'Cross of Honour' and an arrangement by Peter Graham featuring the cornet section entitled 'At Eventide'.
Smithills aside, the bands placed second-seventh were only separated by a point, and you suspected that for Trevor Halliwell, it was minute differences that separated them on the day.

Wardle under Lee Rigg opened up the day's proceeding's with a fine programme that included 'Goldcrest', 'Hymn to the Fallen', Ray Farr's 'Adventures in Brass' and courtesy of some fine Bass Trombone playing, their Bass Trombone picked up the Best Trombonist of the whole day,
Boarshurst had the youngest player of the day (Kyle Redfearn, 7) in their ranks and they performed music from the film 'Brassed Off' which included 'Concerto D'Aranjeuz', reward for which was the Best horn of the day.
Sellers Youth (Mark Bousie) had plenty of contrast in their programme and can consider themselves unfortunate to have been placed seventh on the day and shouldn't be downhearted as quite often, one of the hardest things for a judge to do is separate the bands bunched close together. They included 'On the Quarter Deck', 'Music', 'Bass in the Ballroom' and Roy Newsome's arrangement of Noah Bruce's familiar 'There is a Green Hill Far Away'.
Finally, Wirral Youth were making its debut at this event and whilst they didn't quite have the quality the other bands had, they came to enjoy the experience and although they had a few uncomfortable moments on stage, looked like they were enjoying it.

Once again, the event was supported by Tameside MBC whose continuing support to the movement was acknowledged, whilst Frank Hodges, Derek Atkinson and their team of helpers made sure everything ran smoothly behind the scenes.

Malcolm Wood
4barsrest Classifieds
Otterbourne Brass
After a run of winning 1st Section Contests in 2016 Otterbourne Brass are 2nd Section from January 2017 and are looking for a...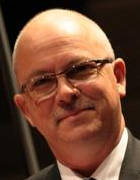 Martin Heartfield
GGSM, ARCM, PGCE
Conductor, Adjudicator, Educationalist