2006 Yeovil Entertainment Contest - The Programmes
7-Feb-2006
The 15 bands gave the sell out audience plenty of variety on the weekend. These are the pieces that were played.
---
1. TREDEGAR
Devils Galop, Charles Williams
Bolivar, Eric Cook
Postcard From Mexico, Howard Snell
A Little Prayer, Evelyn Glennie
The Downfall of Lucifer, Derek Bourgeois
2. POLYSTEEL
Superman, John Williams
Basso Continuo, J S Bach arr. Bernard Reader
Indian Daybreak, Philip Harper
The Incredibles, Michael Giacchino
Wonerwoman, Charles Fox
3. WOOLLEY PRITCHARD SOVEREIGN
In A New York Minute, Simon Wallace arr.Stephen Roberts
Bring Him Home, Claude Schonberg
Libertango, Astor Piazzolla arr.Stephen Roberts
Tiptoe Through The Tulips, Dubin & Burke arr.Stephen Roberts
Dance of The Comedians, Smetana arr.Roy Newsome
Finale of Mahler's 3rd Symphony arr.Spethen Roberts
4. SWT WOODFALLS
Gavorkna Fanfare, Jack Stamp
My Funny Valentine, ?
Sing Sing Sing ?
Schindler's List, John Williams
Be A Clown, ?
Finale from Music of The Spheres, Philip Sparke
5. CAMBORNE
Mission Impossible, Lalo Schifrin
Chelsea Bridge, Billy Strayhorn arr.Adrian Drover
Brilliante, Peter Graham
Norweigian Wood, Lennon & McCartney arr.Adrian Drover
Duel of The Fates, John Williams
6. AVELEY & NEWHAM
Thriller, Michael Jackson arr Phil Lawrence
Share My Yoke, Joy Webb arr.Ivor Bosanko
On The Track, Jack Simpson
Truth Aflame, Kevin Norbury
The Muppet Show arr. Philip Harper
7. ALDBOURNE
Trumpet Blues & Cantabile, Harry James arr.Bill Geldard
Gypsy Festival from Echoes of The East, Rodney Newton
Variations from Home On The Range, Erik Liedzen
The Lord Bless You and Keep You, John Rutter arr Klass van der Woude
Finale From The Little Russian, Symphony No 2, Tchaikovsky arr.William Gordon
8. CWMAMAN
ORB, Charles Anderson
The Irish Blessing, Joyce Eilers Bacak arr.Stephen Bradnum
Chicago, Fred Fisher arr.Barry Forgie
Flowerdale from Hymn of The Highlands, Philip Sparke
Mars from The Planet Suite, Gustav Holst
9. STAINES
Praise, Wilfred Heaton
Folk Festival, Dmitri Shostakovitch
Alfie, Burt Bacherach
Armenian Dances, Alfred Read
10. HARROGATE
La Reine De Saba, Charles Gounod
Bacchanale from Sampson & Delilah, Camille Saint Saens
The Sheik of Araby, Ted Synder
Turquoise, David Lancaster
The Wedding, Abdullah Ibrahim
Caravan, Duke Ellington
11. BTM
Liberty Fanfare, John Williams
Song & Dance, Philip Sparke
Sing Sing Sing, Louis Prima arr David Twitchins
In Perfect Peace, Kenneth Downie
Shine as The Light, Peter Graham
12. TONGWYNLAIS
The Rap, Rolf Lovland arr.Gareth Pritchard
Caravan, Duke Ellington/Juan Tizol arr.Steve Sykes
In Perfect Peace, Kenneth Downie
Pantomime, Philip Sparke
The Pines of The Appian Way, Resphigi arr.Howard Snell
13. BOURNEMOUTH CONCERT
Jubilee, Paul Drury
Czardas, Delibes
Summer Isles from Hymn of The Highlands, Philip Sparke
Radio City, Jim Parker
Ave Maria, Franz Biebl
EDU, 9th Variation from The Enigma Variations, Edward Elgar
14. BODMIN
Jubilee, Paul Drury
Battle of The Planets, arr.Philip Harper
Czardas, Monti arr Steve Sykes
Irish Tune From County Derry, Percy Grainger
Malaguena,
Reunion & Finale from Gettysburg, Randy Edeleman
15. KIDLINGTON
The Stars and The Stripes Forever, J P Sousa
A Nightingale Sang In Berkeley Square arr.Howard Snell
Badnlat & Halling, Edvard Grieg
I've Got You Under My Skin, Cole Porter arr.Mark Freeh
Dundonnell form Hymn of The Highlands, Philip Sparke
4barsrest Classifieds
GUS Virtuosi Band
The Virtuosi G.U.S. Band welcomes applications for Repiano cornet and Tutti cornet, to complete our strong line up as we ente...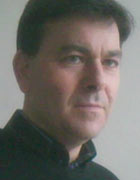 Howard J Evans
MA (Dist), Mus.B (hons), ARCM (hons), LRAM, LTCL, PGCE
Conductor, composer, arranger, tutor and pianist