2006 Midlands Regional Championships - Postcard
16-Mar-2006
4BR took in the sights and sounds of Burton on Trent's Town Hall last weekend and found it to be a strange mix of beer, bands and bagpipes with a bit of Geoffrey Whitham's secret past thrown in for good measure.
---
Burton on Trent is a brewery town. You can't really mistake it for anything else really what with its dedications to the demon drink at every stop off point on your way to the Town Hall. There is even a museum to booze with its signage redolent of an age when conspicuous consumption was seen as a sign of good health and the mark of a man rather than the passport to ruin and a possible ASBO.
The great names of brewing are now perhaps gone – no one in their right mind can tell me that Coors is a name to be revered in any way like Ansells or Marstons. Great local breweries are now owned by huge international conglomerates and even though they produce beer with their name on it, it doesn't feel or taste the same. Never ever drink anything with the word 'Light' written on it.
In fact, beer was on the mind as 4BR entered the confines of Burton Town Hall to listen to the bands last Saturday – how to get back in time that is to celebrate a Welsh win over the might of Italy in fact with a pint of chemically enhanced Welsh bitter. However, thanks to the power of the internet 4BR was informed of the gloomy news from the Millennium Stadium long before the last notes from a very entertaining day here were blown.
In fact, Burton was a bit of a revelation. The Town Hall is a piece of mock Gothic architecture of Victorian splendour much in the same vein as the Pugin and Barry inspired House of Commons in London. It is dark and gloomy with more wood paneling on the roof than be found at the local branch of IKEA. The buttresses in the main hall are made of cast iron and painted in the type of cream colour usually found in the corridors of a mental health institution. Designed by Churchill – Reginald not Winston and given to the people of the town by Lord Burton (he of the breweries not the clothes shop) it still has a whiff of magnificence about it even though the clowns and bureaucrats of the local authority have spoiled much of its appearance by the addition of pointless toilets and automatic doors and signage in colours you usually see in Mothercare.
It is not an ideal place to hold a brass band contest, but we have been to worse – far worse in fact, and the main hall does offer a pretty decent acoustic, even if you have to crane your neck to actually see the bands on stage from the floor of the hall. Bandsmen have complained over the years of the rather lively acoustic here, but sitting fairly close to the stage the only problem seemed to be when bands overblew and lost control – then it did become a bit of a mish mash. Keep the lid on it and it was more than OK.
One of the great joys however is to be found not in the building itself, but outside in the car park, where a quick witted business type has got the monopoly on the catering services with his plush hot dog and burger van. 4BR has never been to a contest anywhere in the world where the focal point of discussion is not in the nearest bar but in the car park amid cold looking bandsmen and women clutching hot tea in polystyrene cups munching on suspicious looking morsels of quick snacks. It was cold in Burton on the weekend, but heaven help the players and supporters if it was raining.
Back in the hall, the uniqueness of the contest was soon apparent with the first major announcement of the day – someone had left the lights of their Volvo car on. All that was needed was for either Malcolm Brownbill or David Horsfield to shout out that it was in fact them, and the moment would have been complete.
There also cannot be any other contest in the world that has such an arcane method of signaling the judges that the band on stage is ready to perform either. The contest controller hits an old fire alarm bell with what looks like one of those small toffee hammers your Gran used to keep in the drawers of her kitchen table. This it seems is pitched slightly sharp, for within seconds the judges have signaled back with their own alarm bell ping that sounds suspiciously flat. It was like being transported back to World of Sport on a Saturday afternoon when proper wrestling from places such as this was beamed into your front room with the likes of Mick McManus and Rollerball Rocco prancing about in underpants that were unfeasibly too tight for grown men to wear in comfort.
Apart from the sound of the bells, the contest itself was a bit of a joy – made even more memorable by a historic first for 4BR, and we think, the brass band movement as a whole. The contest was halted by bagpipe music.
There had been some whiff of it earlier in the day, but that could have been put down to someone yanking up the volume on their television screen in an upstairs office as Scotland and Ireland battled it out in the rugby. But no. This was the result of a civil wedding ceremony taking place in part of the building at which the happy couple celebrated with a Scottish piper whacking out 'Scotland the Brave' or the like. For patriotic Englishmen in the hall it was the 'Devils Music' and amid much fevered apoplexy the cry went out for him to stop – or send out the contest controller to shoot him, whatever was the most humane.
Unfortunately the contest controller must either have been half Scottish or half deaf as he didn't seem to be able to hear what was going on, and it wasn't until Malcolm Brownbill piped up from the box (shouting, not playing the bagpipes that is) to ask the band who were on stage not to start playing until the din had stopped, was clam restored.
It didn't of course effect the result (although Malcolm awarded the piper 187 points) but it added a touch of surrealism to the day.
The other main talking point was to be found in the programme itself in the biography notes of one Geoffrey Whitham. We are sure that Geoff is a man's man – a red blooded, beer drinking, non nonsense type that you would feel has rarely if ever been in touch with his feminine side.
It was rather disturbing therefore to read in his biography details that as an impressionable youth he had left Black Dyke to join what should have read, Canal Ironworks, but due to typing error (we are sure) which had managed to drop the first consonant of Canal, it read as if he had flirted with some sort of unhealthy pastime for a couple of years. Not quite Brokeback Mountain, but you get the drift.
4BR will look forward next year to coming here again. The Midlands put on a well run event with spilt draws and decent breaks for the judges and a warm welcome for the traveling supporters and cynical old journalists. They do their own thing here, but do it rather well and the large number of entrants is testament to an organization that is in touch with it's bands and listens to its needs and requirements.
There are calls for the event to be taken to one of those non descript multi purpose halls that lack character, have terrible acoustics but have enough bars and cafes on site to feed and water people. That would of course have its advantages, but it would also rob this event of what makes it rather special.
4barsrest Classifieds
Stannington Brass Band
Stannington Brass Band, Sheffield. 2nd Section National Champions, and now 1st section. Ambitious, sociable band. MD Derek Re...
Unibrass 2017
Date: 18-Feb-2017
Venue: King's Rd, Harrogate HG1 5LA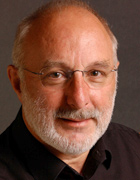 Kevin Wadsworth

Conductor, adjudicator, teacher (ABBA)