2006 North American Brass Band Championships - Youth Section
29-Mar-2006
Pat Herak looks at the up and coming bands who will be battling it out in the Youth Section here.
---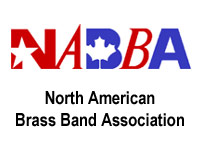 Youth Section:

Venue: Stem Concert Hall
Time: 8:30 am – 10:20 am




---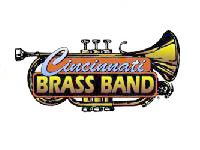 Cincinnati Honors Band
Conductor: Greg Mills
Website: http://members.nuvox.net/~on.jwclymer/cbb/honors.html
Recent Form at NABBA Championships:
2005: 1st (Youth)
2004: 2nd (Youth)
2003: DNC
2002: DNC
2001: DNC
This band is composed of primarily 15-18 year olds. Whilst they have never beaten the Triangle Youth Band, now that many players have a couple of years of brass banding experience, look for them to be competitive.
---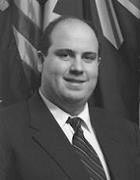 Junior Varsity All-Stars
Conductor: Chad McGee
Website: http://allstarbrass.org/
Recent Form at NABBA Championships:
2005: DNC
2004: 3rd (Youth – as Varsity All-Stars)
2003: DNC
2002: 2nd (Youth)
2001: 2nd (Youth)
This band is comprised mainly of 12-15 year old brass students and feeds into the All-Star Brass & Percussion. In this section they are competing against many older students and are really at a disadvantage. A good performance, more than a result, will have to be their goal.
---
Triangle Youth Band
Conductor: Tony Granados
Website: http://www.trianglebrass.org/youth.htm
Recent Form at NABBA Championships:
2005: DNC
2004: 1st (Youth)
2003: DNC
2002: 1st (Youth)
2001: 1st (Youth)
Tony Granados has done a fantastic job with the Triangle Youth Band from both a recruiting and musicianmanship standpoint. The band has always played quite well and until knocked off from their perch will continue to be the top band in this section.
---
4BR Prediction:

There may come a time when Cincinnati is experienced enough to claim the top spot in this section, but it doesn't look like this will be the year. However, the real winner of this section will hopefully be the adult bands in Raleigh (NC), Cincinnati (OH) and Columbus (OH) who will have some fine, experienced, young players in their ranks in the future. We can only hope more bands across the U.S. and Canada can began creating 'training bands.'
1. Triangle Youth Band
2. Cincinnati Honors Band
4barsrest Classifieds
The Corsham Band
The band are currently looking to recruit either second or third cornet players to further strengthen our friendly and enthus...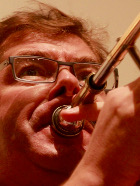 Nicholas B. Hudson
FTCL LGSMD (Hons)
Musician | Trombonist | Educator