2006 Spring Festival - Senior Trophy - Introduction and Predictions
9-May-2006
20 good bands try to deliver the essence of contesting success in the Senior Trophy and gain promotion one step closer to the British Open.
---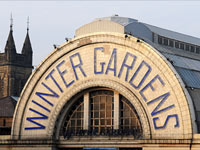 It says a great deal about the success of the entire Spring Festival Contest that the Senior Trophy, the first rung on the ladder towards the British Open is over subscribed each year with bands believing they should be invited to compete. In fact, the organisers could, if they so wished to give themselves an additional headache, institute a fourth section of qualification, such is the demand for places.
Since its reintroduction, the Senior Trophy has provided a real spring board for bands to make their mark at the contest and push towards the Open. If the bands are good enough, then it will only take three years to get there; if they are not, then there is a whole host of others just waiting to take their place.
The trick here at this contest is to try and make sure you do enough to get promoted first, worry about winning second. With four promotion places up for grabs that allows for some leeway for the best bands, but they must also remember that there are six relegation places on offer too if they don't play to form. The difference between success and failure isn't great at the Senior Trophy.
The test piece this year sees a welcome return for Peter Graham's enjoyable and very musical 'The Essence of Time' which was initially written for the European Championships in Scotland in 1990 but was used here at the Grand Shield in 1992. It is one of those pieces that bands think they can easily play, but invariably find out that it is a damn sight harder than they first expected. Its traditional construction and the reliance on the good old fashioned virtues of brass band playing, lead many bands, and especially their MDs to ignore the subtleties of the score. There is so much detail to bring out in the piece, and only bands with quality players around the stands and MDs with the intelligence to use the maxim, 'less is more' should be rewarded.
The line up of bands promises much and there are quite a few that wouldn't have been out of place at either the Senior Cup or even Grand Shield. Remember – they are only three years away from Birmingham.
There are three top section Regional qualifiers for London on show. Camborne make the long trip up from Cornwall and will surely be one of the favourites to do well, whilst both Staines and Parc and Dare are on the crest of a wave at present and will be keen to ride the surf for at least one more contest. It is well within both their capabilities.
First Section qualifiers for Harrogate are also on show too. United Co-op Crewe are on good form at present and so too are Marsden Riverhead Brewery who have been making a name for themselves over the past couple of years. Meanwhile, Laganvale make the trip over the Irish Sea on the back of their runners up place at the Northern Irish Championships.
The North of England sends strong representation in the shape of BHK Horden, Harrogate and Tavistock Chester le Street, all of whom may well be looking with confidence towards the promotion places, whilst Yorkshire also sends two strong contender in the form of Hatfield, under the direction Graham O'Connor, who knows more than most what it takes to do well at the Spring Festival and United Co-op Yorkshire Brass and the equally experienced Kevin Wadsworth.
The North West bands are out in force too, and looking to do well. Blackburn and Darwen have won here before in 1987, Haydock are starting to turn the corner after a difficult period and Mossley are keen to return back to winning ways.
The Midland bands are always well worth listening out for and the likes of Ratby Co-operative, Riddings and Thoresby Colliery have the quality to do very well indeed.
That just leaves St. Austell making the longest trip of all up from Cornwall, and their mix of talented youngsters and old heads should be confident of doing well. Meanwhile, Scotland sends Kingdom Brass down to take the title and London sends up Welwyn Garden City.
As you can see, there are plenty of bands who should fancy their chances, but one or two do stand out from the rest if they play to form.
Camborne should have the quality to at least qualify, whilst Marsden Riverhead Brewery, Parc and Dare and Thoresby should fill the remaining qualification places. The other top six places could be harder to predict, but Staines and Tavistock could be the ones to do it. Dark horses for us are United Co-op Crewe.
4BR Prediction:
1. Camborne
2. Parc and Dare
3. Thoresby
4. Marsden Riverhead Brewery
5. Staines
6. Tavistock Chester le Street
Dark Horse: United Co-op Crewe
4barsrest Classifieds
Otterbourne Brass
After a run of winning 1st Section Contests in 2016 Otterbourne Brass are 2nd Section from January 2017 and are looking for a...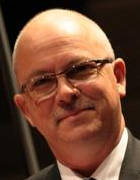 Martin Heartfield
GGSM, ARCM, PGCE
Conductor, Adjudicator, Educationalist