2006 National Champioships of Great Britain - Introduction and prediction
24-Oct-2006
Could the 2006 Nationals be the defining point of its very future and can Black Dyke do the 'Double'. They are the questions 4BR tries to answer.
---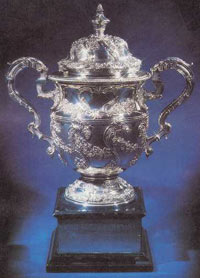 The 2006 National Championships could well be one of the most intriguing brass band contests for many a year. In fact it could well be a bit of a defining point for its very own future.

On paper it has all the classic ingredients: 9 of the top 11 bands in the world rankings, including the current Open, Masters and English National Champions, Grand Shield, Senior Cup, Scottish Open and Welsh Eisteddfod winners; a plethora of top line conductors at the helms of each of the competitors and a test piece that all of the bands can play, and play well. The three experienced adjudicators in the box and the audience will certainly have an enjoyable day listening to the bands play, but still the question has to be asked: Has the National Championships lost its allure?

There is no Gala Concert this year, although that perhaps is a sensible if rather sad indictment of the financial realities of performing in a hall that cannot now be filled by brass bands. The prize money remains frustratingly static for yet another year despite, we are informed, a 'substantial' sponsorship from Besson, whilst the adjudicators will not say a word again.
Meanwhile the choice of test piece has rubbed many up the wrong way with some critics suggesting that it is a step back to the time when the brass band movement was still in high pitch, percussion wasn't allowed and outside forces such as the advent of rock and roll hadn't turned many a youngster off the thought of listening to a brass band contest on a Saturday afternoon in London.
Times change of course and the advent of a 'fringe' surrounding the Nationals should be seen as a welcome step forward. This year Fodens and YBS will entertain the audiences at Regent Hall in what could well become something of a well defined tradition, whilst the pre result hiatus will be filled with a welcome mini concert from the reigning champions Leyland, and IP Brass.

There is still the feeling though that much more is needed to give the great contest a real rejuvenation rather than just a fresh lick of musical paint. Kapitol Promotions have an unenviable task on their hands in the years to come if not.
There are still too many bands, the test piece choices are still cloaked in a ridiculous amount of secrecy which lacks a sense of long term planning and structure, the prize money is in need of a much needed boost and the long term viability of the venue itself must be looked at. Do we really need to be coming back here year after year, or wouldn't it be a better idea to come back say once every five years with the other years filled at top notch venues around the country linked to festivals or large scale media and promotional events such as the City of Culture awards etc.
Whatever the future may hold, at present the Nationals are still the most important high profile contest to win. The Open may have the cache, but being crowned National Champions is the one title that even the outside media (who this year have totally ignored the event in their glossy mags and culture pages) can most easily identify with. There was the possibility we were told at 4BR that a television production company might have been at the event, but at present that hasn't been confirmed, but wouldn't it be great if there were some real interest in the contest again from those who could have the power to really help push us into the 21st Century.

Back to this year though and what awaits us?
The most intriguing thing about the contest this year is surely the test piece - Frank Wright's arrangement of the Berlioz Overture 'Judges of the Secret Court' or as it is more commonly known by those with command of Lingua Franca, 'Les Francs Juges'.
Whatever you may or may not think of it as a good enough test piece (and please read the 4BR Review of it to find out our thoughts) it should make for a remarkably level playing field for the 20 competing bands and make for a remarkably difficult task for Messers Read, Whitham and Relton who have been teamed up again here for the first time since 2003. There won't be many bands who won't come here thinking they cannot play this one, and play it well for sure.

Usual Suspects

Of those bands, the usual suspects do stand out of course, and it would be a real surprise if the quality of the likes of Black Dyke, BAYV, Grimethorpe, Fodens, Fairey, Leyland etc does not come to the fore come the results. The technical aspects of the piece are transparent enough and should pose few problems for the very best bands, whilst the ability to produce a full bodied, well balanced tone and in tune at both ends of the dynamic spectrum should separate the best from the rest too.
There may well be a couple of lesser fancied bands who may make an impression if they really play to the top of their form, and given a good draw (although this may not be so essential this year due to the relative shortness of the piece) we may see the odd 'surprise' but well merited inclusion in the prize list of a couple of 'outsiders'. However, the bands that can fill the Albert Hall with sound and not just volume may well hold the trump cards and that is why you keep looking back at those all too familiar names.

Black Dyke of course come looking for the fabled 'Double' and any Kensington bookie would be offering short odds on them doing it, whilst BAYV are long overdue a major and are champing at the bit once more.
In 1961 when the test piece was last used Black Dyke took the title under the late, great Major Willcocks with Cory as they were then, coming nowhere. You can't quite see that happening again 45 years later can you.

Fodens (who came 6th in 1961) and Grimethorpe may well provide the strongest challenge to the Childs brothers this time, and with both bands having the capability to fill the hall with sound as well as maintaining remarkable precision about their ensemble work, they too should be up there come the results.
Behind these four though and the picture becomes a little less clear, with a whole handful of quality bands more than capable of pushing for a podium place at least.
YBS could be chief amongst them, now that they have seemingly fixed their long term soprano problem and with that drive and sense of excitement that only David King can bring to a performance. If they click then they could well be celebrating a win rather than commiserating another near miss at their post contest concert at Regent Hall.
That on paper just leaves sixth place, but with the likes of Leyland, Scottish Co-op, Fairey, Rothwell, Kirkintilloch and Reg Vardy all ranked in the top 15 bands, and all with the personnel at their disposal to make a mark, that place (or even higher) could be up for grabs. It is going to be tough for the three men in the box to say the least.
Behind these bands there does appear to be something of a gap in quality, but Aveley & Newham if they find the form of the Grand Shield once more, Fishburn (the form of the Scottish Open) and Newstead (Senior Cup) and Burry Port (Welsh Eisteddfod) could more than hold their own.

Mount Charles meanwhile have so much promise that a top 10 place is by no means beyond their impressive capabilities, whilst Camborne will have a quiet confidence about them too. The outsiders of Parc & Dare, Jaguar (Coventry) and Staines won't be put off by our predictions for sure and will also be confident of making more than just a token impression on the judges.

So who will win then?

We will as usual put our well cropped necks on the block to be hacked off by all and sundry, but we can't see father than the bands we mentioned at the beginning. It's Black Dyke for us to do the 'Double' and add a further chapter to their history book, whilst BAYV will push them every single inch of the way.

Grimethorpe are due a touch of luck and that could well be the difference between them winning or losing, whilst Fodens are playing with such authority at present that we can't see the three men in the box missing their efforts once more if they play to form.

YBS though could well spoil it for everyone and give David King the National title at last and we think they could well feature really highly come the results. Finally we go for the reigning champions Leyland to complete the top six with our darkest of dark horses coming from Fairey's.
4BR Prediction:
1. Black Dyke
2. Buy As You View
3. Grimethorpe Colliery (UK Coal)
4. Fodens Richardson
5. YBS Band
6. Leyland
Dark Horse: Fairey
Top 10 finishes: Reg Vardy, Rothwell Temperance and Scottish Co-op.
4barsrest Classifieds
Burnham and Highbridge Band
Burnham and Highbridge Band are in search of an enthusiastic Musical Director.. . We are a non contesting band, however looki...
NABBA
Date: 10-Mar-2017
Venue: Embassy Theatre and Grand Wayne Center. 125 W. Jefferson Street . Fort Wayne, Indiana 46802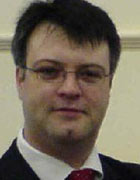 Gary Davies

Conductor, Band Trainer, Adjudicator