2006 Pontins Championships - Third Section Preview
1-Nov-2006
A brand new piece will test the bands here this weekend and it should make for a little cracker.
---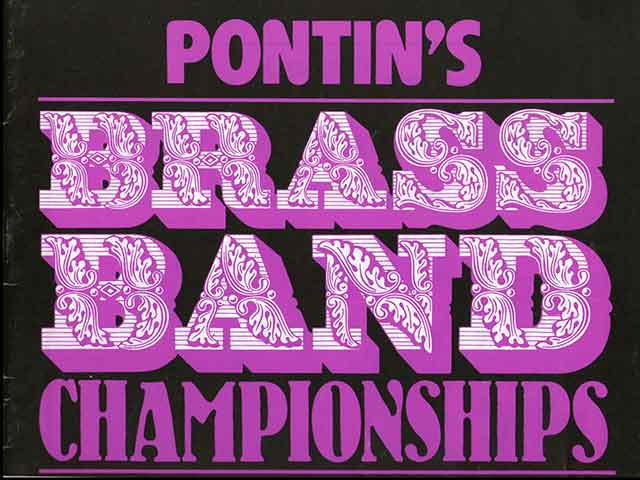 Saturday, 4th November
Test Piece: Episodes in Brass – Gareth Churcher
Adjudicators: Steve Pritchard-Jones and David Loukes
First Prize: £1,750
Second Prize: £900
Third Prize: £650
Fourth Prize: £450
Special Award to Youngest Player


---
Nineteen bands compete on Saturday with Gareth Churcher's brand new work for brass entitled, 'Episodes in Brass' promising to make it a fascinating contest.
The composer writes about the piece as follows:
"The last movement was the first to be composed as this was written as an individual concert piece in memory of my grandfather who sadly died some years ago. However not wanting to write anything slow and morbid I decided to try to echo his personality and lively outlook to life. This then led me to think of what he represented and stood for in our family. Granddad was the type of person that, regardless of what else was going on he would always be there for you, like a firm foundation within the family. This is captured in the music with the use of the underlying pedal from the outset of the Finale.
The next movement to be written was the first, which, was composed as a bridal march for my wife, Claire, for our wedding. The music is supposed to capture the grandeur and excitement of the occasion. Both this movement and the finale have abrupt modulations to some quite tricky key signatures. However, this is not intentionally done to catch out the players but more to keep the interest of the listener.
The final movement to be composed was the Solemn. This, as is shown in the score, is in memory to Shaun Thomas. Shaun conducted the band that I play in and was very encouraging to me with my composition. The instruments that Shaun used to play are featured in this movement this being the Euphonium and Tuba (although Shaun could turn his hands to most of the instruments within the Band).
The theme in the 12/8 measure in the slow movement (Euph Solo) is really what ties the whole piece together. For example the theme is first stated in the opening bars of the opening movement by Horns then joined by Basses. It is then frequented throughout the opening movement, obviously stated quite clearly in the slow movement and finally returns in the last few bars of the piece.
So why 'Episodes For Brass' as the title? It should not be confused as a form-related title, but more of a depiction of various episodes in my life which have been explained in music."
This is a section top-heavy with bands once again from the North West region and once again two bands appear here on the back of a recent appearance in Harrogate.
Flixton and Rainford are familiar adversaries competing on the contest stage at a local, never mind national level. Flixton led by ex-Faireys trombone Kevin Gibbs came 5th at Harrogate and (in our opinion) were unlucky not to have taken the trophy on the day. Despite not winning at Harrogate, it's been a satisfying year for the Manchester-based outfit that included a 2nd place at Tameside in March. They will want to get one over on their rivals Rainford though.
Rainford meanwhile hold the current bragging rights as far as these two bands go, taking 2nd place at Harrogate with a fine show that was never going to be far away on the day. Not content with the Harrogate result, Rainford then went to Fleetwood and took the spoils in the Second Section there as welll. Neil Samuel continues to do a fine job with the band and they'll be fired up this weekend we are sure to round off a great year for the band.
Valley Brass (Haydock) were the National Champions of the Fourth Section in 2005 (as well as Fourth Section champions here in 2004) and whilst they didn't have the best of days at the Area in March when they came last, with one or two additions it's the same band that took the National title in September 2005 – only a bit older and bit more experienced. They're still a young band though and in mid September took the Pontins Youth B Section title with a fine display. A great deal of the band's success is down to the dedication and hard work of conductor, David Chadwick and they have recently returned from an educational trip to France where they played numerous concerts.
The rest of the North-West contingent comes from BMP (Europe) Goodshaw, Eccleston Brass, Middleton, Pemberton Old JJB, Rivington & Adlington, Skelmersdale, Wardle & District Anderson Brass and Whitworth Vale & Healey.
It's not a bad collection of bands at all with Eccleston, Middleton, Pemberton Old JJB Wigan and Rivington & Adlington very optimistic of doing well this weekend. Each of the bands competed recently at Fleetwood with Middleton finishing runners-up to Rainford; Pemberton Old JJB Wigan took the honours in the Third Section off the number one draw whilst Eccleston came 2nd and Rivington & Adlington, 3rd.
BMP (Europe) Goodshaw, Wardle & District Anderson Brass and Whitworth Vale & Healey will also fancy their chances of doing well on Saturday and all have enough talent in the ranks and quality MDs at the helm to make the most of their resources and chances.
It's nice to see Skelmersdale competing here and it was they who actually won the first Pontins Championship title way back in 1974, whilst it is even better to see St Joseph's making the journey over from Strabane in Northern Ireland – they'll be certain to get a warm friendly welcome at the North Wales Holiday camp.
Mark Condron's Dearham from the North of England should never be written off and we have heard them play to a very high standard over the last couple of years, whilst Newhall and Fairfield (Buxton) from the Midlands have been solidly going about their business of late too. Campbeltown Brass makes the long trek from North of the border under Craig Anderson and they are a talented bunch with a talented MD at the helm and could well make a significant mark and that leaves the home nation's Harlech and Holywell, both of whom will fancy their chances.
4BR Prediction:
We've sort of given it away at the beginning, but for us, its going to come down to a good old fight between Rainford and Flixton once again. Look out for the likes of Pemberton Old JJB, Middleton, Whitworth Vale & Healey, Wardle Anderson District Brass, Campbeltown Brass & Valley Brass (Haydock) as well – anything is possible but if form really does go to form then:

4BR Prediction:
1. Flixton
2. Rainford
3. Campbeltown Brass
4. Pemberton Old JJB Wigan
5. Middleton
6. Whitworth Vale & Healey
Dark Horses: Valley Brass (Haydock)
4barsrest Classifieds
GUS Virtuosi Band
The Virtuosi G.U.S. Band welcomes applications for Repiano cornet and Tutti cornet, to complete our strong line up as we ente...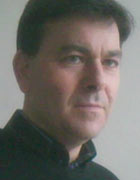 Howard J Evans
MA (Dist), Mus.B (hons), ARCM (hons), LRAM, LTCL, PGCE
Conductor, composer, arranger, tutor and pianist