2007 Butlins Mineworkers Championships - Third Section retrospective
25-Jan-2007
There is always a link somewhere - so how did the bands get on with teaming up Crazy Horse, Emlyn Hughes and Edwin of Northumbria - pretty good in fact...
---
The 'Crazy Horse' is a venue on the Skegness complex fashioned in a cowboy style and has a remarkable likeness in size and acoustic to that of the venue for the lower sections at Pontins. It is not a memorial to the late Emlyn Hughes, although the former Liverpool captain would certainly have enjoyed himself if he had listened to the 14 bands in a super Third Section contest.
The hall itself makes for clarity with a rather dry acoustic, and as a result there is little room to hide for any player. Good balance is rewarded whilst over-blowing and hard brash playing is damaging, as quite a few bands found out to their cost from the adjudicators Nigel Boddice and Colin Hardy, both of whom knew this score inside out and knew just what they were looking for.
The test piece entitled "Edwin of Northumbria" was a stiff test and exposed through its journey, each player down the band. The first movement, when captured, gave the sense of the period (the old boy enjoyed himself in the 6th century by all accounts) whilst the second moved from one soloist to another and was a fantastic piece of sparse but lyrical writing. It was a reflective movement that looked into the heart of the character and the one that provided the whole crux of the piece, whilst the final movement unleashed the battle and warrior status of the King. It was a great piece – a bit obscure in places, but then again, who had really heard of Edwin before the contest – not exactly a household name was he?
Fourteen bands took to the stage and it would be reasonable to report that the section divided itself distinctly in two levels: The bands finishing 1 to 7 a little ahead in performance terms than those finishing 8 to 14.
The Heyl Band under Derek Johnston took the stage 12th in the draw and they truly earned the 184 points in winning the section. They delivered a strong, well directed reading of considerable power, that also captured the full, spacious and well-balanced moments that emerged throughout the score. The final movement was particularly arresting and much credit went to the basses for their sterling work – some warriors those lads. Derek Johnston is also a very intelligent director of resources too, knowing just when to use a bit of gloss and musical rouge to cover up spots of weakness and also clever enough to allow little touches of interest to poke through now and again to remind the men in the box that the detailed work in preparation had been done too. It was top-notch stuff from one and all.
After winning here last year Roger Jepson again steered The Matlock Band into the prizes but as runners-up this year. This was also a very fine performance, and one that had a real sense of style. The band seemed to be quite attuned to the reading from the MD and it was rewarded by the adjudicators with 183 points and second place. This is a a band with a rosy future by the sounds of them too, with a fine bass led foundation and some neat and musical performers all the way up to a cherry topping soprano. Watch out for them at the Regionals as it will take a good band to beat them – just like here in fact.
Colin Hardy, speaking after the section, spoke of the piece containing so much detail, presenting an interesting story in musical terms. It was challenging enough in technical aspects he said, but it was not beyond the limits of the bands. He was spot on.
The well chosen test piece also suited Whitworth Vale & Healy under the direction of John Binns. They took a notch off the tempo markings it seemed but for all that they were truly bold and direct to open whilst the last movement had power and impetus. They were not quite in the same class as the top two and they did have little moments of anxiety here and there, but once more they are a band o the up and one with some excellent players dotted around the stands.
Stantonbury Brass also produced a strongly characterized reading too (perhaps the MDs had been getting out the DVDs of Cadfal or something) and as the music progressed they grew in style and conviction. The middle movement had relaxation and a fair degree of warmth whilst the vivid reading in the last movement certainly caught the ear. Perhaps it may have been a touch OTT in places and lacked some subtlety, but it was a performance of real merit and one that remained in the back of the mind for a long time.
Kevin Gibbs produced a performance of characteristic flair from the Flixton Band, but on this occasion they just had too many annoying little errors throughout to really push for higher rewards. The speeds came across slightly on the brisk side and yet were all on the tempo markings on the score. It may have been asking for a little relaxing of the intensity in places, as it did seem a touch forced, but nonetheless this was a solid account of the piece and showed that the former Fairey and Black Dyke trombone is a very talented conductor. There is more to come from both him and his band we feel in 2007.
Rockingham Colliery and Frank Hoyland produced a reading quite different from that from Flixton and as a result it came across as quite a noble and spacious reading. The band sound was sharply defined and had a lovely sense of life and warmth, but the stamina just faded towards the end and it became scrappy and untuneful. A pity that as it was a performance that really did capture that essence of what the composer intended.
Perhaps the nicest ensemble sound of the day came from Leicestershire Co-op. Graham Jacklin drew a natural freshness from the band in its ensemble which was both balanced and warm in tone even at the extremes of the dynamic range, but unfortunately it suffered from some nasty moments in the more exposed parts that must have cost valuable points. Those can be eradicated over time, but what a fine sound they make and if they keep working on that they will surely feature in the prizes at other contests this year.
A clutch of five bands Waterbeach Brass (James Utting), Moulton Brass '77 (Howard Gibbs) BMP Europe Goodshaw (Dave Ashworth), Woodbridge Excelsior (Alan Duguid) and Kirkby Colliery Welfare (Stephen Berrill) were all within a whisker of each other in performance terms.
Waterbeach Brass looked to produce a tough impression but it suffered a little in the more exposed moments of the piece and at times you just wanted them to take a step back and let the music flow more. It was all a bit edgy and as a result just lacked for warmth when it was needed. Howard Gibbs and Moulton Brass '77 also suffered from the same approach with a performance that was much like Waterbeach Brass - both just failing to deliver the same note detailed ensemble sound and levels of concentration that marked out the winning bands.
BMP Europe Goodshaw with Dave Ashworth pursued a reading much in style and contrast to that of the Flixton Band, and that gave it a quite extrovert expression of the musical picture, particularly in the last movement. It was slightly more troubled in places but this was not a dissimilar problem that most bands faced in the very exposed second movement, and they may count themselves a touch unlucky to have ended up in 10th place. Woodbridge Excelsior too had their moments when it was all going well and the passion that was in the music did come out. The problem was that there were too mnay little nasty errors too and the ratio was about 2:1 - a pity as there were times when it sounded as if it would really come off.
Kirkby Colliery Welfare (Stephen Berrill) didn't quite capture the rich-textured warm sounds in the first movement and the performance took time to settle, but by the close they had become more focused and found an appropriately spacious conclusion. IF only they could have got off to a better start they too may have come further up the prize list.
Both Dronfield CMW (Alan Tyler) and Maltby Miners Welfare (Terry Clifford) had mixed fortunes. They just missed out on the melodrama or sweetness required to lift them up the field and whilst there was a lot to admire about the approach and the execution in the louder passages, it was the quite playing that exposed their weaknesses. A bit to work on, but there is rich promise in both bands.
There was no doubt about the winners in this section. The Heyl Band sounded a very assured and compact outfit, ably led and benefiting from some delightful individual touches from the conductor Derek Johnston. Watch out for them during the year.
In addition the top seven bands were a little apart from the lower seven bands who just lacked that persuasive quality, but overall it was a very good contest and the standard was quite high especially as they had to tackle a new work and one that asked quite a few searching questions so early in the season.
Adjudicators Colin Hardy and Nigel Boddice couldn't really be faulted with their choices, and they did an excellent job in making sure that each of the bands knew exactly why they came where they did. No causes for complaints from anyone in fact on what proved to be a super contest.
John James
4barsrest Classifieds
Coleshill Town Band
Coleshill Town Band are currently looking to recruit experienced players to further strengthen our senior band. All instrumen...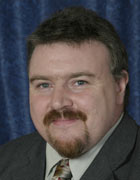 Alan Fernie
DRSAM, Dip.NCOS
Arranger, composer, adjudicator, conductor