2007 Yeovil Entertainment Contest - What the bands played...
15-Feb-2007
The 12 bands gave the sell out audience plenty of variety on the weekend. These are the pieces that were played.
---
Note:
Arrangers and composers listed where known.
PolySteel
Don't Stop Me Now, arr Harper
Virtuosity, Baker, Soloist: Chris Howley
The Water of Tyne
Finale from Symphony Number 4, Tchaikovsky
It's Raining Men
Bournemouth
Valero, James Swearingen, arr Sandy Smith
Through the Eyes of Love
General Mitchell, R B Hall
Hymn for Diana
Flight of the Wild Geese, Dewhurst
BTM
Prelude on Tallis, Graham
Children of Sanchez, Chuck Mangione, arr. Reid Gilje, Soloist: Jeff Hutchinson
Sweet Shepherdness, Goff Richards
Firebird, Stravinsky arr Farr
Cwmaman Institute
Intrada – Ein Fest Burg
Autumn Leaves – Soloist Paul Jenkins
There's Nothing Like a Dame
Vitae Lux, Torstein Aagaard-Nilsen
Finale from Symphony Number 2, Little Russian, Tchaikovsky
Camborne
Liberty Fanfare, John Williams
My Love is like a Red, Red Rose, Soloist: Kayleigh Rowe
Funiculi, Funiculà Rhapsody arr Garasi
Helter Skelter,Soloist Jeremy Taylor, Xlyophone
Russian Christmas Music, Alfred Reed
Aveley & Newham
Masque, Kenneth Hesketh
18th Variation on a Theme by Paginini, Rachmaninov
Have You Seen Them Cakes?
New Born Babe, Bruce Broughton
The Clock with the Dresden Figures
Comedy Tonight
Sovereign Brass
La Peri Fanfare
Hungarian Rhapsody Number 2, Liszt arr Roberts
Shaker Variations arr Roberts: Soloist Mark Hadlington
Way Down Yonder in New Orleans, arr Roberts
The Resurrection from Mahler's Symphony Number 2 arr Roberts
SWT Woodfalls
Where Eagles Sing, Lovatt-Cooper
Cousins, Herbert Clarke, Principal Cornet and Trombone duet featuring: Barbara Camps and Scott Stewart
Jubilee, Drury
18th Variation on a Theme by Paginini, Rachmaninov
King of Heaven, Kenneth Downie
Friary Guildford
Gavorkna Fanfare
Charivari, Soloist:Richard Straker
Enemy God and Dance of the Dark Spirits, Prokofiev
Dear Lord and Father of Mankind arr King
Finale from Glorifco Aeturnum, Dean Jones
Aldbourne
Also Sprach Zarathustra, Strauss
Healing Waters, Kenneth Downie, Soloist Kevin Robbins
The Lord Bless You and Keep You, John Rutter
Peel Park – The Bandstand, from Lowry Sketchbook, Wilby
St Austell
Don't Worry, Be Happy
Let Me Weep
Praise, Heaton
I'll Walk With Hod, Brodsky arr Richards
Marche Slav
Kidlington
Fest Musik Der Stadt Wein
Autumn Leaves, Soloist: Rob Marsh
Chicago arr Forgie
Doyle's Lament and Cossack Fire Dance, Graham
Salsa Number 2, Philip Harper
4barsrest Classifieds
Otterbourne Brass
After a run of winning 1st Section Contests in 2016 Otterbourne Brass are 2nd Section from January 2017 and are looking for a...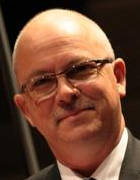 Martin Heartfield
GGSM, ARCM, PGCE
Conductor, Adjudicator, Educationalist