2007 SIDDIS Entertainment Contest - Introduction and preview
30-Oct-2007
The cream of Norwegian banding takes to the stage in Stavanger this weekend to showcase their unique brand of brass inspired entertainment.
---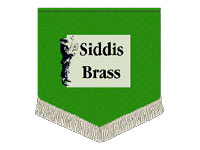 One of the great European brass band competitions takes place this weekend in Stavanger, Norway, where 51 bands will take part in the 2007 SIDDIS Entertainment Contest.
The 25th anniversary of the event will surely see plenty of celebrations, whilst the competing bands will be striving to extend the scope of musical innovation and presentation that is such a feature of the weekend. Each band has just 24 minutes to wow the pants off the judges in the Elite and First Sections whilst in the Second and Third its 21 and 19 respectively. Most put one hell of a lot of entertaining stuff into such as short space of time.
Elite Division:

Reigning champion Eikanger Bjorsvik will be looking to make it hat-trick of wins after their victories in 2005 and 2006. The band has also won the title 12 times since its inception in 1983 and the contest could well give an early indication to what British brass band lovers may have in store for them at the forthcoming Brass in Concert Championships in a few weeks time. Reid Gilje who invariably brings something a bit different to the event will conduct them on this occasion, and it could well be something quite brilliant from the arch innovators of brass entertainment.
Meanwhile the Norwegian National Champion, Stavanger will be looking to set an early marker ahead of their hat-trick quest at the Nationals in Bergen in February next year as they try to regain a title they last won in 2004. Rumours abound to who will be taking the band at the Europeans next year as Alan Withington is set to appear with Grimethorpe. Quite a few Krone being placed on some pretty famous UK based brass band names in the local version of William Hills bookies. For this event though they have opted for Garry Cutt to see of he can bring them their sixth title.
The last time a band apart from Eikanger and Stavanger took the Elite title was in 1999 when Manger picked up their fifth victory at the contest, and this year they have opted to go with Olav Dale to spearhead their assault and try and improve on last year's third place.
The only other band here to have won the Elite Section in its 25-year history is Ila Brass Band (Sandefjord who won in 1996 do not compete). This year the talented Selmer Simonsen, who made such an impression at the National Championships in Bergen with Krohnengen earlier in the year will conduct them.
Making up the rest of the nine band field is Jaren Hornmusikkforening the current First Division National Champion directed by Orjan Matre (he of the test piece Klang!), Krohnengen conducted by Are Ovesen, Oslo Brass Band headed by Frode Amundsen and Oslofjord Brass conducted by former European Young Conductor of the Year John Philip Hannevik.
It should prove to be a great contest with plenty to ponder over and enjoy we are sure. As for the result? The big three should have the experience and the talent to really battle it out between them, but if we were to place a few Krone on someone it would be Eikanger ahead of their trip across the North Sea.
The contest in the Stavanger Concert Hall (venue for the 2008 European Championships) starts at 1.50pm on Saturday afternoon and the judges are Aline Nistad (who adjudicated the Elite bands at the Nationals in Bergen earlier in the year) and Harald Eikaas, both of whom will be enjoying the spectacle in the open.
First Division:

There are also 14 bands for Frank Renton and Bjorn Sagstad to enjoy in the First Division, which takes place in the Stavanger Hall at the Clarion Hotel starting at 9.00am.
Last year's winners Kleppe Musikklag return to see if they can make it two in a row under the direction of Frode Rydland, the brilliant soprano cornet player with the Eikanger Band. Last year's runners-up Hasle Brass are back too, conducted by Michael Antrobus as well as the bands that took 3rd, 4th and 5th place 12 months ago, Oster (winners in 2005), Alexander (winners in 2001) and Radoy (winners in 1988).
The strong line up of bands also features a real panoply of talented conductors too with the likes of euphonium stars Tormod Flaten, Sverre Olsrud and Patrik Randefalk taking Radoy, Alexander and Flesland respectively as well as talented baton twirlers Selmer Simonsen, Bjorn Breistein, Erling Myserth, Thor-Arne Pedersen, Henrik Dalhaug and Christian Tenfjord all on parade. Watch out for the 'Father of Norwegian Banding' Tom Brevik and one Torstein Aagaard-Nilsen too. That is some line up in anyone's books.
Second Division:

The Second Division sees 10 bands take to the stage of the Stavanger Concert Hall starting at 8.45am (which is an early start especially at this time of the year!) to try and impress judges Tony Swainson from Scotland and Jens T. Larsen.
Last year's winners Rong Brass are back to defend their title under the direction of Stian Svendsen and they are up against a pretty strong field of contenders with the current Third Division National winners Musikkorpset Gjallarhorn conducted by the talented Espen Westbye (what is it about great soprano players out here all wanting to conduct?) keen to add this title to their CV.
Elsewhere the 2004 champion Bergen return under the baton of the excellent Helge Haukas whilst the experienced Morten E Hansen (last seen in Harrogate wondering about the lack of atmosphere at the UK Lower Section Nationals) takes Grenland Brass. Last year's third placed band Stangaland Brass return hoping to repeat their triumph of 2003 whilst there should also be strong challenges from the rest of the competitors too.
Third Division:

Finally the Third Division and a fantastic line up of 18 bands (that's 7 more than last year) to tickle the fancy of judges Harry Rishaug and Jan Roger Oren in the Little Concert Hall starting at 8.50am and hopefully finishing at around 5.30pm!
Reigning champions are Manger Old Stars (who just as the name suggests) are a great bunch of former Manger players whose philosophy seems to be enjoyment first and foremost wherever they go. They will be looking to retain their title and have a good time we are sure under the direction of the appropriately named Johannes Mangersnes.
10 of the 11 bands who were here last year return once more with the 2006 runners-up Rosendal and third placed Stavanger Kommunes Korps keen to capture the victors garlands.
The band to look out for though may well be Langhus Brass under their MD Idar Torskangerpoll who took the Fourth Division National title earlier in the year with a superb performance of the ever so slightly bonkers 'A Breathless Gnu Kiss'. What on earth he may have in store then as entertainment after that we shudder to think!
So much to enjoy then and a chance to see the Norwegian take on brass band entertainment. There is a Gala Concert to enjoy before the announcement of the results and the organisers have really thought ahead for future years by allowing free tickets for school band musicians at all three venues and the Gala Concert. See what we mean about innovation – let's hope someone in the UK is taking note.
---
Elite Division:
Stavanger Concert Hall (Konserthuset)
Adjudicators: Aline Nistad, Harald Eikaas
Time: 13:50 - 19:00
Compere: Brynjar Meling
1. Eikanger-Bjørsvik Musikklag (Reid Gilje)
2. Ila Brass Band (Selmer Simonsen)
3. Jaren Hornmusikkforening (Ørjan Matre)
4. Krohnengen Brass Band (Are Ovesen)
5. Manger Musikklag (Olav Dale)
6. Oslo Brass Band (Frode Amundsen)
7. Oslofjord Brass (John Phillip Hannevik)
8. Stavanger Brass Band (Gary Cutt)
9. Tertnes Brass (Bjørn Breistein)

First Division
Stavanger Hall at Clarion Hotel
Adjudicators: Frank Renton (UK), Bjørn Sagstad
Time: 09:00 - 17:00
Compere: Eirik Helland
1. Alexander Brass Band (Sverre Olsrud)
2. Askøy Brass Band (Svein Henrik Giske)
3. Brøttum Brass (Erling Johan Myrseth)
4. Flesland Musikklag (Patrik Randefalk)
5. Hasle Brass (Michael Antrobus)
6. Haukås Musikklag (Thor-Arne Pedersen)
7. Kleppe Musikklag (Frode Rydland)
8. Kristiansand Brass Band (1) (Bjørn Breistein)
9. Laksevåg Musikkforening (Tom Brevik)
10. Oster Brass (Torstein Aagaard-Nilsen)
11. Radøy Brass (Tormod Flaten)
12. Skui Brassband (Henrik Dalhaug)
13. Sola Brass Band (Selmer Simonsen)
14. Sørum Musikklag (Christian Tenfjord)

Second Division
Stavanger Concert Hall (Konserthuset), Bjergsted
Adjudicators: Anthony Swainsons (UK), Jens T. Larsen
Time: 08:45 - 13:45
Compere: Arild Aarrestad
1. Bergen Brassband (Helge Haukås)
2. Follesø Musikklag (Egil Magnussen)
3. Gjesdal Brass Band (Jonas Skartveit Rogne)
4. Grenland Brass (Morten E. Hansen)
5. Hornorkestret Stavanger (Clive Zwanzwiniski)
6. Jølster Musikklag (Arvid Anthun)
7. Musikkorpset Gjallarhorn (Espen Westbye)
8. Rong Brass (Stian Svendsen)
9. Sagvåg Musikklag (Håvard Kroka)
10. Stangaland Brass (Jan Magne Olsen)

Third Division
Little Concert Hall (Lille konsertsal på Konservatoriet), Bjergsted
Adjudicators: Harry Rishaug, Jan Roger Øren
Time: 08:50 - 17:30
Compere: Bjarne Roar Birkeland
1. Arendal & Grimstad Brass (Tore Heuer)
2. Austrheim-Lindås Musikklag (Hogne Holmås)
3. Eidsberg Brass Band (Anders Halvorsrød)
4. Fitjar Musikklag (Per Olav Paulsen)
5. Fjell Brass (Eirik Gjerdevik)
6. Hetlevik Musikklag (Øyvind Nikolaisen)
7. Hordvik Musikklag (Knut Emil Mjøs)
8. IMI Brass (Per-Erik Petersen)
9. Indre Torungen Brass Ensemble (David Tellefsen)
10. Langhus Brass (Idar Torskangerpoll)
11. Manger Old Star Brass (Johannes Mangersnes)
12. Nes Musikkforening (Andres Halla)
13. Randaberg Musikkorps (Marcel Sorin Totolici)
14. Rosendal Musikklag (Torstein Hatlevik)
15. Salhus Musikklag (Knut Emil Mjøs)
16. Skeie Glad-Brass (Einar Mæland)
17. Sotra Brass (Henning Amundsen)
18. Stavanger Kommunes Korps (Morten Øvrebekk)

Other information: www.stavanger-brassband.no/siddis-brass/
4barsrest Classifieds
Shirebrook Miners Welfare Band
Musical Director position available following 2017 Midland Area contest.. First section band with a full and varied program o...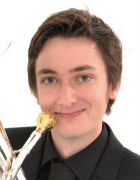 James McLeod
BMus (hons)
Euphonium Soloist, Teacher and Conductor