2007 4BR Awards - Band of the Year
29-Nov-2007
Who do you think should be awarded the accolade as the 4BR Band of the Year for 2007. Plenty to choose from isn't there?

---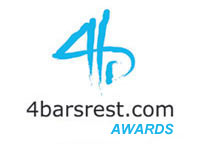 Once more it has been a difficult choice to put forward just five bands worthy of taking the most prestigious title this year than you may at first think for bands ranked in the Championship Section throughout the world.

The usual suspects have had good years, but perhaps no one band has really dominated as in the immediate past. Others have also forced their way up the rankings by virtue of their contest performances and into the consciousness of the banding public with high quality recordings and concerts.
Therefore you may have to look further afield for your possible winners.

We have opted for a five of Brass Band Willebroek; Cory; Fodens Richardson; Grimethorpe Colliery and Brisbane Excelsior.

Other contenders for us though were plentiful, with the likes of Stavanger, Brighouse & Rastrick, Black Dyke, PolySteel, Hepworth, Fountain City, Brass Band Oberosterreich, Eikanger Bjorsvik, Desford, Wingates, Whitburn and many more putting in consistent, and at times, thrilling prize winning performances.
---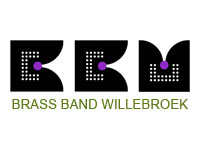 Brass Band Willebroek

To win the Europeans once is one thing; to retain the title is something else. Willebroek is an amazing band – especially at the Europeans.

In Birmingham they took the title in fine fashion and totally dispelled any lingering doubts that anyone may have harboured that they were not worthy of the title.
They didn't perhaps do themselves justice at the Masters, but they have just retained their National title for a seventh year in succession and you sense they are already deep in preparation for Stavanger as we write.
A band with a very clear sense of purpose and the ability to achieve even its loftiest ambitions 2007 was perhaps the finest year yet in their history.
---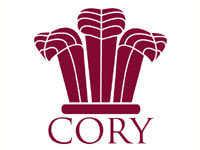 Cory

After 15 major contests when they had come as close as anyone to taking a title only to be beaten by either inspired brilliance or bad luck, the number 1 ranked band in the world delivered at the British Open.
One performance doesn't make a year though, and they were mightily impressive at the Europeans (a bit of bad luck cost them the title?) and powerful at the Nationals (beaten by inspiration). They also notched up yet another win in Wales too.
Add a real ground breaking recording partnership with Karl Jenkins that saw them gain immense publicity from the media and another forthcoming appearance on national television and it has been quite a year one way or another.
---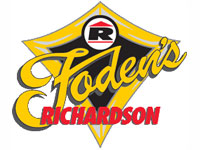 Fodens Richardson

The most consistent band of the year – as well as the biggest rakers in of prize money too in 2007.
Fodens took the Masters title in fine style, retained their North West regional crown, put in a fine effort at the Europeans, pushed for victory at both the Open, Nationals and Brass in Concert and came in the top six at the English Nationals too.
Add to that some fine concert and recording work and they pushed themselves to new heights in the past 12 months and all with a settled line up of players that has matured together.
Some effort, some year.
---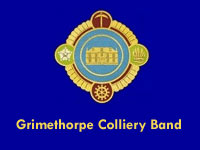 Grimethorpe Colliery

At London and Preston they were just untouchable – performances of such quality and delivery that they scorched the rest of the fields. There were times in 2007 when no band came within touching distance of the lads at Grimethorpe and the National and English titles were won with such brilliant panache.
They did have their off moments too however – notably at Bradford and Brass in Concert, but the standard of their playing all year – on concert and recording platforms too, was quite something, especially at the Royal Albert Hall for the Brass Day Prom and the Nationals.
All that and the Europeans to come next year.
---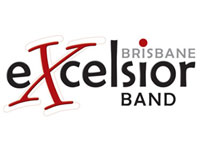 Brisbane Excelsior

Without doubt the best band in the Southern hemisphere and fast becoming one of the best bands in relation to the northern hemisphere too.

2007 saw them retain their Australian National title and complete a hat trick of wins in Melbourne, before they jetted off to take the New Zealand National title too, and in the process become the first Aussie band to hold both trophies in the in the same year.
Add to that a number of high profile concerts and a desire to improve even further and even the fine achievements of the past twelve months may be superseded in the year to come.
4barsrest Classifieds
Vernon Building Society Poynton
VBS Poynton Band require solid cornet players (positions negotiable) and or a first class flugal. Positions would suit experi...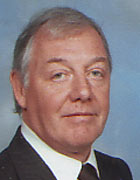 Alan Widdop

Conductor, Brass teacher, Adjudicator (ABBA)