The 2008 contesting year - An alternative look into the future
28-Dec-2007
4BR has been wondering if some things might not quite go to plan in the next 12 months as we may have expected....
---
Nothing ever seems to run smoothly in the brass band world does it now?

Just when you thought it was safe to go back into the contesting sea, a great big monster comes along and bites your legs off without even a thank you.
These then are some of the things that may or may not happen in 2008 if we are not careful…
---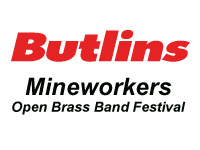 January:
Due to the ongoing effects of global warming, the rising level of the North Sea means the Fourth Section contest at the Butlins Mineworkers Contest is cancelled as crowds gather on Skegness to witness the tide come in for the first time in living memory.
The organisers are delighted however and announce plans to call the weekend the Butlins Mineworkers Riviera Contest in 2009.
The Royal Northern Festival of Brass hails a first when the entire weekend goes by without a performance of a piece of music written for brass band. "It's a triumph for contemporary music," proclaim the organisers to all six people in the audience for the world premiere of Hans Fassbender's 'Music for Slaughtering Abattoir Pigs', featuring 15 percussionists, a Peruvian nose flute ensemble and soprano cornet.

February:
The Action Research Youth Brass Contest in Blackpool descends into farce as the adjudicators are forced to award a maximum of 100 points for entertainment to all competitors.
New Government guidelines on exams means that any child under the age of 16 cannot be seen to fail at anything, or take part in any activity that may have winners and losers. "Standards have never been higher," remarks a headteacher of one of the 12 'Gold Award' bands. One of the judges is later found hanging from Blackpool Tower.
Meanwhile the Norwegian Nationals are stopped due to the Grieg Hall overflowing with people wanting to come in and listen. New innovations such as open adjudication, a relaxation of rules and a warm and friendly family atmosphere leads to chaos. "It will never catch on in the UK," says one British observer.

March:
Small regional airports report an alarming increase in passenger numbers as mercenary brass band conductors try to cram in their usual number of appearances at various Area contests.
With five Regional contests taking place on the same weekend a host of well known conductors rack up extra air miles trying to fit them all in. Organisers report an unusual increase in the number of bands requesting a number 1 draw as a result.
A revolutionary adjudicator speech monitoring system records the use of the phrases; "I'd like to thank the organisers for inviting me here today"; "I enjoyed every performance"; "Every band can be proud of their efforts"; "It's been a real pleasure" and "All the bands should be congratulated" as being used at least 834 times by judges off the various Regional contest stages.
Least used phrases are totalled as: "This is the reason behind my decision" and "Let me explain why I picked the winning bands I did."

April:
More problems at the National Youth Band Championships in Manchester as the organisers declare themselves bankrupt after having to use all their funds to purchase 56 'Gold Awards' for every competing band on the weekend.
The adjudicator speech monitoring system blows up after the 799th person says; "Remember, these children are the future of our movement' before the announcement of the results.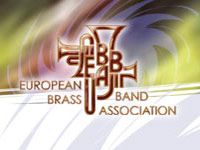 May:
The European Championships are won by a new band from Poland. There are ructions as it is revealed that they did the job better, cheaper and without any player missing a rehearsal.
Norwegian immigration officials overturn the result however after it turns out that as they couldn't afford a band bus they all arrived in the back of an articulated lorry at the contest driven by a fat bloke from Wolverhampton. 125 supporters who travelled with them have gone missing
Things calm down however after members of their cornet section fix the plumbing in the toilets at the hall.
Meanwhile organisers report disappointment at the Whit Friday march contests: "Not one famous band tried to jump the queue this year, pay off a judge or bribe an official," said contest organiser Arthur Ramsbottom of Upper Nora Batty in Saddleworth. "What's the world coming to… where's all the tradition gone."

June:
Confusion reigns at Preston as the English National contest is cancelled.

A spokesperson for the hall management declare: "As it was a brass band contest we only put on our usual skeleton staff of four and made enough cheese and onion sandwiches for the expected audience of 36 people. Having the place full came as a bit of a shock".


July:
New Zealand banding falls into crisis after a French accordion band takes the National title.
"How come we hammer them every time we play against them between Nationals only for them to come along and beat us when it really counts," says outgoing New Zealand banding coach, Graham Henry. "It's a national disaster."
Meanwhile the French celebrate by blowing up a Greenpeace ship in Auckland harbour before losing their title to an English Fourth Section band at the very next contest.

August:
Rumours surface that the Lower Section Nationals have been moved from the Harrogate International Conference Centre to the world famous Betty's Tea Rooms 100 yards up the road.
"It's a great idea. At least we'll have some people in the hall listening to us play," says one Band Manager, "…plus the cost of two cream horns and a pot of Yorkshire tea won't bankrupt us until Christmas."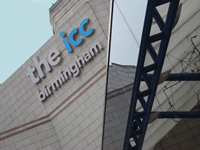 September:
An amazing set of results at the British Open means that five bands tie in the relegation places for demotion to the 2009 Grand Shield.
Thankfully the situation is overcome as it is reported that three of the bands have announced that they will be folding by the end of the year. "We are no longer employing a two year relegation process," announce the organisers.

"From now on we are employing the Darwin Theory of survival of the fittest. Any sponsored top section band that can survive until next year gets an invite."

October:
The Nationals Finals report that the 'Full House' signs are once again up at the Royal Albert Hall following the decision to encourage traditional brass band lovers back to the contest by playing a 'classic' test piece from the 'Golden Age' of the movements history.
"We don't envisage problems with zimmer frames, Stanner stairlift access, queues at the disabled toilets or demands for batteries for hearing aids," says a spokesperson for the hall management. "We've also ensured that we don't run out of Werther's Originals or partially liquidised food in the cafeterias."
The contest however comes to a halt after the announcement of seventy-five 100 birthday telegrams from the Queen, and a mid afternoon break to watch 'Countdown'.
Organisers report that two members of the hall staff are overcome by 'Lily of the Valley' perfume fumes in one of the Grand Tier boxes, whilst 26 players from competing bands are taken to hospital with heat exhaustion as the management are forced to turn up the central heating up to keep the audience warm in the afternoon.

Two bands complain however as there is a lack of applause despite the auditorium being full. It turns out 97% are having a nap whilst they play.

November:
It is reported by the Office of National Statistics that the divorce rate for couples with at least one partner playing in a brass band has gone through the roof during the past few months.
Most common cause of separation in the divorce papers is reported as 'desertion' as players have to make arrangements to perform at, Harrogate, London, Pontins, Brass in Concert, Scottish Open, Borders Entertainment Contest, Kippax Finals, Torquay, Treorchy and Leicester to name but a few over consecutive weekends.
The solicitors firm of Messers 'Readit, Chargeit and Weep" are announced as the new sponsors of the Regionals. "It's boom time for us," says a spokesperson. "Our slogan will be - The more contests there are the more business comes our way!"

December:
The BBC reports that having run out of ideas for programmes to show that include Z list celebrities cooking, decorating, singing, dancing, ice skating, wrestling, playing tennis with monkeys or taking part in their top 100 best celebrity moments television programmes for Christmas, that they will be looking at showing one half hour programme devoted to the entire history of the brass band movement on BBC4 later next year, hosted by Davina McCall.
"It's a triumph for quality BBC television, and value for money for licence payers" says Jonathan Ross.

Now that would be a real surprise if that happened folks….
4barsrest Classifieds
Coleshill Town Band
Coleshill Town Band are currently looking to recruit experienced players to further strengthen our senior band. All instrumen...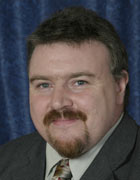 Alan Fernie
DRSAM, Dip.NCOS
Arranger, composer, adjudicator, conductor