2008 Action Medical Research Championships - What the bands played
16-Feb-2008
There was a fantastic diet of diverse brass pieces played at the contest - and this is what each band played.
---
Rochdale Borough Youth
Conductor: Eric Landon
Coronation Scot
Daisy, Daisy
The Lost Chord
I am the Model of a Modern Major-General
The Entry of the Gladiators

Youth Brass 2000
Conductor: Chris Jeans
Sing, Sing, Sing
(These are a few of) My Favourite Things
Gee Officer Kruppe
Softly As I Leave You
Entry of the Gladiators
Around the World

Sellers International
Conductor: Mark Bousie
Liberty Fanfare
O Fortuna
You Raise Me Up
Blaze Away
Singing in the Rain
Curtain Call

Beaumaris Youth,
Conductor: Paul Hughes
Semper Fidelis
British Grenadiers
Last Post
O Valiant Hearts
Sing, Sing, Sing
Keep Smiling Through

Wardle High,
Lee Rigg
British Grenadiers
Aaj ki raat
The Can Can
Musical quiz: snippets from Australia, Africa, China, Antarctica
Brazil
The Star Spangled Banner, America and Somewhere from West Side Story

Poynton Youth
Conductor: Andy Hirst
The Cry of the Celts
Nightmare
Lord of the Dance
Stolen Kiss
Suil a Ruin
Breakout
Lament
Finale: Victory/Lord of the Dance

Enderby Youth
Conductor: Trevor Hounsome
Has Anyone Seen Ma'ma?
The Way we Were
Visions

Elland Youth
Conductor: Samantha Harrison
Colonel Bogey
Nightfall in Camp
In the Mood
Moonlight Serenade
American Patrol
Saving Private Ryan
633 Squadron
Aces High
Boogie Woogie Bugle Boy

Boarshurst Youth
Conductor: Dean Redfearn
When the Saints
Moon River
Mack the Knife
Ghostbusters
Toccata in D Minor

Telford Youth
Conductor: Wayne Ruston
Fanfare for a New Age
Radetzky March
Share my Yoke
Carnival de Paris
Pirates of the Carribean

Tewitt Youth
Conductor: Craig Ratcliffe
Just A Closer Walk With Thee
Georgia on my Mind
The Wizard
Bright Star
Everybody Needs Somebody

Dobcross Youth
Conductor: Brian Lamb
Just A Closer Walk With Thee
Georgia on my Mind
Way Down Yonder in New Orleans
Feather Theme from Forrest Gump
Zambesi

Macclesfield Youth
Conductor: Louise Renshaw
Theme from Strictly Come Dancing
Moon River
Mini the Moocher
Yesterday
The Can Can

Stockport Schools
Conductor: Colin Duxbury
The Great Escape
Marianne
Troublemaker
The Irish Blessing
The Arabian
4barsrest Classifieds
Burnham and Highbridge Band
Burnham and Highbridge Band are in search of an enthusiastic Musical Director.. . We are a non contesting band, however looki...
NABBA
Date: 10-Mar-2017
Venue: Embassy Theatre and Grand Wayne Center. 125 W. Jefferson Street . Fort Wayne, Indiana 46802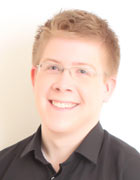 Alan Duguid
BA (Hons), PGDipMus, PGCE
Conductor, Composer, Adjudicator (ABBA)