2008 North West Regional Championship - Introduction
3-Mar-2008
The one thing bands in these parts enjoy doing is competing against each other – so Sunday should be a great day of domestic battles then…

---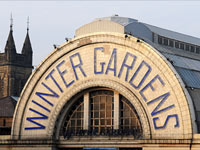 There is a sense of vibrancy about the banding scene in the North West that makes it unique from any other region in the UK.

It's not just that it has a formidable number of bands that make the trip to Blackpool each March to compete at the regional championships, or that overall they seem to be very successful at winning contests wherever they go on their travels. No – it's more to do with the bands actually enjoying competing against one another.
Never a month or two goes by when we are not reporting on some event either locally or nationally where a whole host of the regions bands have taken the opportunity to lock horns against each other.
There must be something in the water up here – especially in the taps of the lower section bandrooms. Last year alone bands from the area won the Third and Fourth Section National titles as well as those at Pontins. The elite bands may not have matched that lately but they are not too far behind.

Already this year there has been the successful regional curtain raiser at Preston Guild Hall, where bands flexed their early season muscles to give themselves the chance to get one over their rivals. The local associations here are well run, as is the Regional Committee and it says a great deal that they are able to accommodate 80 bands this year (up six) in one day at the Winter Gardens. That's some operation.
Championship Section:
The Championship Section is one that is full of intrigue this year, with Fodens possibly on the brink of becoming the most successful band in the regions Championship history if they leave as victors.
It would not only be their 15th win at the event but would also give them one more title than the legendary CWS Manchester who dominated here from 1952 – 1976.
On current form they would be short priced odds to do it, but with a rejuvenated Fairey, Wingates and Leyland hot on their tails it promises to be one heck of a scrap. Three bands including Fodens will gain the qualification spots on offer, so one of these, as well as others, will leave pretty deflated on Sunday night. The North West is also holding onto the one man in the box, so the pressure will be on Dennis Wilby to get it right too.
First Section:
The two qualifiers last year came 3rd and 5th at Harrogate, a pretty good return once more and further showed the strength of a section that has produced a top three finish at the finals in the last five years. In addition only one band in the last ten to make it to Harrogate has failed to finish in the top six come the announcement of the results.
With a whole host of budding top section wannabe's amongst the 12 runners here, Chris Wormald will have a pretty enjoyable, if difficult, task in separating them out we are sure.


Second Section:
There is also considerable strength in depth in the Second Section where last year's representatives came 6th and 9th at Harrogate – perhaps not the best ever set of results, but still keeping up a proud record that shows that at least one qualifier has made it into the top six there in the last seven years – including three runners up.
The twelve bands that do battle in the Empress Ballroom are well matched and all capable of taking the title, so the experienced John Maines will have to be on his toes to make sure he doesn't miss a potential winner either playing from number 1 or number 12.


Third Section:
Yet another winner at Harrogate for the region last year when Middleton were declared victors – the fifth time since 2001 that the region has produced the champion band. There were also fine performances from the other two representatives too and you have to go back to 1999 for the last time that none of the regions bands made it into the top ten there.
There is a real treat in store then for James Scott with 20 bands all chomping at the bit to add their names to that list of champions.
Fourth Section:
More good news of course in the Fourth Section where another large field will try and impress Geoffrey Whitham. There has been a few losses of bands such as Hesketh Bank, Carrbrook, Littleborough and Rode Hall, but on the plus side comes Cheshire Constabulary, Darwen, Denton, St John's Mossley, Sale and Tottington once more.

Once more the region has real strength at this level with last year's representatives including the eventual champions Formby. That was the regions third win in the last five years – so say no more.
4barsrest Classifieds
Swindon Brass
We are a friendly and active 3rd section band in Swindon with a couple of seats available for Cornet, position flexible, but ...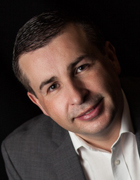 Mark Wilkinson

Cornet Soloist, Teacher, Adjudicator, Conductor