2008 North American Brass Band Championships - Preview: Introduction
26-Mar-2008
4BR looks at the 2008 North American Brass Band Championships, which take place in New Albany, Indiana this weekend.
---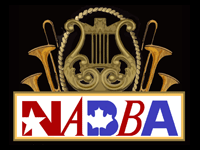 On the weekend of March 28th & 29th the North American Brass Band Championships will once again find itself on the campus of Indiana University Southeast (near Louisville, Kentucky).

The 25th anniversary competition last year was quite a success with a record number of bands participating and although this year, the number of bands is down a touch (22, down from 28 last year) in 5 adult and 2 youth divisions, the quality of the field is as strong as ever, as most of the loss is from lower sections.
This drop is perhaps mere growing pains, which can be expected after a big anniversary year. There is still a great deal of evidence that things are still headed in the right direction as NABBA has not only had a few Canadian bands rejoin the association, but also have added a Canadian board member for the first time in over a decade.
Band Competition
The Championship Section favourites will include the 2007 North American and U.S. Open champions, Fountain City Brass, as well as the 2006 champions, Brass Band of Columbus, and 2006 & 2007 runners-up, James Madison University Brass.
We've recently seen that the Championship Section bands can compete well against Championship Section bands in the UK, as evident by Fountain City's 9th place at the 2007 Masters and Central Florida's 4th place at the 2006 Brass in Concert. However, something equally that shows the growth of brass bands in America is the strength of the lower sections, especially the Honors Section, where many of these bands are now at a level to hold their own against the British First Section.
In the Honors Section last year's runners up, Georgia Brass Band will try to steal the title away from the defending champions, Central Ohio Brass Band. This section should be extremely competitive with a surging Prairie keen to place well and the 2006 champions, New England Brass Band, hoping to regain their magic as Doug Yeo conducts them at NABBA for the last time before his retirement from the band this June.
Friday's Events
Last year, masterclasses and clinics returned to part of the weekend, and due to the strong response there will be three more, conducted by Marty Erickson (tuba, BB Battle Creek), Brian Bowman (euphonium) and Matt Tropman (voicing of baritones and euphoniums, BB Battle Creek).
Additionally, there will be 72 soloists and 12 ensembles competing on the Friday preceding the band competition. For those that have not attended the solo and ensemble portion of the weekend, this should be added to your 'to do' list.
Often, American banders can get over infatuated with their colleagues across the pond, always looking to the UK for star players. Over the past several years, it has become more apparent that there are quite a few stars on this side of the Atlantic as well.
This year's solo and ensemble contest promises to have a slew of fine performances. In the Adult High-Brass Slow Melody, former champions Cyndi Salata (Illinois), and Matt Vangjel (FCBB) will try to fend off a fine field which includes former prize winners Jack Deal (Atlantic) and Alex Bender (JMUBB).
The Adult High-Brass technical will include former prize winners Alvin Bernard (BBCF), Alan Wenger (FCBB) and last year's winner Raquel Rodriquez (FCBB). The percussion solos and ensembles should once again be taken over by James Madison including their dynamic duo of Suzanne Berndt and Jamieson Carr.
One of the hottest contested sections will be the Adult Low-Brass Technical section which sports three winners from the past two years: Kevin Elkins (JMUBB, 2007 Slow Melody champion), Lee Harrelson (FCBB, 2006 Technical Champion) and defending champion David Heinsen (JMUBB). Throw into the mix all the other fine participants, including last year's runner up T.J. Menges (FCBB) and there will surely be some fireworks.
Laslty, the Adult Ensemble competition will feature 5 (of the 12) groups that in one form or another have finished in the prizes in past years, including groups from Chicago, Fountain City, Illinois, James Madison, and Prairie Brass Bands.
Even with all the returning talent, there are sure to be new stars that will burst onto the scene and steal some of the limelight.
Gala Event
There has been one major change to the North American Championships this year. The own-choice piece of each Championship Section band will be played Saturday night in lieu of a Gala Concert. Solo awards will be announced before the Gala, and band awards will be announced between Championship Section bands. This not only allows all the bands to hear the Championship Section that evening, but also gives the Honors Section the opportunity to be featured Saturday afternoon instead of being concurrent with the Championship Section as in the past.
We will provide coverage for the top two sections this weekend, but will have to try our best with the others as we are a bit short-staffed this year.
Pat Herak
4barsrest Classifieds
Shirebrook Miners Welfare Band
Musical Director position available following 2017 Midland Area contest.. First section band with a full and varied program o...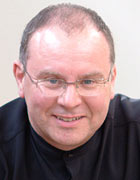 Christopher Houlding
MMus, GGSM, LRAM
Conductor, Performer, Educator