2008 British Open Championships - Photo Gallery
13-Sep-2008
Selection of photos from the 2008 British Open Championships from Symphony Hall, Birmingham.
---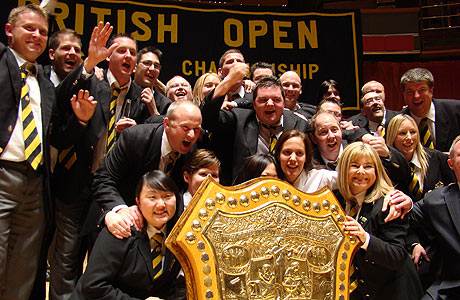 2008 Open Champions Fodens Richardson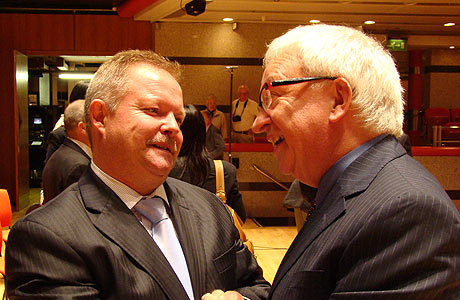 Garry Cutt congraulated by composer Edward Gregson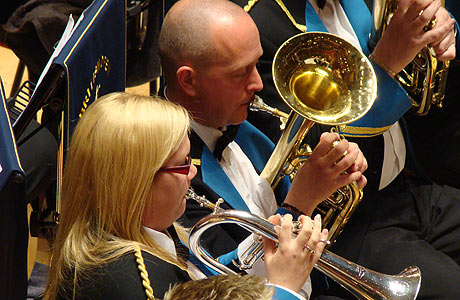 Drawing the Open to its conclusion Hepworth (Cookson Homes)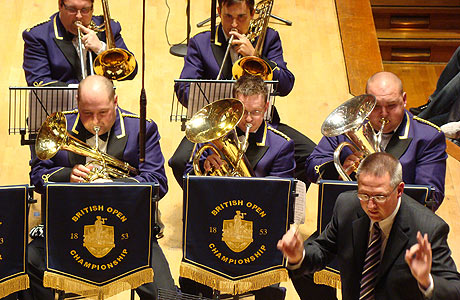 "fine quality stuff" from Brighouse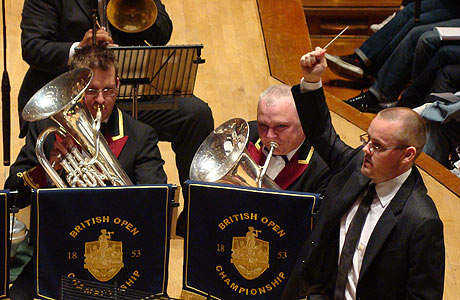 Kirkintilloch conducted by Selmer Simonsen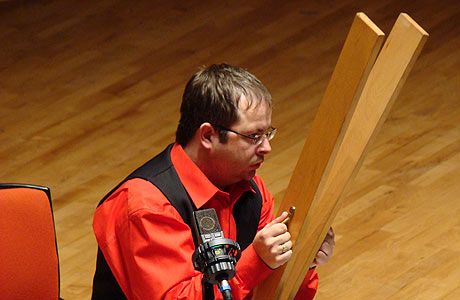 Flowers percussion adds colour to the 'Moto Perpetuo'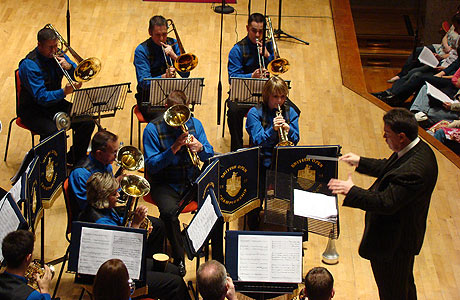 Scottish Co-op with Andrew Duncan play at number 13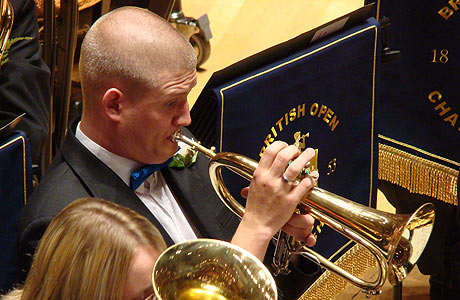 One of the key flugel moments in the piece - Carlton Main Frickley Colliery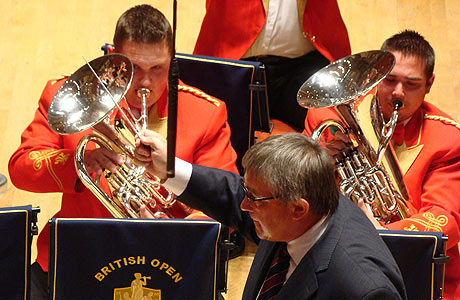 "macbre, wit and style" from Cory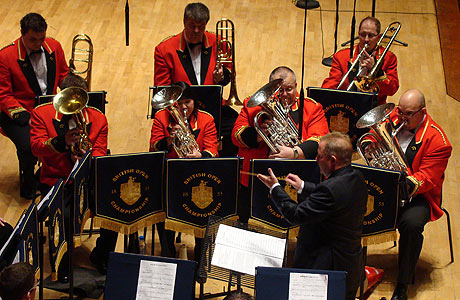 Fodens Richardson and Garry Cutt deliver in style

A Scottish challenge being mounted by Whitburn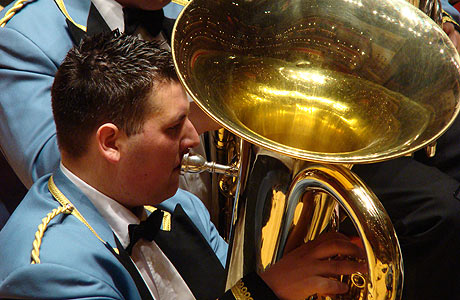 Draw number eight - Fairey Band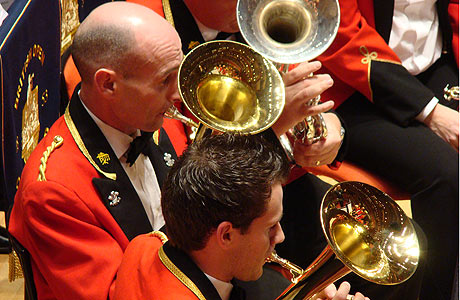 Edward Gregson's test piece addressed by the BTM horn section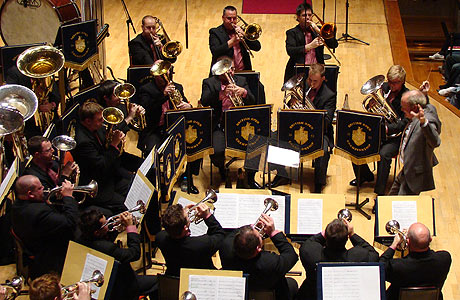 "It's tour de force stuff to right to an immense end" - Grimethorpe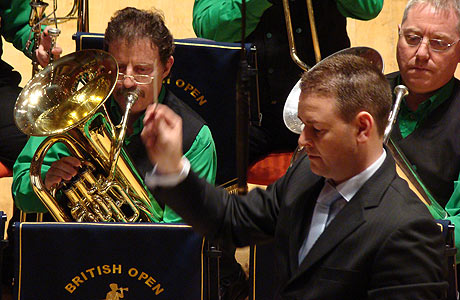 Morgan Griffiths at the helm with YBS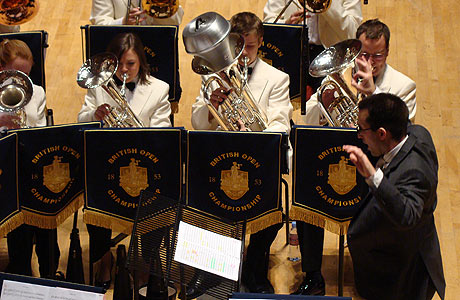 Leyland with Jason Katsikaris carry the Open forward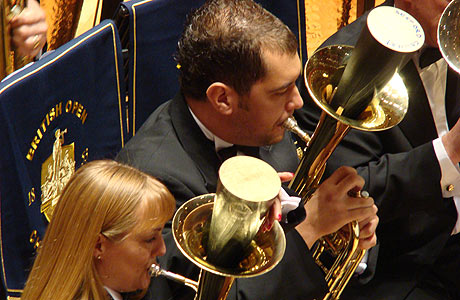 Rococo Variations from Desford playing at draw number 3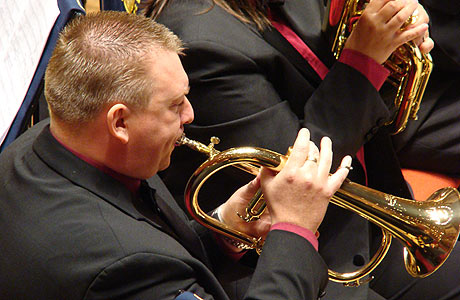 Tim Hammond flugel player with Rothwell Temperence plays at number 2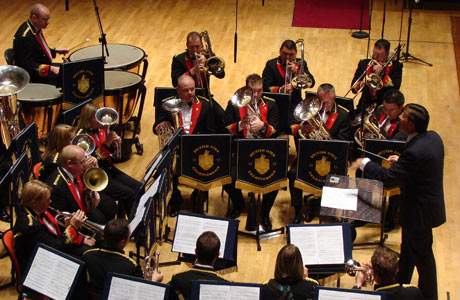 Black Dyke give the premiere contest performance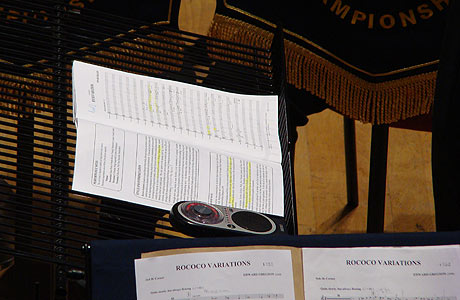 On the pulse in readiness with Rococo Variations by Edward Gregson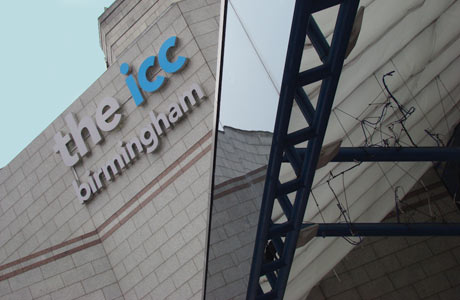 Symphony Hall
4barsrest Classifieds
Poulton-le-Fylde
The Poulton Band (1st Section near Blackpool),has vacancies for a bass trombone & kit percussionist. Our friendly band of...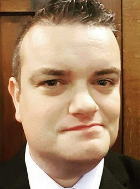 Neil Samuel

Conductor