2008 Pontins Championship - Harry & Margaret Mortimer Championship:Introduction & Prediction
21-Oct-2008
Can Powerfuel Hatfield repel the challengers on Sunday, or will there be a new name engraved on the Pontins Trophy this year after a trip through the beautiful Cloudcatcher Fells?


---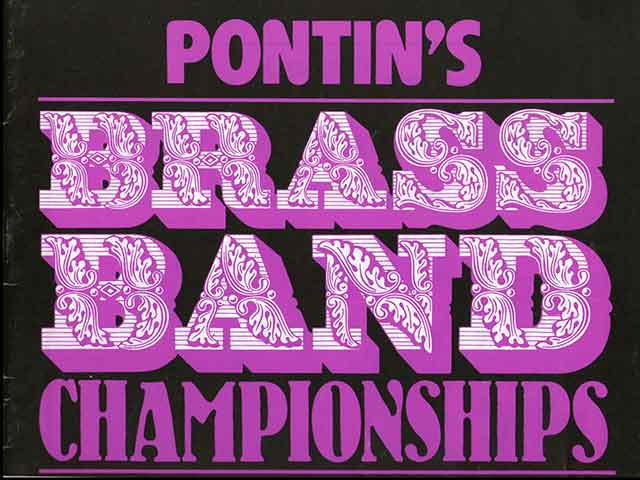 Harry and Margaret Mortimer Championship
Sunday 26th October

Test piece: Cloudcatcher Fells - John McCabe
Adjudicators: David Read & Derek Broadbent
First Prize: £2,500
Second Prize: £1,300
Third Prize: £700
Fourth Prize: £450

Special Award to youngest player, plus Soloist Award
---
After the splendour of the neo classical cake tin of the Royal Albert Hall, it's back to the more mundane surroundings of the Fun Factory Ballroom in Prestatyn.
No laughing matter

It's no laughing matter though for the 18 bands here, and despite the name, it's a serious business winning a top section national title and a £2,500 top prize – which incidentally is £500 more than Black Dyke picked up in London.

The hall itself is as acoustically dead as a dodo, but that is a pretty good thing as it doesn't half sort the bands out. The detail, balance, clarity and intonation on a piece that demands it in spades are laid out for all to hear. It will have to be a good performance to win, and an even better one to do musical justice to a truly great piece of brass writing.
Dichotomy

That's the bit of the dichotomy this weekend. Putting in a performance to win is well within the capabilities of most of the contenders, but to really master the work in the process, quite another.

The highest ranked band is Tongwynlais at 36, the lowest are outside the top 200, and there are no contenders from either the British Open or London.
Fishburn is the only band to have competed at the English Nationals, although three did appear at the Grand Shield and others in the Senior Cup and Senior Trophy.
There could only be one real winner this weekend if these bands do not play to the very top of their form – the test piece.
Well matched field

It's a well matched field then, although one or two do perhaps travel with more than enough quality throughout the ranks to be confident of victory.

The defending champion, Powerfuel Hatfield Colliery return and as always will be well prepared. The Senior Trophy winners showed that they have the quality to be right in the mix once more come Sunday evening and with the vastly experienced Graham O'Connor at the helm there is a real possibility of the title remaining in their hands.

Spice

To add a little spice to the mix, the two bands that filled the podium places last year also return, with many people placing a few bob each way for another top three finish or better for Marsden (Ossett Brewery).
MD Glyn Williams is a man on the very top of his game at the moment and has continued to develop Marsden into a solid top section outfit. Twelve months ago they nearly won off the number 1 draw, although Hatfield beat them into third place at the Senior Trophy. Is revenge on the cards then?

Last year's third placed Sovereign Brass will be led by Major Peter Parkes once again, and with bucket loads of experience around the stand, if they up the form they showed when coming 12th at the Grand Shield then they should be in with a big shout.
Fancied outfit

The other fancied outfit comes in the shape of Bactiguard Wire Brass from the North West – a band very much on the upward slopes of contesting success under Paul Andrews.
Bactiguard come fresh from the Fleetwood contest where they won on this piece just a couple of weeks ago, so they could be coming to the boil very nicely indeed.

Top ranked band

The other Grand Shield contender is the top ranked Tongwynlais who have had a bit of an up and down season so far this year. Philip Harper takes the reins on this occasion and there is a justifiable sense of optimism in the camp that they can improve on last year's 5th place.
The Yorkshire duo of Lindley and Stocksbridge are solid contenders, with Lindley coming home in 11th place last year. Stocksbridge are former champions of course, but like Lindley they too have found life a little tougher during the 2008 season with 14th place in the Senior Cup.
Missed opportunities

Just a couple of years ago, Staffordshire came here looking to make it a hat trick of wins, but since then, not everything has gone to plan for a band that many thought was on the cusp of breaking into the premier league of top section banding.

2008 has been a year of missed opportunities and missed contests, so what shape they come here under Huw Thomas will be of interest.
Whipped into shape

Fellow Midlanders Derwent and Enderby haven't really set the contesting world on fire so far this season, both finishing up in the bottom three at the Regional Championships in March.

Derwent returned to form however in winning the top section at the recent Bolsover Contest, so Keith Leonard has whipped his troops into shape, whilst Enderby has been fairly quiet of late.
North East trip

Felling, Fishburn and RMT Easington Colliery all make the trip down from the North East. Fishburn is perhaps best equipped on paper to mount the strongest challenge, although they could only manage 13th place last year, but did show decent form at both the Senior Cup and English National.

Felling were a touch unlucky not to have made it to London at the Regional contest in Darlington so they may be a bit of a dark horse challenger if they can repeat that type of form again, whilst RMT Easington was slightly further off the mark at the Area but will be looking for a contest boost to add to their recent 'secret' windfall.

Interesting challenge

It is great to see the London & Southern Counties represented by Milton Keynes and Wantage and both pose an interesting challenge.
Milton Keynes meanwhile took the final podium place behind Redbridge and Aveley & Newham at Stevange, so there is form to call on, whilst Wantage has been making steady progress under the baton of Philip Bailey, who took Tredegar to the title here a few years back.

Locals

Finally, the other Welsh challengers of locals Northop and Wrexham, both solid and dependable outfits under experienced conductors, and Cwmaman Institute who continue to rebuild slowly but surely under the direction of Nigel Seaman.
Demanding hurdle

The test piece is a very demanding hurdle to overcome though for all the bands here – a true classic of the genre and one that won't be defeated lightly.
Any band that can capture the power of the natural beauty in the louder, more rhythmic movements and ally it to the almost mythical atmosphere of the slower sections will surely find its way towards the top of the prize list. It could be hard climb for some though.
4BR Prediction:
A couple of bands stand out as the main contenders to take Powerfuel Hatfield Colliery's crown and they are Marsden and Sovereign Brass.
Tongwynlais under Philip Harper should fancy their chances of featuring, as will the defending champion along with Bactiguard Wire Brass and Fishburn. Northop are our dark horse.
1. Marsden (Ossett Brewery)
2. Sovereign
3. Powerfuel Hatfield Colliery
4. Tongwynlais
5. Bactiguard Wire Brass
6. Fishburn
Dark Horse: Northop
4barsrest Classifieds
Shirebrook Miners Welfare Band
Musical Director position available following 2017 Midland Area contest.. First section band with a full and varied program o...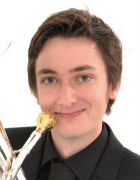 James McLeod
BMus (hons)
Euphonium Soloist, Teacher and Conductor