2008 Pontins Championship - Introduction
21-Oct-2008
It's a happy 35th birthday to Pontins this year, but the approach to middle age wont stop the partygoers from having a great time we are sure
---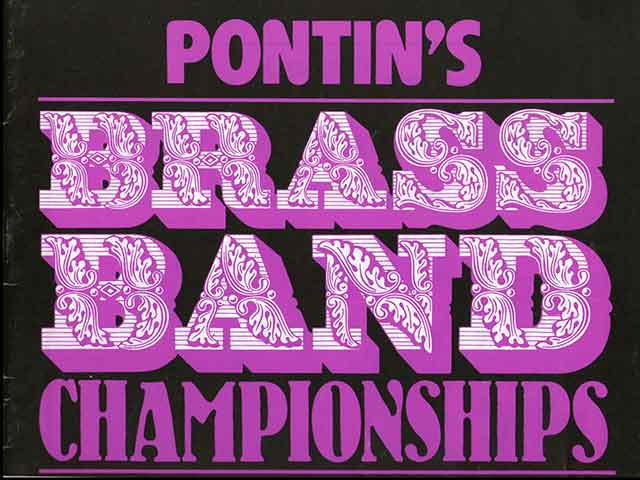 The brass band world can be a bit claustrophobic at the best of times, but at the moment, the quirks of the contesting calendar have meant that since mid September, banding folk have been seeing each other every couple of weeks at the Open, Harrogate, Royal Albert Hall, and now Pontins. No wonder the appetite for contesting has become a bit jaded of late.

Let your hair down

Still, Pontins does offer the chance to let your hair down and enjoy yourself, and this year the old contest celebrates its 35th anniversary – so that can be the excuse, if you needed one that is.

Whilst there are no lavish celebrations planned, it's a remarkable feat that a contest that started out as a bit of an afterthought, remains such an integral part of the banding calendar.

Hey day

The hey day of the contest may have passed (remember the qualifiers at Hemsby, Southport and Brean Sands), but even at the fag end of the first decade of the 21st century, it still has the ability to draw bands from all over the country to the North Wales outpost of Prestatyn – and in October too.

The simple recipe of family orientated fun (although not always with the Friday night cabaret), good prize money, a band friendly approach to the organisation and rules, and everything under the one roof has been one that has been imitated but rarely bettered.
The Pontins Holiday camp may need an extra lick of paint here and there, and the deep pile carpet a clean in the bar, but as a contest weekend it does its job and does it rather well.

Plenty to enjoy

This year there is plenty to enjoy once more, none more so than the return of the British Army Band. They will be performing a concert on the Saturday evening and are not to be missed. The organisers are hoping that the band can play on the Sunday as well but due to times constraints of players returning to their army duties this is still being looked at.

Despite the current economic climate, around 80 bands will make the journey to Prestatyn this year. Many will stay on camp, whilst there is always an encouraging number of 'day trippers' too – some having to make a pretty arduous bus journey across the North Wales coast to get here.
Good news

The good news for the organisers is that the list of late withdrawals has been kept to a minimum. Having a pre draw has been an excellent idea, but there have been more than a few occasions when it has bee used as a pretty tame excuse by bands drawn early to throw in the towel before the day.

Perhaps a slightly amended version to mirror what happens at the Masters for instance may work better in future.

Fine selection

This year Musical Advisor James Scott has come up trumps with a fine selection of test pieces, ranging from John McCabe's 'Cloudcatcher Fells' in the Harry and Margaret Mortimer Championship through a pair of tasteful 'Sinfonietta's' from Eric Ball and Joseph Horowitz, a colourful 'Royal Mile Suite' from Alan Fernie and the eagerly awaited 'An Elgar Portrait' from the pen of Dan Price.
As always with Mr Scott there is an eye to the audience as well as the players, and these accessible works have more than enough about them to keep everyone happy.
Liberal

As always with Pontins, the liberal registration rules allow for the odd 'star' player to don a different uniform of choice so that they can help out fellow bands. Unfortunately there will be one or two occasions when the 'help' breaks the spirit rather than the letter of the law, but that's contesting for you.

The Harry and Margaret Mortimer Championship still retains importance even though it doesn't attract the very top ranked bands, but the prize money is more than healthy (and all bands get mileage allowances) and unlike many other contests, there is usually a healthy audience (in numbers, although not perhaps physical shape after some late nights here) to listen to the rival bands do battle.

It should all make for another enjoyable weekend of contesting, as there are plenty of well matched bands in each of the five sections.

As always 4BR will be there on both days and will try and post our thoughts up as soon as we can – weather and celebratory 35th anniversary alcohol intake permitting.
4barsrest Classifieds
Milton Keynes Brass
MK Brass would be pleased to welcome a front row cornet player to join us. Rehearsals are on Tuesday evenings in Loughton, MK...
Unibrass 2017
Date: 18-Feb-2017
Venue: King's Rd, Harrogate HG1 5LA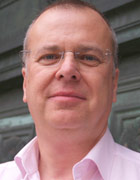 Nigel Seaman
ARMCM ARNCM
Conductor, band trainer, teacher and adjudicator