2009 New Zealand Championships - Gallery
19-Apr-2009
Snapshots from the 2009 New Zealand Championships.
---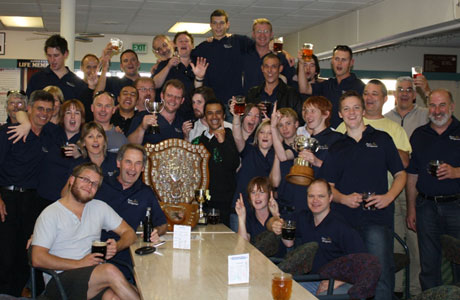 B Grade Champions - Wanganui Brass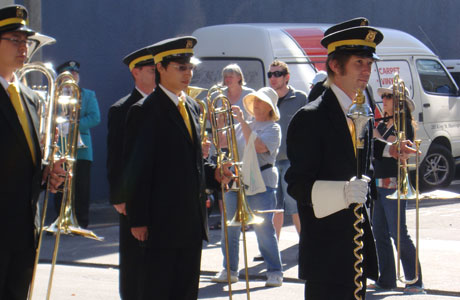 Fraser Bremner takes his Drum Major role seriously leading Pelorus Wellington Brass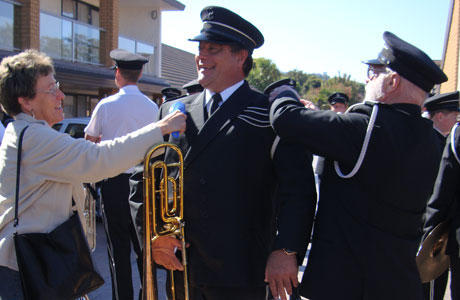 Aussie Rick Casagrande needs all the help he can get marching for Marlborough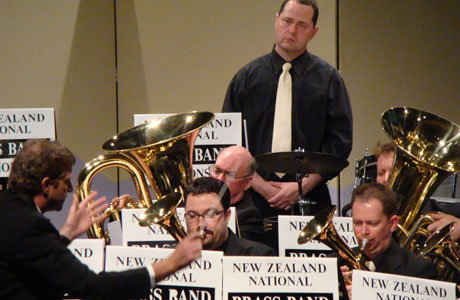 Howard Taylor was guest MD for Dalewool Auckland Brass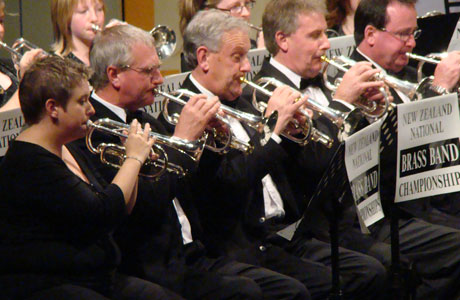 Ascot Park Hotel Brass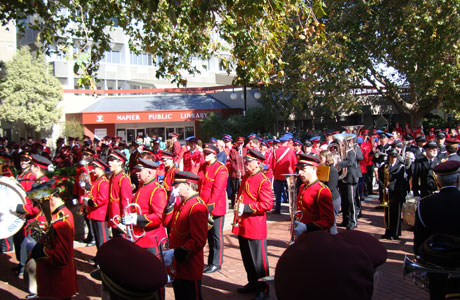 Excitment builds at the marching assembly point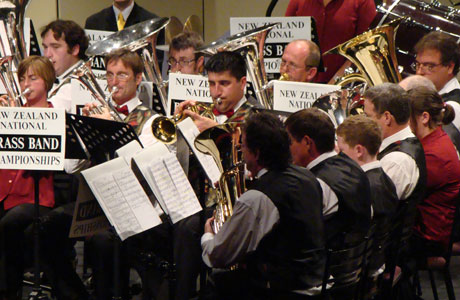 Marlborough District Brass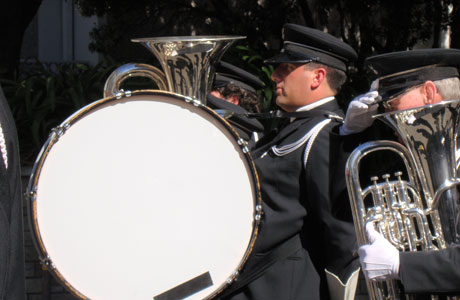 The role all flugel champs aspire to - Bass Drummer on the Street March (Tyme Marsters)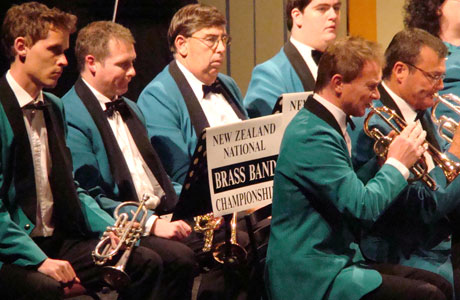 Martin Britt from the UK guests for North Shore on Soprano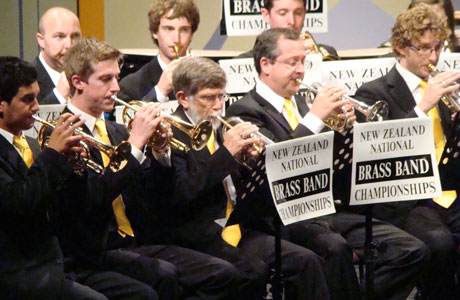 Pelorus Trust Wellington Brass - including 4 of the Bremner family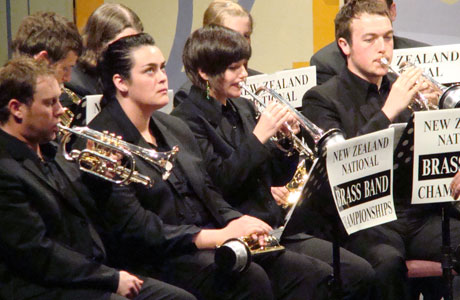 4BR Best Section - Cornet Section of St Kilda Brass which included Brighouse Principal Stephen Wilkinson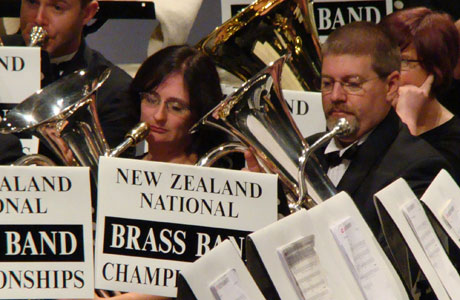 Best Soloist Ashley Gittins from Brisbane plays for The "Trusts" Waitakere Brass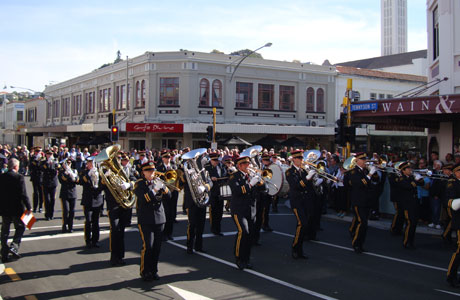 Woolston Brass - Champions on stage and on foot
4barsrest Classifieds
Thoresby Colliery Band
First Class Percussionist required for this progressing Championship Section based in Clumber Park in North Nottinghamshire. ...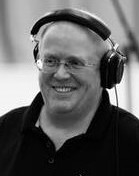 Sandy Smith

Conductor, teacher, adjudicator and arranger