2009 Lower Section National Finals - Postcard from Harrogate
30-Sep-2009
There were plenty of surprises in store in Harrogate on the weekend - the place is starting to get exciting...
---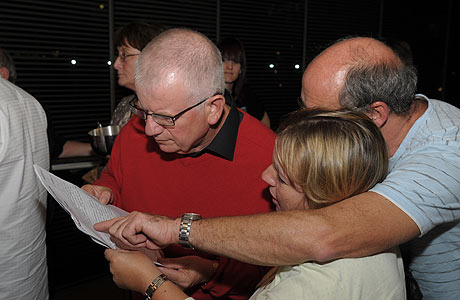 Looking for the odd surprise?
Picture: Rob Fletcher

Who would have thought the Lower Sections National Finals could full of so many surprises?
For any band trying to get to Harrogate from south of Birmingham on Friday night it was perhaps no surprise that the M5 was clogged like a Glasgow welder's arteries, but is still amazes you just how many people manage to crash cars in such spectacular ways on a straight road.
Misfire

Saying that – perhaps tenor horn star Owen Farr may not want to experience the type of surprise he had when he ploughed over a junction courtesy of a misfiring 'sat nav' instruction.
Owen was making his way to replace the stricken David Childs, who had to endure a nasty surprise himself on landing in the UK following his recent trip to Hawaii – a kidney infection that resulted in him being laid up in a Hull hospital on an intravenous drip.
Who said there is a glamour life in banding eh?
Thankfully both are on the road to recovery, with Owen nicking a lift back to Wales with the triumphant Tongwynlais Band on Sunday night.
A few surprises

The contesting weekend also threw up a few surprises too.
First there was the weirdness in three of the four sections as a Welsh band drew number 1 out of the bag, whilst after all the recent debate about adjudicator's powers of recall, three of the winning performances came from bands drawn first and two drawn third!
There was also a pleasant surprise in the number of people actually coming into the hall to listen to the contests too – ticket sales were surely up this year, and although it will perhaps never be sold out, rather like Peter Mandelson and the Labour Party, people are getting to love a former hated empty vessel.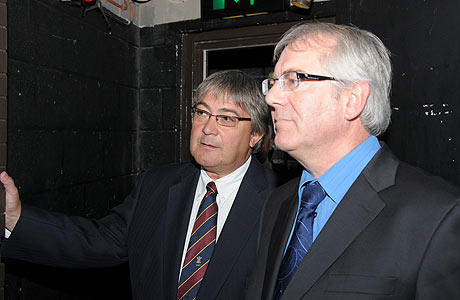 Waiting in the wings: Bob Childs and Ray Farr wait their turn to perform
Picture: Rob Fletcher

Credit

Much of the credit must go to Kapitol Promotions, who have taken on board criticisms from various sources over the past years and have acted upon them.
The two days are slick and professionally run, with the backroom teams getting bands on and off stage with the minimum of fuss, open access for the press, the results made available quickly, and the presentation ceremony short and sweet.
The award of 'Best Instrumentalists' prizes in all sections is a nice touch, but perhaps could benefit from being taken away from the judges and given to a panel in the hall itself.
An additional 'Audience Favourite Award', given that there are so many young players giving it their all, may be an idea too. The brilliantly enthusiastic timp player from North Skelton or the trio of percussionists from Lostock Hall would have certainly been favourites there in the Third Section for instance.
Sympathetic

There was also the way the organisers sympathetically handled the appearance of Goff Richards, confined to a wheelchair, but thoroughly enjoying all the bands playing his test piece in the Third Section.
The only minor grip came with the official programme – worth the money but like some of the bands performances in the First Section – produced with a high error count.
The choice of test pieces was very good too – gauged this year with an appreciation of the actual, not the perceived, standards on the finalists.
'Alta Vista' stretched the Fourth Section bands, but much of their travails were down to poor conducting rather than players finding the parts too hard to play. The Second and Third Sections were enjoyable, competitive and encouraging.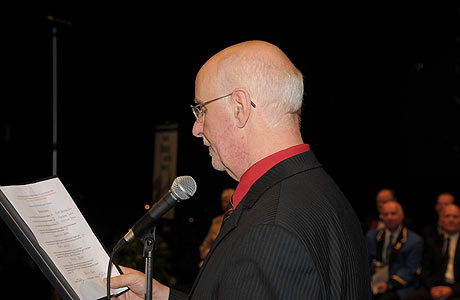 No surprises from Peter Bates?
Picture: Rob Fletcher

Problems remain

Problems remain with the First Section though – but that is something that needs to be sorted out at Regional level rather than here. 'Triumphant Rhapsody' shouldn't have caused so many problems for bands with supposedly realistic championship credentials, but it did (the winners apart).
Throughout the two days Peter Bates was on fine form as compere – allowing himself just the one moment of showmanship that nearly got him a kick up the backside from Peggy Tomlinson, but he does engage with the audience and does a difficult job very well, especially in bringing a touch of fevered atmosphere to the results.
The judges

As for the judges?
No real complaints we feel from the bands or the MDs with their choices and what they got in their written remarks.
David Horsfield and Bob Childs spoke with clarity at the end of the Fourth and Third Sections, although you can't help feeling that Ray Farr got his knickers in a bit of a twist with his Maurice Ravel misquote about 'all interpreters are slaves' at the end of the Second Section – it ended up sounding like Ronaldo's misplaced rant about his perceived slave wages at Man United last year. It was a touch odd.
Roy Roe's rather rambling remarks at the end of the First Section helped no one though. Telling people about your own successes as a player nearly 50 years ago isn't what they want to hear, and although the points he subsequently made proved to be telling when the results were announced, it was an opportunity lost to illuminate the adjudication process.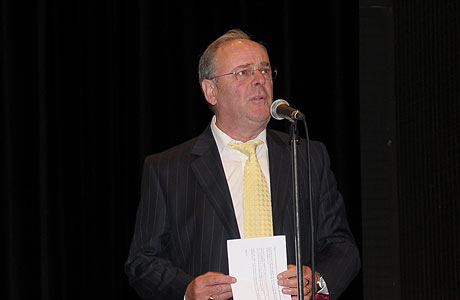 Making a point: Phil Morris of Kapitol Promotions
Picture: Rob Fletcher

Talk at length

It was good though to be able to talk at length on current issues with some other notable judges over the two days.
David Read was a welcome guest to the assorted ranks of the banding vultures of the media, perched high on our branches in the hall (and he got five out of the top six in the one section too!). Brian Buckley, Roy Newsome, Alan Hope and Colin Hardy also joined for a natter.
There was humorous debate and opinions shared on performances and judging criteria, and we were even told off by one irate supporter for talking too loudly at one point!
Old bloke

It was also good to see the bands enjoy themselves – although the Ynyshir Band won't have enjoyed having to wait for an old bloke to finish his backward roll down the stairs of the hall before they could start playing off the number 1 draw in the Third Section.
Others certainly did enjoy though – with young trombone star Peter Moore on percussion with Dobcross Silver - and almost unrecognisable from his famous BBC win last year – he's grown about two foot.
Affections

All that was left for 4BR was to sit back and enjoy the weekend – not helped by a truly awful Indian curry on the Saturday night in Bradford (£34.00 for five people including drinks – so that told you everything), but enhanced by a growing feeling that Harrogate is now beginning to grow in everyone's affections.
Told you the weekend was full of surprises.
Iwan Fox
4barsrest Classifieds
Coleshill Town Band
Coleshill Town Band (4th section) are looking for an enthusiastic conductor to continue the development of this friendly, suc...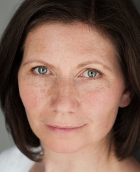 Sarah Groarke-Booth
BA (Hons) MA
Conductor, Adjudicator, Compere, Actor