2009 Scottish Open Youth Championships - Preview
25-Nov-2009
If you want to enjoy a great day out of brass playing then make sure you don't miss the Scottish Youth Championships. And, you will be doing your bit to save the banding world too...
---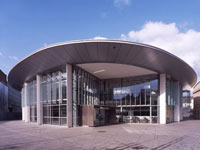 Given the historical reputation of all things innovative and inventive north of the border, it should come as little surprise that the Scots are leading the way when it comes to securing the future of their banding movement.
Seeds sown

Amazingly, the seeds were sown just a couple of years ago with the decision to employ a Development Officer with an ambitious remit that really amounted to saving the Scottish brass band world.
With a mix of skill, enthusiasm and even a touch of sheer bloody mindedness, those seeds were sown far and wide, and now, the green shoots of Scottish banding recovery are sprouting up all over the country – from Fife to Dundee, Hawick to Carnoustie.
As ever with the nurturing process a few weaker saplings are in need of an extra bit of care and attention (a few bands that were on parade last year haven't quite made it back this time around), but the overall process grows in strength year on year – and those in need of help have not been forgotten either.
Knee high to a kilt

The result this year at the Scottish Youth Championships at Perth Concert Hall is 26 youth ensembles – from the knee high to a kilt brigade in the Novice Section to the imposing lads and lasses of the Premier Section, who don't just frighten you with their hairstyles and emerging facial topiary, but also with the stunning standard of their playing.
The format of the day is well planned, so that it all starts off with the Novice Section on the stroke of 10.00am and ends with the Premier Section at around 6.00pm.
It's noisy, vibrant, exciting and ultimately immensely satisfying to sit back and enjoy young performers playing music they revel in (no worthless test pieces in any section).
Clever composers

The Scots are blessed with clever composers and arrangers like Alan Fernie and Jock MacKenzie amongst others who write brilliant pieces that get the players feet tapping and the brains working feverishly, whilst the army of conductors rarely pick music that places unwarranted demands on the players themselves.
The Gold, Silver and Bronze Awards are not given out like confetti either, but are earned the hard way. The adjudicators also give constructive adjudications on what they see as well as hear – so that the conductors and the players can take on board what work they have to do to keep improving. It's not the tap on the head 'aren't we all wonderful' approach.
Great news

The great news is that this year there are no less than 12 bands in the Novice Section –up by 5 from last year. Just sit back and enjoy them all.
The important Development Section follows, where that raw talent has been moulded and shaped into hopefully long term playing skills. Here 7 bands will take part (up 2).
The more serious stuff starts later in the afternoon where the Senior Section will showcase bands where the potential is being realised in full (4 bands this year, down 2) and finally the Premier Section, where three excellent larger scale bands display mature brass playing that belies the performers years.
As a day of highly enjoyable brass band music making it is great. As an advert for what is good about brass banding, even better. As a blueprint for others to follow – it should be written on tablets of stone and the message preached from high to all corners of the UK.
Iwan Fox

Scottish Youth Championships:
Sunday, November 29th
Novice Section:
Starts: 10.00am
Abbey Brass Jedforest (Cameron Mabon)
Coalburn Bronze (Jayne Brownlie)
Dundee Schools Junior Band (Gordon Evans MBE)
Dunfermline Youth (Danny Harrison)
Fife Youth: Next Generation (Charlie Farren)
Hawick Saxhorn Youth (Rob Hume)
Kingdom Brass Youth (Anne Crookston)
Kirkintilloch Youth Band (Lynda Nicholson)
Loanhead Brass Rootlets (Alan Fernie)
Newtongrange Junior Band (Alan Fernie)
Perth & Kinross Juniors (E P Stewart)
St. David's Budding Brass (John A Dickson)

Development Section:
Starts: Approx. 1.10pm
Arbroath Instrumental Youth (Ann Ness)
Buckhaven Brass Beginnings (Gordon Evans MBE)
Inverclyde Schools Brass Band (Andrew Digger)
Loanhead Brass Roots (Alan Fernie)
Perth & Kinross Senior Band (Robert McDonald)
Perthshire Youth (George Annan)
St. Ronan's Future (David Robb)

Senior Section:
Starts: Approx. 4.30pm
Cumnock Academy Brass Band (Craig Anderson)
East Lothian Schools (Charlie Farren)
Fife Youth: Next Generation (Mark Bousie)
Scottish Borders Youth Band (Alan Fernie)

Premier Section:
Starts: Approx 6.10pm
Carnoustie & District Youth (Michael Robertson)
Dalmellington Junior Band (Ian Taylor)
West Lothian Schools (Nigel Boddice MBE)
4barsrest Classifieds
Milton Keynes Brass
MK Brass would be pleased to welcome a front row cornet player to join us. Rehearsals are on Tuesday evenings in Loughton, MK...
Unibrass 2017
Date: 18-Feb-2017
Venue: King's Rd, Harrogate HG1 5LA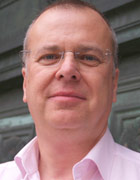 Nigel Seaman
ARMCM ARNCM
Conductor, band trainer, teacher and adjudicator