2009 Welsh Regional Championship - Fourth Section - retrospective
18-Mar-2009
Forget the awards for the winners, they should have been handing out VCs for Valour in the Fourth Section...
---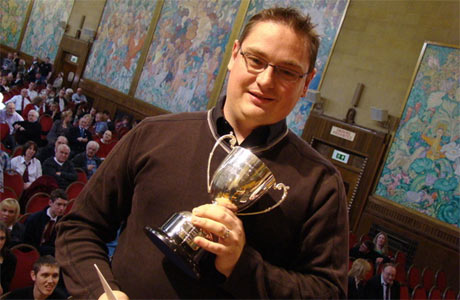 Pooler, Pooler! Pontypool returns to the finals for the first time in a decade in the Fourth Section

If this carries on much longer, then Wales won't have a Fourth Section contest to put on at Swansea.
At least two of the MDs we spoke to after the announcement of the results told 4BR that they would not consider returning back to the Brangwyn Hall if another piece like 'The Talisman' was picked again.
Soul destroying

"It's been soul destroying for the players", said one. "Six weeks working on a piece no one liked and we had no hope of playing well," the other said.
The faces of players (youngsters especially as they trooped off the stage) told the story in starkest terms – they looked thoroughly depressed by what they had just gone through.
Relieved

Meanwhile, the MDs had the look of men relieved that they didn't have to embarrass themselves or their bands by having to stop and start again, as more than one performance very nearly came to a shuddering halt.
That sense of relief was fairly obvious to the hardy souls in the hall too on the Sunday morning. As an aperitif for the main course to follow it was like being served month old Penclawdd cockles – it left a very bitter taste in the mouth. There is no blame attached to any of the competing bands here in the weekend on this one – the music chosen was awful.
Diplomatic

Even adjudicator Alan Hope acknowledged the difficulty of the work in his diplomatic remarks before the announcement of the results.
He praised each of the bands, saying three of the performance stood out – although his observation that the winners were 'very, very good' even raised an eyebrow on the winning band's representative as they collected the cup on stage.
VCs

What they should have been handing out was more VC's for Valour than was bagged by the 24th South Wales Borderers at Rourkes Drift.
To be fair Alan gave a robust and persuasive analysis of the work, but what he was saying was clearly what the bands here (with perhaps the exception of the winners) had no hope of achieving in their performances. These were bands that could do the basics and no more – bands in need of pieces that encourage rather than brow beat, modern works with vibrancy and life, technically challenging, but in no way destructive.
Having a soprano cornet try and come in on exposed top B's, or a solo trombone try play the same running part as a euphonium, or bass trom play semi quavers runs to pad out a bass line for the sake of it is a recipe for disenchantment. And there was plenty of that on display with players and supporters alike.
Proper degree

In the end it was Pontypool Brass conducted by Patrick O'Leary that deservedly took the honours with the one performance that came close to playing the work with a proper degree of competency.
With a number of experienced former top section players, and those with many years of solid banding under their belts it came as little surprise that the MD was able to play the opening with a sense of technical security, allow the soloists to express themselves in the middle section and up the tempo to camouflage discomfort in the third.
It was a really decent effort by all concerned – not quite 'very, very good', but still more than good enough to win with some degree of comfort.
Brave effort

Heading to Harrogate with them will Ebbw Vale who also produced a brave effort under Ceri Thomas that had its obvious strengths and weaknesses. One of those strengths was solo cornet player Paul Jones, who took the 'Best Instrumentalist' Award, whilst there were notable contributions from a very promising young euphonium player and a classy trombone.
Edged out

Not everything quite came off and some of the tuning in the middle movement was a little wayward, but on the day it perhaps just deserved to edge out the performance from Corus (Port Talbot) in third.
Colin Hogg has turned around the fortunes of the band in recent months and whilst they are still very much a work on progress, there were encouraging signs in this brave rendition that will have given them a great deal to work for the future – especially if they don't have to waste time on a piece like this.
There was plenty of confidence about their playing in each of the three sections, and although they tired to end it was a performance of merit.
Proud

Upper Rhondda could be really proud of their performance under Tom Davoren too.
This was vibrant, confident playing, especially from the youngsters in the band (the solo cornet and euph produced lovely warm tones), and whilst the problems and weaknesses were clearly defined in each of the movements, they battled through right to the end to emerge with a great deal of credit.
Bold and brave

So too Crwbin, who were bold, brave and at times blinking miles out of tune, but battled through with some cracking playing from the solo cornet and trombone in the second section and a super effort form the flugel in the third.
They really did give it their all and looked exhausted when they trooped off stage to sympathetic, but a whole hearted round of applause from the audience. Those medals should have been waiting for them with their registration cards at the stage door.
Triumph of spirit

Ystradgynlais rounded off the contest with a performance that may not have been a musical triumph, but which was certainly a triumph of spirit, determination, bravery and a great deal of good humour and excellent conducting.
The MD kept encouraging, smiling, nodding and winking from the word go, even when it was clear things were going more than a little awry, and whilst musically it teetered on the brink on more than one occasion, that excellent direction meant that the players regrouped, recharged and refocused right through to the last chord.
Never has a band deserved so much applause (although the MD did milk it with good humour at the end!) and never has a band deserved for the Music Panel to give it a piece next year it can enjoy playing here
Curious case

That just the rather curious case of Newport Borough in last place, who produced a fair old effort off the number 1 spot that for most listeners (4BR included) should surely have come perhaps 4th or even 3rd.
Why it didn't was bit of a mystery, for despite the obvious tuning problems there was a great deal to admire in the solo playing and the ensemble work. It wasn't a great performance by any means, but Alun Hathaway will have been more puzzled at this result than at any time in his career (and he has played at the very top level).
Wales needs a strong Fourth Section more than most, but despite the fantastic efforts of all those involved from all the bands on the day, the outlook will be bleak if they are faced next year with a piece such as this to play.
Iwan Fox
4barsrest Classifieds
Coleshill Town Band
Coleshill Town Band are currently looking to recruit experienced players to further strengthen our senior band. All instrumen...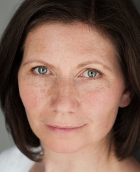 Sarah Groarke-Booth
BA (Hons) MA
Conductor, Adjudicator, Compere, Actor