2010 Action Research Entertainment Contest - Preview & Prediction
10-Feb-2010
It's Valentine's Day in Blackpool on Sunday, but which youth band will leave the Winter Gardens blowing victory kisses to their supporters and fans?
---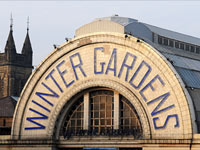 On the most romantic day of the year, all eyes (if not hearts) will be on Blackpool's Winter Gardens for the annual Action Medical Research Youth Entertainment Championships of Great Britain.

Silver Jubilee year

With support from Blackpool Council, the weekend is also a cause for celebration as the contest reaches its 25th anniversary. There may not be cards, chocolates or even a bunch of flowers from the nearest petrol station, but 25 years is some effort that deserves at least a peck on the cheek of the organisers.

Over the years the contest has had its ups and downs, but there is little doubt that literally thousands of young players have enjoyed the Action Research experience.

This year though sees a rather limited entry list, with just nine participants making the journey to the Lancashire resort. Around 14 bands have competed here in recent seasons, so it does rather depend on whether your glass is half empty or half full as to the reason for the lower numbers this time around.

Reality check

Whilst youth bands do not compete as much as their senior counterparts, attending any event incurs costs, and with the economic climate as it is, even a trip to Blackpool puts a huge dent in the finances.

In addition, for some bands, losing players at the start of the academic year means that the continuing process of rebuilding can sometimes take longer than expected.

Putting a programme together for this event takes an awful lot of thought and planning (the standard is invariably high and inventive) so on occasions the balance between maintaining playing standards, against getting a band ready to compete for prizes here sometimes leads to hard decisions.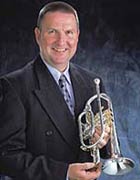 Talking Points

The contest does produce a number of talking points each year – notably over its method of adjudication. It remains for some observers rather cumbersome and inflexible – from the awarding of points to the 'one in/one out' of the box arrangement for the two judges.

The event has a reputation for accepting the need to move forward, but innovation and inventiveness are not just the fashionable buzzwords for elite bands and elite contests.

Nine of the best

This year nine high quality outfits compete in the Winter Garden's Ballroom, where they are sure to produce a feast of top class entertainment that at times takes the breath away.

Over the past few years we have had fire-eaters to people being sawn in half – and all done, as Kenny Everett used to say – in the best possible taste. With it being Valentine's Day, there will be short odds perhaps on the odd love theme appearing.

Well organised

The whole day is excellently organised by Gary Walczak and his army of helpers, with monies raised going towards the sponsor's charitable cause. One example of good thinking has been to help bands overcoming potential travelling problems: the first three bands are notified in advance of their draw number with the remaining contenders having an open draw.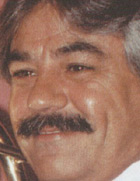 Brass in Concert invite

Once again the winners will receive an invite to appear in concert at the Brass in Concert weekend in November, and if Youth Brass 2000's efforts from last year are anything to go by, the scouts will out from some of those competitors looking to pick up tips for their own efforts too.

The adjudicator's this year are the experienced pair of Alan Morrison and Stan Lippeatt (right) – both acknowledged as innovative thinkers in the entertainment field.

Alan will judge the music element in the box, whilst Stan will sit in the open and judge the entertainment side. Both are straight talkers too – so bands and MDs should be prepared to take the plaudits as well as the well placed bit of criticism too.

A pre-results percussion feature is lined up and whilst it can be entertaining when done well, it is hoped it doesn't go on too long. After a wonderful day of entertainment you can sometimes have too much of a good thing.
---

The contenders

The defending champions Youth Brass 2000 and Chris Jeans return no doubt intent on making sure they return home with the title safely in their hands once again.

They've set the bar very high for others to emulate of late (as seen and heard with their slick performance at Butlins earlier this year), so they should be the band to beat.

Meanwhile, Elland Silver under Samantha Harrison make the journey over the Pennines looking to go one better than last year, when they came runner up. The MD has coerced some fine performances out of her troops in recent times and there are some very talented individuals amongst the ranks.

Two other challengers with lengthy journeys are Enderby from the Midlands and Houghton from the North East.

Enderby went to Butlins and produced a well balanced programmed that saw them earn a very encouraging 3rd place, whilst 4BR hasn't seen Houghton in action since this contest a year ago. If their 5th place then was anything to go by, they should be a band to watch out for once again.

For Sellers International Youth, it's all about new beginnings, and the Advanced Section National Youth Champions now have Black Dyke's Alex Kerwin at the helm.

It's a case and wait and see what the Huddersfield based outfit produce on Sunday as their previous challenges for the title have seen them deliver very innovative programmes.

North West contenders
That just leaves a North West contingent of Poynton Youth, Rochdale Borough Youth, Stockport Schools and Wardle High School.

Poynton was very impressive at the Tameside Youth Festival late last year where they came 3rd overall, and they've got some fine players in their ranks. They are also a band that is certainly not frightened of going all out for something a little different too.

Rochdale and Eric Landon will have dusted themselves down after just failing to make it a nap hand of victories last year, and if previous performances are anything to go by, they should be well worth the entrance fee alone as they can always be relied on to entertain royally.

Stockport Schools and Phil Pavey came away a year ago with the award for the band with the most potential, and since then their Intermediate outfit competed at the National Youth Championships in Manchester.

As they showed at the Tameside Youth contest, that potential is being realised in full now, so make sure you book your seat for their performance.

Finally, Wardle with Lee Rigg at the helm. They make one of the shorter journeys to the contest, but will want to be able to make a quick dash home to start their celebrations if they can produce another fine performance like the pop inspired programme of last year.

Individual prizes

Whilst there is the main title to be won, there is a feast of individual titles up for grabs, and that means that lots of bands and lots of players can bag a trophy or two for their fine efforts.

Ticket details

The start time for the contest is 10.30 with the doors opening at 10.00am. The ticket prices are the same as last year: Adults £7:00, Children £4:00 and a family ticket @ £20:00 for 2 adults and up to 3 children.

4BR will be present on the day in Blackpool and will bring you our usual post-contest coverage.

4BR Prediction:

Predicting a winner here is never easy. Youth Brass 2000 will take some beating if recent form is anything to go by, but Rochdale for one will be determined to regain the title they won for four years in a row until last year.

Elland has bags of potential whilst Sellers International have begun a new era under the direction of Black Dyke's Alex Kerwin and will be looking to start their new era with a trophy or two. Our dark horse is that potential prize winner Poynton.

1. Youth Brass 2000
2. Rochdale
3. Elland
4. Sellers International

Dark Horse: Poynton
4barsrest Classifieds
Coleshill Town Band
Coleshill Town Band are currently looking to recruit experienced players to further strengthen our senior band. All instrumen...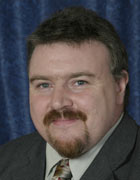 Alan Fernie
DRSAM, Dip.NCOS
Arranger, composer, adjudicator, conductor