2010 North West Regional Championship - Fourth Section: retrospective
19-Mar-2010
From last to first for Hazel Grove as Nigel Beasley's band take the Fourth Section homours at a boomy Spanish Hall.
---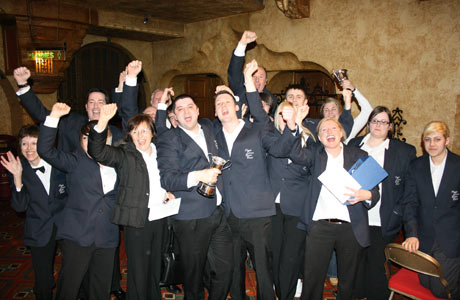 Guess what we've won! Hazel Grove celebrate
Picture: Steve Jack

The Fourth Section at Blackpool is invariably a contest to enjoy, and on Sunday it was made even more so by 23 bands giving of their best on Philip Sparke's 'Saint Saens Variations'.

A few disgruntled

The 'boomy' acoustic of the Spanish Hall did cause problems for a number of contenders however, and whilst there were more than a few disgruntled players in the bars after the announcement of the results, they could have little cause for complaint as many of them were either unwilling or unable to adjust their volume to suit the environment they were playing in.

It is a difficult ask for bands at this level to quickly adjust their playing when faced with such obvious problems, but the vast majority of these bands have played here on more than one occasions in the past so they should have known what they could expect.

Robust

That said, Steve Pritchard Jones did seem to penalise those bands that brought a more robust approach to the work, despite a number delivering compact and clean performances.

If you get the basic right at this level then you would expect to come close to the prizes when the results are announced, but quite a few bands will have been left scratching their heads somewhat when they finally found out their fates.

Capricious nature

The eventual winners were Hazel Grove, conducted by Nigel Beasley, who know all too well about the capricious nature of this contest after coming rank last 12 months ago with a performance that for many was worthy of a qualification place at least.

They then will have plenty of sympathy for some of their rivals, even if they won't spill too many tears.

Theirs was a well crafted account that crucially had balance and warmth to the tonality of the band and a control over the dynamics that although robust at times, never threatened to peel to paint off the castle ramparts above their heads.

It was a clear winner in most people's book and was confirmed as such by the adjudicator in his remarks.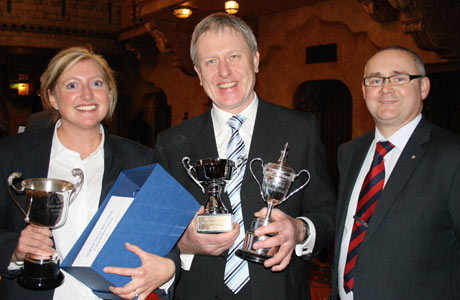 Weighed down with silverware: Nigel Beasley picks up the cups
Picture: Steve Jack

Joining them

Joining them at Harrogate will be Besses Boys, who delivered a colourful and exciting account under James Holt to come second, whilst Farnworth & Walkden just pipping the fancied Nelson Brass to take the final berth at the International Conference Centre in September.

The remaining top six places saw Boarshurst Silver deliver an excitable account under David Ashworth to come 5th, whilst Dobcross Youth just tired as they came into the final section to end in 6th after a performance that was full of youthful vitality under the encouragement of MD James Garlick, who smiled his way through from start to finish.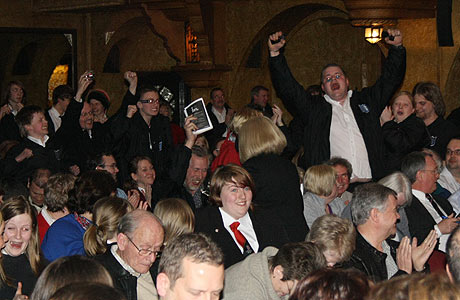 Boys spirit: Besses Boys gain their place at Harrogate
Picture: Steve Jack

Plenty of plus points

Behind the top six the performances varies (as they do at this level), with plenty of plus points from bands who certainly enjoyed the music.

Enthusiasm and ambition sometimes got the better of a number of contenders however, with some strange choices of tempo, especially in the final section seeing a number almost fall over themselves in an excitable rush to get to the finish.

Enjoyable

Still, plenty to enjoy from the likes of Rivington, Darwen, Golborne and Littleborough, through to Parr, Tarleton, Coppull and Pilling, with a number producing performances that in a friendlier acoustic could have made a mark much higher up the results table.

Thereafter it got progressively hit and miss, but there was still plenty to enjoy as the bands tried bravely to capture that sense of joyfulness, especially towards the end that brings the work to a close.

Overall though, a long old contest to enjoy in a venue that doesn't really suit the bands here.

There were a few capricious results and a couple of bands had a stroke of serendipity at their final placing.

However, as Hazel Grove found out this year, all that can change in 12 months time.

John James
4barsrest Classifieds
Thoresby Colliery Band
First Class Percussionist required for this progressing Championship Section based in Clumber Park in North Nottinghamshire. ...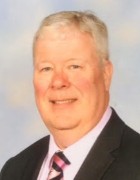 Simon Gresswell

Conductor, adjudicator, tutor, tuba specialist