2010 London & Southern Counties Regional Championship - First Section: retrospective
25-Mar-2010
Everyone was in need of a break in the First Section as Friary Guildford set an early marker that few others had any hope of matching.
---
The announcement by the compere may have been tongue in cheek, but he wasn't far wrong.

At the halfway point of the First Section he informed the audience that the contest was having an interval for the benefit of the adjudicator: 'We are having a short break to resuscitate Brian', he said without the merest hint of irony.

The adjudicator in question was the vastly experienced C Brian Buckley, and by heck was he in need of a break – to safeguard his musical sanity more than anything else.

Pensioner

Gustav Holst's 'A Moorside Suite' may well be 80 odd years old, but it created mayhem here. For most competitors, it was like being beaten to a pulp by a pensioner in a post office queue.

With the exception of the top four bands, the rest of the competitors got nowhere near mastering it, with a remarkable number having only themselves to blame – from badly chosen tempos and awful tuning, to plain and simple basic wrong notes. Nerves can be excused to a point, but getting lost in the 'Nocturne'?

Inept

Well over half the bands produced performances that were nowhere near true First Section standard – not helped by MDs whose approach to the score was at times mind bogglingly inept.

Brian's hopes of a contest to savour were briefly raised with Friary Guildford's admirably competent marker from the early number 3 draw: "A model performance', as he told 4BR.

Authority

Although not without error there was the stamp of authority about it, with an intelligent reading of the score by Chris King allowing for a jaunty 'Scherzo', free flowing 'Nocturne' (which featured a fine individual contribution from the prize winning solo cornet, Richard Straker) and bold 'March': A model performance of good musicianship and consistent execution in fact.

It was though eminently beatable, although by the time that Regent Brass took to the stage as the penultimate band of the contest, it had taken on an almost mythic status, with people talking about it in almost reverential tones.

What Friary Guildford did do well was all the things Brian Buckley was looking for: The discipline to play compound time with a measured consistency of approach, the ability to balance the end of the second movement so that the cornet chords were quieter than the trombones, secure solo lines, good internal balances and warmth to the tonality of the ensemble at the lowest dynamic levels.

Pretty basic stuff in fact, but pretty basic stuff that had to be pointed out to the bands and the MDs because for the most part, few managed to do them.

Schizophrenic

Why so many took an almost schizophrenic approach to the differing tempos was baffling: Time after time Brian endured a 'Scherzo' lacking any sense of playful jauntiness at crassly inappropriate speeds, followed by glacial 'Nocturne' that flowed with torpor, and a final 'March' that would have seen the Ghurkhas run off their feet.

For Regent Brass and Alan Duguid, a level headed approach to the tempos and a neat sense of style (with a well paced 'Scherzo', tranquil 'Nocturne' but slightly tired 'March') saw them take the second qualification place with ease, whilst the same could also be said of Egham who followed them on as the last band of the day.

They picked up the third Harrogate berth by performing well enough – no more, no less, helped by an MD how knew what his band could and couldn't do. It ensured that his reading of the score was one filled with good sense in regard to tempo and dynamic, so the 'Scherzo' wasn't too pacy, the 'Nocturne' flowed and the 'March' retained a touch of Edwardian pomposity.

Best reading

Until these bands rounded off the contest, it was Staines Brass who pushed Friary Guildford closest, with the best reading of the score of the contest coming from Melvin White.

It was just let down by some nasty errors in the 'Nocturne' and the start of the 'March' that sent a shudder through the band. However, like those who finished above them, it was a performance that put the music first, conducting hubris a very distant second.

Brian Buckley later stated that the only real difficulty he had on the day was deciding who would come 3rd and 4th – and so Egham's greater security just saw them pip Staines.

Mediocrity

The bands thereafter fell into an order of progressive mediocrity.

Ipswich & Norwich Co-op had their moments after a fine opening, but a 'Nocturne' that was so slow that it questioned Einstein's theory of relativity and a 'March' that would have taxed Paula Ratcliffe, killed them off.

Haverhill's hit and miss effort was too sloppy to have really had any chance of finishing higher than 6th (with a bass drum entry to close that almost ruptured your spleen), whilst Soham Comrades rang up the white flag rather than the red in places, in a performance that held promise but little else.

Yiewsley and West Drayton can perhaps count themselves a touch unlucky that their inconsistent effort didn't manage to finish a touch higher than 8th (although the solo cornet was a bit of a show off with his fine Philip McCann 'Contest Music' impression on the pause in the 'Nocturne'.)

Poor tuning

Meanwhile, Horsham Borough will surely know that poor tuning cost them any chance of a higher finish, despite some neat moments in the outer movements.

Cawston ended the first half of the contest with a performance that started well but was blighted by a number of unforced blind spots in the ensemble where wrong notes appeared out of nowhere to kill off their chances.

Jersey Premier (with the most well mannered silent flag waving supporters welcoming them on stage) seemed to be building a solid performance before the wheels rather came off with a 'March' that was littered with nasty splits.

Beat them all

Welwyn Garden opened the contest with a light footed 'Scherzo' that promised much, but failed to maintain form and petered out as stamina waned, whilst St Alban's were much the same – a stylish intent that succumbed to tiredness long before the close.

Meanwhile, Denham had opened the second half of the contest with a performance which never felt as if it was going to master the basics required, and the same could be said of Epsom's fragile performance, Grimsdyke's error strewn effort and Fairlop's struggle.

'A Moorside Suite' beat them all.

Puzzling

There was no doubting the effort or the determination of each of the bands here, but the simple fact was that with the exception of the top four, the rest never got close to playing an 80 year old work with any degree of controlled comfort, or at times, understanding from the middle.

And that was both puzzling and disappointing in equal measure.

Iwan Fox
4barsrest Classifieds
Vernon Building Society Poynton
VBS Poynton Band require solid cornet players (positions negotiable) and or a first class flugal. Positions would suit experi...
Unibrass 2017
Date: 18-Feb-2017
Venue: King's Rd, Harrogate HG1 5LA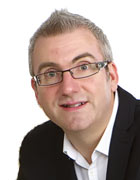 Ian Porthouse

Cornet soloist, clinician, conductor and adjudicator