2010 North of England Regional Championship - Fourth Section: retrospective
25-Mar-2010
The joy of qualification for Harrogate was there for all to see on Sunday as the music of Saint-Saens was a hit once more.
---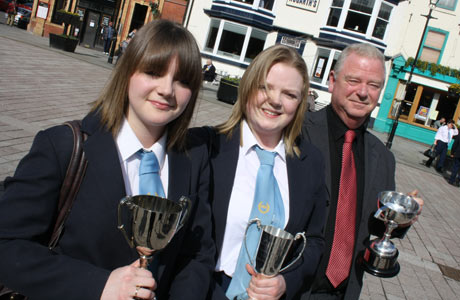 Trio of silverware for Stape Silver
Picture: Steve Jack

John Berryman summed up the choice of the Fourth Section Regional test piece to a tee when he said that bands had a wonderful piece to tackle, something that kept them busy and was a pleasure to play.

As a précis of a test piece, that is hard to beat.

Biggest field

Eleven bands took to the stage at the Dolphin Centre in what was the biggest field in all of the five sections on the weekend – an encouraging sign that the region is perhaps seeing the first embryonic shoots of grass root recovery.

If they are then the bands here are certainly making a good fist of flourishing.

Succinct points

The Virtuosi GUS MD, knew exactly what he was looking for in the box.

His comments were succinct, but emphasised the point that on the day there were two very good performances, although he balanced that by saying a couple had struggled. In a 11 band field that isn't a bad return nowadays.

Resilience

There was undoubted quality at the top end of the prizes, but even those who took to the stage knowing that the piece was a tough ask showed remarkable resilience and determination to get right to the end through guts, determination and no little amount of French inspired flair.

The piece is a little gem, but it's a tough gem that takes some playing.

The two very good performances

The two very good performances that John Berryman was referring to came from Stape Silver and NASUWT Riverside Concert.

Stape's winning performance owed much to the MD, Michael Breckon's sensible approach to all aspects of the score.

The clarity and detail was admirable, whilst the adherence to the correct tempo markings also paid rich reward – nothing seemed rushed despite the high excitement factor.

Michael's daughter's Laura and Beth certainly made it a family affair with some fine individual performances that saw them awarded 'Best Principal Cornet' and 'Best Euphonium'.

Joy on the Riverside

When it came to the results, the cheers had started long before Regional Secretary, Alan Hope finished announcing that NASUWT Riverside Concert Brass had qualified for the finals.

The band is close to Alan's heart, but he was the consummate professional when stating that the youngsters would be making the trip to Harrogate in September, courtesy of a wonderfully vibrant, enthusiastic, ebullient performance under Jeff Bell's command.

It was a little cracker of a rendition, full of neat playing and controlled balance, and whilst it was a little way behind the winners, it was a clear qualifier in anyone's book. Alan looked close to tears when he saw just how much it meant to the band.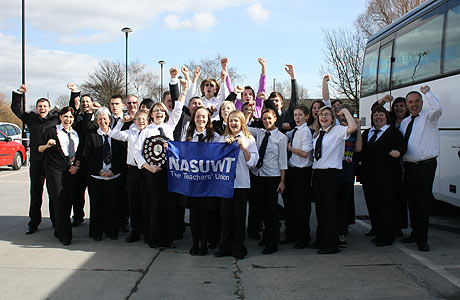 Get the lemonade ready: NASUWT Riverside Concert head to Harrogate
Picture: Steve Jack

Backworth miss out

Backworth Colliery led by the dependable Duncan Beckley had to settle for third place.

Drawn second, this was the marker for everybody to beat, and whilst they produced a well rounded rendition, just a few rough edges and a tendency to rush in the final stages perhaps cost them their finals berth.

East Riding in fourth

East Riding of Yorkshire took a little time to get into the stride but once they settled, there was plenty to admire as they ended up in 4th place. Some neat solo interventions and a warm, balanced sound where just offset by some scrappy ensemble work and tiredness to close.

Outside the top four, the quality of the performances started to vary somewhat, but the enjoyment level from the participants was fully maintained.

Trimdon Concert produced a determined account that wasn't without a few problems along the way to finish 5th, whilst it was a similar story for Steve Robson's hardworking Stanhope Silver who finished in 6th.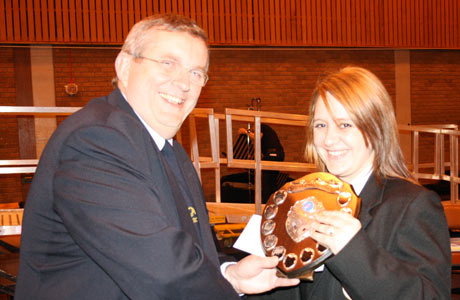 Just missing out for Backworth Colliery
Picture: Steve Jack

Encouraging

Knaresborough produced an encouraging performance on their debut and will surely return here if they are faced with such a piece next year, whilst Kingsway Printers had one of those days when nothing quite came off as they would have hoped – they are a better band than this of late.

There was encouragement for the way Spennymoor Town kept their heads well above water as they put in a slightly uneven rendition to finish 9th, whilst Swinton & District Excelsior and Lanchester can take plenty of plus points home with them after providing two vibrant accounts that may have been a bit hit and miss, but certainly maintained the sense of French flair and fancy all the way to the end.

For the winners, plenty to be proud about, whilst for the runner up, celebrations that we are sure went on long past their usual bedtimes.

Malcolm Wood
4barsrest Classifieds
Deepcar Brass Band
Deepcar Brass Band are looking for solo cornets and Bb bass to join their friendly team. We rehearse 7.15pm - 9.15pm Monday a...
NABBA
Date: 10-Mar-2017
Venue: Embassy Theatre and Grand Wayne Center. 125 W. Jefferson Street . Fort Wayne, Indiana 46802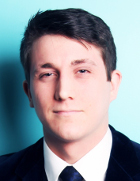 Jack Capstaff
Bmus (Hons)
Conductor | Composer