2010 Australian National Championships - Contest preview
1-Apr-2010
The Australian National Championships take place in Hobart, Tasmania this weekend. 4BR provides a preview as bands from all over the huge country battle for glory.
---
The 2010 Australian National Brass Band Championships take place in Hobart, Tasmania this weekend, for the first time since 1974, hosted by the Tasmanian Bands League in conjunction with sponsors Yamaha.

National Championship website: www.nationals2010.com

The four day event will see 62 bands compete in 14 different sections, with the climax of the festival the Open A Class Championship Contest, where 14 bands battle it out on Johan de Meij's 'Extreme Make Over'.

The proposed timetable is as follows:

2nd April: Open Brass, hymn and test piece; Junior Brass
3rd April: Parade of Bands (morning); Open and Junior Concert
4th April: Open Brass, March and own choice; Gala Concert
5th April: Solos and Parties
---
Solos and ensembles

In addition to the competing bands there is a fine turn out of solo and ensemble competitors too, with the organising committee announcing their delight that 415 entrants will take part in the various solo categories and 43 ensembles will contest the quartet and quintet categories with competitors from as far as the United States, Thailand and Japan.

Composer in the box

The composer himself will be in the box for the top section contest, and there will be a new holder of the famous 'Fireman's Helmet' Trophy, which has been the iconic victors reward since 1972.

With the reigning champion Gunnedah Shire Band not competing this year, all eyes will surely be on Brisbane Excelsior as they return to the contest following a year's sabbatical, determined to re-impose their domestic hegemony on the event after claiming four successive titles between 2005 and 2008.

Format

The contest format is broken into four disciplines, with the set work and hymn selection played on Friday and the band's own choice selections and march on Sunday for the A Grade bands

200 points each are awarded for the main set work and own choice test piece selection, with a further 50 points each for the hymn and the march.

Twice runner up in the past three years Kew Band Melbourne returns to see if they can claim their first national title 2000, whilst City of Holroyd will look to build on their impressive third place last year to see if they can take their first National victory.

There are no visitors from across the Tasman Sea this year, so it will be a straight domestic fight between bands from Victoria, Queensland, New South Wales, South Australia, Western Australia and Tasmania itself.

2009 B Grade champion Hobart City will lead the home state challenge on their promotion to the top section this year, whilst 2004 champions and former multiple winners Hawthorn will look to add a long overdue 16th National title to their CV, as will Kensington & Norwood who last won the title in 2002.

Championship A Grade Bands:

Boroondara Brass (Victoria)
Brisbane Brass (Queensland)
Brisbane Excelsior (Queensland)
Darebin City Brass – Preston (Victoria)
Footscray-Yarraville City (Victoria)
Glenorchy City Concert Brass (Tasmania)
Hawthorn Band (Victoria)
Hobart Brass Band (Tasmania)
City of Holroyd Band (New South Wales)
K & N Spring Gully Brass (South Australia)
Kew Band (Victoria)
Royal Agricultural Society of WA Brass (Western Australia)
South Brisbane Federal (Queensland)
Warringah Concert Brass (New South Wales)
---
B Grade:

The nine bands that make up the B Grade this year face a stern set work in the form of Bramwell Tovey's 'Coventry Variations', and with Hobart City now competing in the A Grade contest the likes of 2009 runner up Townsville Brass from Queensland, and third placed Geelong West Brass from Victoria will be looking to secure the title.

Brisbane Brass 2 (Queensland)
City of Greater Dandenong Brass (Victoria)
Geelong West Brass (Victoria)
Gunnedah Shire Band (New South Wales)
City of Launceston RSL Brass (Tasmania)
Parramatta City Band (New South Wales)
Toronto Brass (New South Wales)
Townsville Brass (Queensland)
Windsor Brass (Queensland)
---
C Grade:

The six C Grade bands (the same as 2009) will be faced with the tricky test piece, 'Portrait of a City' by Philip Sparke.

Last year's champion, Darebin City Brass returns to defend its title, and will be challenged by just the one band that played against them last year, City of Holroyd who came 3rd.

Bankstown - Yagoona Brass (New South Wales)
City of Burnie Brass (Tasmania)
Darebin City Brass - Northern Brass (Victoria)
City of Holroyd Band (New South Wales)
Marion City Band (South Australia)
Marist Bros. Band (Victoria)
---
D Grade:

Juts four bands make it to the starting tape in the D Grade this year, where they will be faced with the set work, 'Convergents' by Franco Cesarini.

Last year's champion returns in the form of Boroondara Harmony Brass, although the remaining bands did not compete last year.

Boroondara Harmony Brass (Victoria)
Busselton Shire Brass (Western Australia)
Glenorchy City Community Brass (Tasmania)
Pimlico State High School Brass (Queensland)
---
Junior Brass 'A':

Just the two bands in this section with Gunnadah Shire Band back to defend the title its won last year under the direction of Danny Alexander.

They are challenged by the 2009 Junior B Grade champion, Willoughby City Youth.

The test piece is 'Colonial Scenes' by Lyaall McDermott. .

Gunnedah Shire Band (New South Wales)
Warringah Youth Brass (New South Wales)


Junior Brass 'B':

Just the one entrant this year with Hobart Junior Brass flying the local state flag.
Hobart Junior Brass (Tasmania).

The test piece is ' A Swedish Rhapsody' by Gordon Jacob.


Junior Brass 'C':

Finally, three young bands take to the stage in the Junior Brass 'C' Section where they battle for glory on the set work, 'St Andrew's Variations' by Alan Fernie.

Glenorchy City Youth Brass (Tasmania)
Hyde Street Youth (Victoria)
Warriparinga Brass (South Australia)
4barsrest Classifieds
Poulton-le-Fylde
The Poulton Band (1st Section near Blackpool),has vacancies for a bass trombone & kit percussionist. Our friendly band of...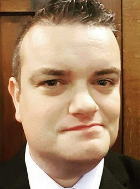 Neil Samuel

Conductor