2010 European Brass Band Championships - Test Piece review
25-Apr-2010
4BR has been listening to the latest work from the pen of the innovative Thomas Doss - and his fascinating 'Spiriti'.
---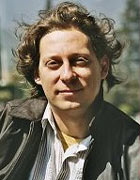 With his latest work, 'Spiriti', Austrian composer Thomas Doss appears to revel in the creation of his own form of musical miasma.

The 2010 European test piece is a quite remarkable composition of innovative thought processes – an exploration of the margins of brass band possibilities; yet on first hearing it appears to come from the pen of a man imbued with extra sensory illusory perceptions.

Inventive

It's a wonderful piece of inventive brass writing (and rock hard too), where deliciously, nothing is quite what it seems.

Doss tells us that the work is also imbued with the spirit of Anton Bruckner, yet it is not until seven bars before the very end of the piece that the one direct quote from his 'Fifth Symphony' is heard.

Spirit world

Bruckner it seems is a difficult man to pin down – even in the spirit world. He's there all right, but it would take a hi tech ouija board and Doris Stokes on tip top form to make an early connection with him before bar 363 (of 369) in the piece. The composer creates a musical spirit illusion that would beat Derek Ancora into a tin hat.

Surreal

What we do hear – almost from the first bar to the last, is the body (as well as the spirit) of another well known composer – Johann Sebastian Bach, and his, famous chorale; 'Fur deinen Thron tret'ich hiermit' ; better known perhaps 'All people that on earth do dwell' – although the illusion Doss creates is that of a world of the surreal – one imbued with that miasma of the incredible.

Where else would you find tempo markings that although sober enough in print, make some of the technical filigree work almost impossible to play with precise clarity even by the finest players in Europe: Yet they still make perfect sense in terms of musicality.

(The piece is around 15 and half minutes long if played to the letter of the law – but with some bands it could be stretched to 18 minutes plus)

And what about effects such as humming cornet players (and not in the Puccini sense) that on first glance appears an easy 'trick' to pull off, but on closer analysis is pitched in such a way that bands with few female voices will need a supply of extra tight Y-fronts or falsetto back row cornet players to make work.

Masterful grasp

Doss has a masterful grasp of the unfocussed musical lens.

He explored a form of shimmering heat haze in his recent 'Sketches from Nowhere' – an effect not unlike that seen at the beginning of the film 'Lawrence of Arabia' – with the eye taking an age to finally find its optical focus point on Omar Shariff as he rides towards the camera on his camel.

No sketches of Arabia here however, but the Vaseline smeared lens is at work again – primarily through the use of perfectly tapered glissandi on trombones and more subtly, on cornets – a malleable bending of pitch that creates an intriguing dissonance.

Mesmerising

Add to this the composer's innovative use of muted textures (the gloopy sound of the bucket mutes on the euph are quite mesmerising) which allows him to play with your senses of perception, even though the kernel of that simple Bach chorale underpins everything.

He revels in that musical miasma – the ciphers and phantoms of little ideas created and exposed, denied and hidden, through a panoply of differing styles.

Dirty edged blues, 'Heavy' rock, a touch of Baroque and gypsy, brass band hymnals, minimalism, edgy ensemble – even quasi religious retrospection – although you do wonder if Doss is really leading you down that particular 'et spiritus sancti' path with his tongue placed firmly in his cheek.

Abstract apparitions

By its close the abstract apparitions come thrillingly together – as if the earth dwellers have finally worked out what the whole 'Doss Matrix' has been all about – even if the composer still manages to play with our mental imagery by evoking the mind's eye picture of the two old 'masters' playing a sort of duet on the local church organ as the great unwashed celebrate their reappearance from the realms of the 'choir invisible' by ringing out the church bells.

Raise a glass

We should all raise a glass to the composer. He has delivered a quite remarkable piece of brass band composition. 'Spiriti' is a wonderful work from a wonderfully inventive musical mind – although it must be a noggin that has a touch of the weird and wonderful lurking in its darkest recesses.

And given what we can look forward to here on the weekend, that can only be a good thing.

Iwan Fox
4barsrest Classifieds
Otterbourne Brass
After a run of winning 1st Section Contests in 2016 Otterbourne Brass are 2nd Section from January 2017 and are looking for a...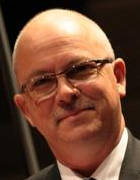 Martin Heartfield
GGSM, ARCM, PGCE
Conductor, Adjudicator, Educationalist