2010 Spring Festival - The Senior Trophy: Contest preview and prediction
12-May-2010
A classic test piece will test 20 bands of varying quality in the Spanish Hall on Saturday.
---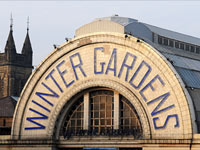 Senior Trophy
Spanish Hall

Draw: 10.00am
Start: 11.00am

Test Piece: Le Roi d'Y's (Lalo arranged Frank Wright)
---
The line up for the Senior Trophy shows two things.

The first is to do with quantity. It seems there is a healthy demand from bands to take part in the Spring Festival qualification process that could possibly lead to an appearance at the British Open itself.

The second is to do with quality. Despite the demand, the overall quality of this field is not that good.

Half the field

Only half this field is made up of Championship Section bands – the highest ranked of which are currently at 36 in the 4BR rankings. The rest are either First or even Second Section outfits.

Despite the fact that on paper any competing band here is just three years away from a possible appearance at Symphony Hall, the reality is that they are light years from making it there.

Contest headache

It is a contest that is increasingly giving the organisers a headache. This year the test piece is 'Le Roi d'Y's', a classic of the banding genre that should be a decent test of technical and musical character for potential 'Open' bands.

You really do wonder how many of these competitors will actually come close to playing it though, given the struggles so many had with 'English Heritage', 'A Moorside Suite' and 'Kingdom of Dragons'.

Watery grave

Lalo's opera is a tale of misplaced love, murder and the biggest watery grave since Noah built his ark. Quite a few of these bands could well find their chances of success gurgling down the plughole too if they are unable to get the basics of good brass band ensemble playing right from the very first bar.

All ears will be on the euphonium players of course – all trying their best to do a 'Whitham' and claim for themselves a bit of banding immortality with the great old euphonium solo. However, if the rest of the band has been unable to play in tune or play with ensemble precision way before that entry, then the only claim that will be made by then will be for a lifebelt.

Out on top

So who then will come out on top and either claim victory, or one of the four promotion places that are up for grabs?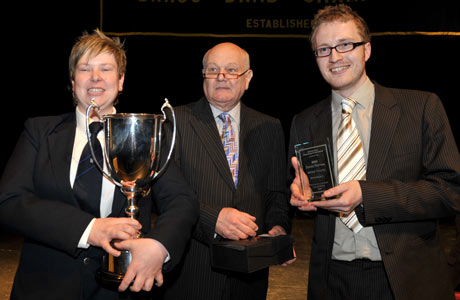 Which bands will join Milnrow a step closer to Symphony Hall

Confidence

Of the ten Championship graded bands there should be confidence in the ranks of the likes of the two London based contenders Wantage and Zone One Brass, who just missed out on a trip to the Albert Hall in Stevenage a few weeks back, when they came 3rd and 4th respectively.

The North Wales trio of Northop, Beaumaris and Point of Ayr should also make the short trip north buoyed by decent recent regional form too, as all three produced solid performances at Swansea to come 5th, 6th and 8th.

The sole local representative of Blackburn & Darwen, who won at Brass at the Guild Hall, should be another band who should fancy their chances, whilst Yorkshire's Wakefield Metropolitan is a band that has grown in stature over the past couple of years under the direction of Norman Law.

Solid progress

The North East pair of Felling and Easington are also bands that have made solid progress of late, although neither shone here last year, whilst Lydbrook produced a fine account of themselves at Torquay recently where they came 6th, to show that they too are making moves in the right direction this season.

Four First Section bands who will head to Harrogate later this year could spring a bit of a surprise if they can build on that particular qualification form.

Friary Guildford was a comfortable winner at Stevenage as well as at the scaba Spring Contest, whilst Wrexham qualified for the International Conference Centre by claiming a solid runners up spot at Swansea.

Clean pair of heels

Meanwhile, Hebden Bridge showed a clean pair of heels to just about everyone at Bradford to built on their early season success at Butlins, whilst Bournemouth delivered a compact and secure qualifying performance at Torquay.

The Scots of Johnstone could well be a bit of a dark horse if they carry on the recent form that saw them just miss out on a Harrogate berth, but win at Fife, whilst Aldbourne was a touch unlucky to come 6th at Torquay.

Enderby will look to build on their solid, if unspectacular performances of Butlins and Bedworth, whilst the same applies to Lindley, who showed decent form at Bradford without much luck in coming 7th.

That just leaves Yorkshire Co-operative who did well here last year but has struggled to make a contesting impression on their travels so far this season, and the one Second Section band, Knottingley, who won at Bradford in fine style and came 3rd at Brass at the Guild Hall. What odds on them taking the title we wonder?

As for a winner?

A hard one to call, especially on this test piece.

Blackburn & Darwen has been making fone progress under the baton of Nick Sheppard and could well be in pole position come the announcement of the results, whilst, Beaumaris and Northop should put in a strong challenge from Wales.

Wakefield Metropolitan and Zone One should feature if they play to form, whilst Wantage could be a strong bet for a top six finish.

Our dark horse is Lydbrook.

4BR Prediction
1. Blackburn & Darwen
2. Zone One
3. Beaumaris
4. Northop
5. Wakefield Metropolitan
6. Wantage

Dark Horse: Lydbrook
4barsrest Classifieds
Coleshill Town Band
Coleshill Town Band (4th section) are looking for an enthusiastic conductor to continue the development of this friendly, suc...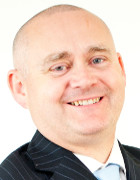 Steve Pritchard-Jones
FTCL LTCL LDBBA DipMusEd GMus QTS NPQH
Conductor, Adjudicator, Teacher