2010 Spring Festival - The Senior Cup: Contest preview and prediction
12-May-2010
There is a lot resting on the shoulders of individual players on Philip Sparke's test piece - but which bands will be able to slay his awesome dragon?
---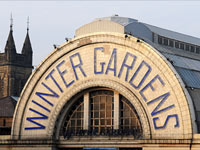 Senior Cup
Pavilion Theatre

Draw: 9.30am
Start: 10.30am

Test Piece: The Year of the Dragon (Philip Sparke)
---
If there is one set of players not particularly looking forward to Blackpool this weekend, then it will be the solo trombone players of the bands in the Senior Cup.

Gaunt features, bags under the eyes, a lack of appetite – all tell tale signs that the difference between contesting success and failure could well weigh heavily on the shoulders of the person who has to tackle the demanding solo in the second movement of 'The Year of the Dragon'.

Benchmark

Some 30 years since it was written, Philip Sparke's masterful work still represents a benchmark challenge – and not just for solo trombonists.

The composer has said that this isn't one of his best constructed pieces (he has reservations about the balance between the three sections) – although try telling that to the thousands of performers who have enjoyed tackling it over the years. Played well, it is one of the most rewarding test pieces ever written; played badly, it can be a car crash.

It is still one of the hardest too – from the 'Billy the Kid' gunfire rattle of the opening movement through the bluesy trombone interlude and gorgeous hymn like chorale, to the magnificently horrendous finale.

Some bands may start well only to see their chances of taking a step closer to the British Open fall to earth quicker than Vanessa Feltz on a bungee jump.

Samaritan Helpline

If you think you may have spotted a down cast trombonist drowning his sorrows in the bar after the contest has finished, have a second guess – there are immense problems to be overcome by the soprano, solo cornet, euphoniums and baritones too.

The Galleon Bar could be a crowded old place. No wonder the Samaritans helpline has been on speed dial in many bandrooms in the past few weeks.

It should make for a fascinating contest in the Pavilion Theatre, with no real stand out favourite to take the title on paper.

Albert Hall qualifiers

There are two Albert Hall qualifiers in Aveley & Newham and NASUWT Riverside Brass and two Harrogate bound bands in Bo'ness & Carriden and Derwent Brass, but the rest of the field has a solid, if rather unspectacular look about it.

Grand Shield relegation

The four bands that dropped down from the Grand Shield will all be looking to make a speedy return, with Yorkshire Imps (who withdrew last year) looking to kick start their season after disappointing returns at Butlins and Bradford.

EYMS is looking to put behind them the shock of ending up 7th at Darlington after a promising showing at Skegrness whilst Kibworth is seeking some sort of return to form after coming 9th at Bedworth.

On paper Aveley & Newham look best placed to take a step back towards the British Open, but after a solid return at Yeovil they used up quite a bit of their contesting good fortune at Stevenage despite qualifying for the Royal Albert Hall.

Four promoted bands

The four bands that gained promotion from the Senior Trophy will also be looking to make a mark too, with NASUWT Riverside full of confidence after a fine performance at Darlington under Ian Robinson gained them an Albert Hall appearance.

Last year's Senior Trophy winners United Co-op Milnrow has recently parted company with their MD John Ward, so it will be interesting to see how they manage under new direction. They have yet to set the contesting world on fire so far in 2010, but should be solid enough to make a mark here if they hit form.

Derwent Brass could be the band to look out for after a fine start to 2010 has seen them qualify for Harrogate, whilst Laganvale makes its annual pilgrimage over the Irish Sea keen to show that they can more than hold their own against decent class opposition.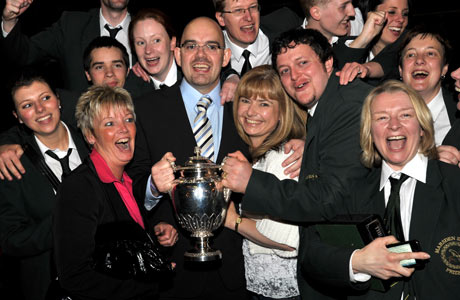 Which bands will join Marsden a step closer to the British Open?

Scottish contenders

The Scottish contenders of Bo'ness & Carriden, Dalmellington and Unison Kinneil could fancy their chances if they show the form that saw them do well at the Scottish Championships. Bo'ness already have Harrogate to look forward to later this year, whilst Kinneil and Dalmellington delivered solid performances at Glenrothes in the top section.

Woodfalls makes perhaps the longest journey to the contest boosted by encouraging performances so far this year after a recent period of retrenchment, whilst Cwmaman will be looking to build on a decent showing at the Welsh area in Swansea.

It's a while since the North East will have sent such a strong contesting force to Blackpool, but hopes will be high for Fishburn after they just missed out on a trip to the Albert Hall in Darlington.

Welcome return

Powerfuel Hatfield welcomes back Graham O'Connor, which should provide them with a timely boost to morale as they look to build on their unlucky showing at Bradford, whilst the same could well be said of City of Sheffield, who has been solid in their contest outings so far this season at Butlins and the Area.

Ashton under Lyne has been quietly going about its business under Martyn Evans of late and with impressive returns at the Area and Tameside could well be looking to be in the mix come the results, whilst fellow North West contenders Co-operative Crewe is another outfit making steady contesting progress under the baton of Jef Sparkes.

The leaves a pair of competitive Midlanders hoping to make a mark, with Staffordshire and Ratby solid outfits who have had their moments here over the past few years and come to the contest with a little something to prove after their performances at Bedworth.

As for a winner?

Now you're asking.

Much depends on the form of the key soloists of course, but if the form book is anything to go by, then look out for the likes of Powerfuel Hatfield, Woodfalls, Ashton under Lyne and Aveley & Newham to battle it out for the promotion spots, closely followed by EYMS and Fishburn.

As dark horses go, it's a heck of a job picking one from this field, but we opt for Ratby.

4BR Prediction:
1. Powefuel Hatifield
2. Woodfalls
3. Ashton under Lyne
4. Aveley & Newham
5. EYMS
6. Fishburn

Dark Horse: Ratby Co-operative
4barsrest Classifieds
Blackpool Brass
Friendly and ambitious 2nd Section band requires solo euph,Bb bass and percussion to fill the few empty seats we have. Rehear...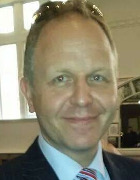 David Barringer
BMus(Homs)
Conductor and Adjudicator