2010 Spring Festival - The Grand Shield: Contest preview and prediction
12-May-2010
20 bands are just one step away from the big time and Symphony Hall. But which two will overcome Gregson's majestic set of variations?
---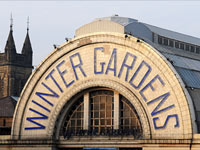 Grand Shield
Opera House

Draw: 9.00am
Start: 10.00am

Test Piece: Rococo Variations (Edward Gregson)
---
Symphony Hall beckons. For two bands on Saturday night, Blackpool will become one big celebratory fun palace of delight, as the prospect of taking part in the British Open in September becomes a reality.

To get there though the 20 well matched bands will have to overcome a very stern test in Edward Gregson's 'Rococo Variations'.

Merit and graft

The policy of the organisers to recycle recent British Open set works is one that should be applauded. This test piece will take some playing – and the two bands that do find favour with the men in the box will head to Birmingham knowing that they have earned their place at the 'Open' on merit, and a great deal of hard graft in the rehearsal room.

'Rococo Variations' proved to be popular with the performers and audience alike when used at the British Open in 2008, with its mature musicality, cleverly realised stylistic variations and its demanding, but not purposeless pyrotechnics. It provided a delightful baroque inspired test for the bands and the conductors.

It should also prepare them well for what they could well face there too. It's a very accurate early warning system barometer of future Force 10 musical gales to come.

Well matched field

There is a well matched look to the field of competitors this year, with no less than four Regional winners (and 1 First Section champion) and a clutch of bands who have already shown good form so far this season.

The two bands that were relegated from the British Open will want to make a speedy return to Birmingham, whilst a few who have come close over the last couple of years will be desperate to end their Blackpool purgatory.

Trap door

BTM and Hammonds fell through the trap door at Symphony Hall last September and although both have shown decent form since, they are perhaps wondering when they are also due a touch of contest luck too.

The Welsh band has had a bit of a miss and miss season, edged out of London qualification and not quite firing on all their cylinders, whilst Hammonds may well want to ensure they don't walk under any ladders or stroke a black moggie on the way to the hall.

They endured one heck of a body blow at Bradford, but have shown plenty of character since, so serendipity may be about to deal them a decent hand.

Regional champions

The four Regional Champions will be many people's short priced favourites to battle it out for qualification though.

Tredegar is on something of a roll – with a hat trick of contesting victories to its name so far in 2010, including an inspired win at Swansea.

With the added congestion of an appearance at the 2011 Europeans to look forward to, they will be keener than most to end their five year stay this time around after two near misses in the last couple of years.

The revitalised Reg Vardy will also be hoping to return to Symphony Hall for the first time since 2007, and they won't short of confidence either after a fine end to the 2009 season was followed by them reclaiming their regional title in Darlington.

Dr Nicholas Childs heads their challenge as they seek a second Grand Shield victory 44 years after their first in 1966.

Hat trick

Flowers is another band enjoying contesting life at present, after they reclaimed the West of England regional title in Torquay. They could become one of the rare bands to complete a hat trick of Grand Shield triumphs if they win on the weekend (they also won in 1998 & 2007), as they seek to return to the Open after coming 5th here last year. With Garry Cutt at the helm (and he directed Foden's to victory on this piece at the British Open in 2008), they should be one of the favourites.

If their recent record is anything to go by then Redbridge won't be looking forward to their trip north from London. Blackpool hasn't been a happy hunting ground for the London & Southern Counties regional champion, with one top 10 finish in the last five years.

That may be about to change though if they can show the form that saw them pick up a podium finish at Butlins and retain their London title in some style at Stevenage.

The Grand Shield has thrown up a few surprise results over the years – (Cwmaman's victory of 2002 for instance) so it would be unwise to think that the destination of the famous trophy is easily predictable.

Watch out for

National qualifiers Tongwynlais Temperance is a band to watch out for under the baton of Philip Harper. The Pontins champion has made remarkable progress under his baton in the 12 months, and despite coming 16th last year, they will be confident of ending up very closer to the top end of the results table this time around.

So too, Wingates, who despite a rather luck lustre concert appearance at the Bridgewater Hall on the weekend will surely be keen to show the type of contesting form that saw them come 4th at the North West area. There was a sense on Sunday that their priorities lay elsewhere as they seek to return to Birmingham for the first time since 1999.

Mount Charles just missed out on a British Open appearance last year when they came 3rd, and will be keen to go one better this time around.

They have a solid record here over the past few years, and the confidence of their recent victory at the Grenland Festival and the direction of Philip McCann should hold them in good stead to be in the mix come the results.

Midlanders

You have to go back to 1993 for the last time a Midlands band won this contest (the now defunct William Davis), but the region send a clutch of competitive outfits this year.

Sovereign Brass put in a solid performance last year to come 8th and will be looking to show the type of form that saw them just miss out on a trip to London at Bedworth, whilst Newstead will seek to maintain their recent progress here after coming 6th last time out.

Thoresby Colliery won this title way back in 1969, and whilst it would be a bit of a surprise if they were to repeat the feat this year they should come to the contest full of confidence after encouraging early seasons performances at Butlins and Bedworth.

Meanwhile, Dave Lea and Jaguar will not want to draw the number 1 ball out of the velvet bag this time around as they look to return to the 'Open' for the first time since 2000.

All four Midland outfits could well be contenders for a possible top six place or better. Meanwhile, all three North West bands have the ability to make a big impression too.

Little bit of luck

Paul Andrews and Wire Brass could be a bit of a dark horse, and are due a little bit of luck after some disappointing returns so far this season, whilst the solid Pemberton Old will look to rediscover the form that propelled them to the London finals last year.

Freckleton will be keen to show that they are by no means fighting above their weight at this level after winning the North West First Section area title in fine style.

That leaves the bands up from the Senior Cup, with last year's winners Marsden Silver and Skelmanthorpe two real contenders if they can build on the form they showed at Bradford, where they came 6th and 8th.

Lone Scots

The lone Scottish representative, Kingdom Brass will be looking to join Whitburn, Co-operative Funeralcare and Kirkintilloch at Birmingham later this year, whilst Burry Port makes up the quartet of Welsh challengers as they seek to establish a foothold at the contest after failing to impress at the Welsh area in Swansea.

Dancing down the Golden Mile

Who will be dancing down the Golden Mile then, and who will be crying into their overpriced beer come Saturday night?

A harder one to call then you may think, but if the form book is anything to go by (and it has been a pretty good indicator in the last couple of years) then a victory to Reg Vardy could be on the cards, with Tredegar following them to Symphony Hall in September.

Close behind though could be Flowers and Redbridge with Tongwynlais and BTM in the mix too. Marsden could well be the dark horse.

4BR Prediction:

1. Reg Vardy
2. Tredegar
3. Flowers
4. Redbridge
5. Tongwynlais
6. BTM

Dark Horse: Marsden Silver
4barsrest Classifieds
Otterbourne Brass
After a run of winning 1st Section Contests in 2016 Otterbourne Brass are 2nd Section from January 2017 and are looking for a...
NABBA
Date: 10-Mar-2017
Venue: Embassy Theatre and Grand Wayne Center. 125 W. Jefferson Street . Fort Wayne, Indiana 46802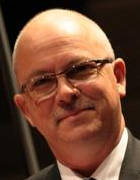 Martin Heartfield
GGSM, ARCM, PGCE
Conductor, Adjudicator, Educationalist