2010 All England Masters International Championship - Introduction to Kettering
25-May-2010
The Masters opens a new chapter in its history this weekend. So does the innovative pioneering spirit of the contest still remain in place?
---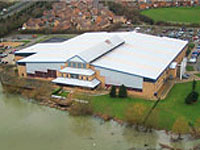 After 21 years based in Cambridge, the All England International Masters will take place at its new home this weekend at The Lighthouse Theatre, in Kettering.

Innovative

The 'Masters' has always been an innovative contest, but there has been a feeling for some time that despite the excellent organisation and warm welcome that was always in evidence at the Corn Exchange, the event had needed something of a new start if it was to really flourish once again.

Despite the wonderful surroundings of the dreamy spires and the chance to try your arm at a bit of punting, it seemed top class banding had lost its appetite to make the somewhat tortuous journey to Cambridge on a Bank Holiday weekend.

Quality

After two decades or more, the pioneering spirit that had seen innovative ideas of quality tried and tested in the heat of top championship battle had been replaced by a more prosaic feeling of quantitative survival techniques.

This is not another re-branding exercise (that was done in 2005 when the doors were opened to non English competitors), but a genuine move to re-establish the 'Masters' as the essential mid season major championship in the banding calendar.

In that respect the move should be welcomed.

Fifth major

With the English National Championships suffering badly with its terms of relevance, the move could well re-ignite that top class interest in a contest that up until a few years ago was regarded as the 'fifth' major.

The new hall is modern, spacious and airy (567 seats), whilst the venue, although no pleasing piece of Victorian architecture as was the Corn Exchange, is admirably functional (free parking) and has all the amenities so beloved of bandsmen and women (a good bar and access to decent grub).

If its too hot the air conditioning will make sure the stage doesn't resemble a Turkish Bath, whilst if its peeing down outside, you won't find pockets of drenched players dodging the rain to get to the hall to play, or afterwards, huddling into sad, slightly inebriated groups chewing the cud whilst dodging the buses on the main road.

The Corn Exchange was a wonderful experience in many ways – but its time has come and gone.

In store

So what does the 2010 event have in store for us?

Perhaps it would have been expecting too much for the Masters to have fully thrown off its shackles and opted for open adjudication, but the draw of a very good pot of prize money and a test piece that all the bands should be more than capable of playing, and playing well makes for an intriguing event.

Messrs Biggs and Franklin are clever operators in the banding world, and know when not to miss an opportunity when it falls into their laps. The Lighthouse Theatre in Kettering is one such opportunity.

There is £4,000 for the winner with a prize fund of over £8,500, and the Masters has retained its pre segmented draw to supplement the official draw that takes place at 8.45am on Sunday morning.

The post contest Gala Concert on Sunday evening should also provide the locals with an opportunity to enjoy themselves too, with the innovative Norwegians of Stavanger teaming up with Scottish Funeralcare to provide an intriguing mix of styles and genres – everything from Paul Lovatt-Cooper to Burt Bacharach.

The contest itself kicks off at 10.00am, with the first of 22 performances of Percy Fletcher's 'An Epic Symphony' – complete with updated percussion parts.

New chapter

It's an appropriate way for a contest, never afraid to try something a little different, to kick off a new chapter in its life.

4BR will be there as always, providing our usual comprehensive coverage of the event through the 4BR website and 4BR Twitter, whilst Ian Clowes will be providing his usual great pictures, and of course, the 4BR video blogs.
4barsrest Classifieds
Burnham and Highbridge Band
Burnham and Highbridge Band are in search of an enthusiastic Musical Director.. . We are a non contesting band, however looki...
NABBA
Date: 10-Mar-2017
Venue: Embassy Theatre and Grand Wayne Center. 125 W. Jefferson Street . Fort Wayne, Indiana 46802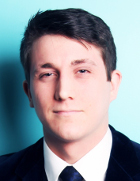 Jack Capstaff
Bmus (Hons)
Conductor | Composer