SBBA Open Forum - Scots set to address future challenges
26-May-2010
Paul Hindmarsh reports from the Scottish Brass Band Association Open Forum held in Livingston, where a number of future challenges were discussed.
---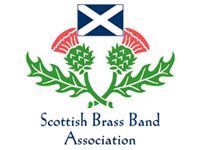 There was plenty of encouraging news to be heard in Livingston last weekend (22nd May) where representatives from all five Area Associations affiliated to the Scottish Brass Band Association met for what is hoped will be the first of many open forums.

Valuable opportunity

The good natured gathering of the East Scotland Brass Band Association gave a valuable opportunity for sharing the positive and negative aspects of the vital role played by the local associations under SBBA's umbrella.

The five area spokespersons highlighted similar challenges - the most common being geographical.

Geography

It was highlighted that the spread of bands across the largest and least populated areas of the North East and South West have created problems of cohesion. In areas where there are greater numbers of elite competing bands, the central belt in particular, the work of the local associations has been hampered by a lack of interest.

Where there is a greater concentration of community bands, as in the Fife and Borders areas, the message was much more positive, highlighting a trend for growth that SBBA has done much to encourage.

Even in those areas where challenge seemed on the surface to outweigh achievement, there is much cause for optimism. It was encouraging to hear how successful local Associations and SBBA had been in expanding youth development programmes, including workshops and playing weekends led my leading international brass soloists like David Childs (euphonium) and Les Neish (tuba).

Good news

The real good news story was to hear how well the newly established youth bands were evolving, epitomised by the success of the new band in Callander.

In the second part of the day, SBBA Development Officer, Alan Edmond, and President, George Burt emphasised how much significance the Scottish Arts Council (SAC) gave to the local delivery of community and cultural activity.

Infrastructure

The SAC considers the locally based infrastructure ideally placed for growth and has been prepared to support it with significant grant opportunities. These are available for local projects through SBBA.

Following a lively open discussion, George Burt was pleased with the way the day had gone.

"There were uplifting stories about what is being achieved and, most constructively, frank descriptions of problems being encountered," he said. " It is through the sharing of experience, whether positive or negative, in this open way that we will continue to improve the development of banding at local level.

Paul Hindmarsh
4barsrest Classifieds
Dronfield Genquip Band
We are a Yorkshire 3rd Section Band conducted by Rob Straw and require the following players:. . Front Row Cornet. Trombone. ...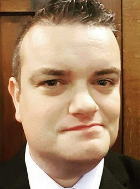 Neil Samuel

Conductor