2010 New Zealand Band Championships - Contest preview
8-Jul-2010
2010 New Zealand Band Championships
7-11 July, 2010
Dunedin
---
The 130th NZ National Brass Band Championships commenced yesterday in a fine, crisp and cold Dunedin.

Players began the proceedings in the warmth of the University Halls at Otago University, with warm music and healthy competition from over 250 soloists all hoping to take home some silverware.

Strong fields in the Masters (18), Open Duets (16), plus Open ensemble (26), means there is a strong number of people in town before the bands begin to play on Friday.

The organising committee under chairman John Walsh promises some great southern hospitality in the Edinburgh of the South! Mum and the kids get to go to the Cadbury Chocolate factory, while Grandma and Grandpa visit the historic Larnach Castle.

Some wise bands persons meanwhile suggested to the organisers that the street march should move to Baldwin Street which is north of the city and notably the steepest street in the world and a popular tourist attraction in its own right.

Band entries look above average for a southern contest with 27 bands entered across five grade. There is strong representation from North Island C grade bands. Five of the eight have decided to ignore the recession and make the trip south - Auckland City Brass, Papakura RSA Brass, Smiths Locksmiths Manakau Brass, Levin & Districts Brass and Te Awamutu Brass.

Also positive to see all nine A grade bands that are members of BBANZ entered in 2010.

First time attendees in the Youth Grade are the newly sponsored Nelson Vivace Youth Brass who have secured support from this new instrument line designed for intermediate players.
Overseas guest players include a few Aussies - Ken Bradley (St Marys Band Club assisting Malborough), Jaime Brown and Stuart Bent (Brisbane Excelsior assisting Invercargill), returning Kiwis like Amy Walsh from the Sydney Conservatorium where she is completing her Masters. Amy will return to the bass section of her home town band St Kilda.

And there are those from further afield. These include Martin Brit from Desford on Soprano and Gary MacPhee on Principal trombone from Grimethorpe assisting Woolston. Waitakere have principal of Wingates band Andy MacDonald out to boost their performance.
ADJUDICATORS
A & B Grade: Barrie Gott
C, D, and Youth Grade: David Gallaher
TEST MUSIC
A Grade: The Torchbearer, Peter Graham
B Grade: The Red Machine, Peter Graham
C Grade: Roman Triptych, Leigh Baker
THE BANDS
A Grade
Ascot Park Hotel Brass of Invercargill, Howard Taylor
Dalewool Auckland Brass, Rupert D'Cruze
Leopard Coachlines Canterbury Brass, Tyme Marsters
Marlborough District Brass, Kevin Moseley
North Shore Brass, Nigel Weeks
Pelorus Trust Wellington Brass, David Bremner
St Kilda Brass, Steve Miles
The Trusts Waitakere Brass, Steven Booth
Woolston Brass, Graham Hickman

B Grade
Addington Brass, Phil Johnston
Alpine Energy Timaru Brass, Dwayne Bloomfield
Brass Wanganui, Bruce Jellyman
Hutt City Brass, David Chaulk
Kaikorai Metropolitan Brass, Norman Thorn
Trust Porirua City Brass , Kerry Garrett

C Grade
Ascot Park Hotel Auxiliary Brass, Kath Herman
Auckland City Brass, Jonathan Baker
Levin and Districts Brass, Colin Honey
Mosgiel Brass, Philip Craigie
Papakua RSA Brass, Ian Levien
Smiths Locksmiths Manukau City Brass, Graeme Brown
Te Awamutu Brass, Barry Cullen
Woolston Concert Brass, Tristan Mitchell

D Grade
Oamaru Garrison Band, Le Glendinning
Rangiora Brass, Jonathan Greenwell
Roxburgh Pioneer Generation Brass, Allan Brown

Youth Grade
Nelson Vivace Youth Brass, Nick Sharpe
SCHEDULE
Wednesday, 7 July
Noon Solo and Party Events
7.30pm Simon Hocking House of Travel Invitation Slow Melody (G)

Thursday, 8 July
9.30am Solo and Party Events continue
5.30pm Junior Champion of Champions
7.30pm KBB Music Open Champion of Champions

Friday, 9 July
9.00am B Grade Hymn and Test
12.30pm Street March
3.00pm C Grade Hymn and Test
4.00pm A Grade Hymn and Test
Youth Grade Contest

Saturday, 10 July
9.00am B Grade Own Choice; C Grade Own Choice
3.30pm D Grade Contest; Youth Grade Contest
5.00pm A Grade Own Choice
8.00pm "Octagon Party"

Sunday, 11 July
2.00pm Scenic Hotels Band of the Year Gala Concert
4barsrest Classifieds
Stannington Brass Band
Stannington Brass Band, Sheffield. 2nd Section National Champions, and now 1st section. Ambitious, sociable band. MD Derek Re...
Unibrass 2017
Date: 18-Feb-2017
Venue: King's Rd, Harrogate HG1 5LA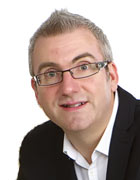 Ian Porthouse

Cornet soloist, clinician, conductor and adjudicator