2010 Lower Section National Finals - First Section - Preview & Prediction
21-Sep-2010
Can a win here be the start of a succesful diversion to the Championship Section to emulate last year's winners Tongwynlais Temperance?
---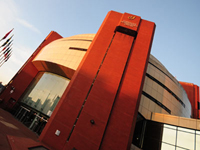 Saturday 25th September
Test Piece: Diversions on a Bass Theme (George Lloyd)
Adjudicators: David Lancaster & Kevin Wadsworth

Something a bit odd happened here last year – and we are not just talking about Tongwynlais's win off the number 1 draw either.

The First Section produced a winner that went on to make a significant mark in the Championship Section over the following 12 months.

Victory for the Welsh band was the catalyst for them to go on and claim victory, not only at Pontins a couple of months later, but to qualify against high class opposition for the National Finals in London, and most remarkably of all, the British Open in Birmingham.

Exception than the rule

It may still be the exception rather than the rule, but it does show that given the right circumstances (and Wales has by default become the almost perfect blueprint of promotion and relegation) the First Section can do the job it was intended to do when it was first set up in 1992.

Whether any of the 18 bands that line-up on Saturday afternoon will be able to emulate Tongwynlais over the coming 12 months remains to be seen, although seven did take part with varying degrees of success at the Spring Festival in May.

The first thing the bands will need to overcome if they are to tickle the fancy of the adjudicator's David Lancaster and Kevin Wadsworth, is a very difficult set work in George Lloyd's 'Variations on a Bass Theme'.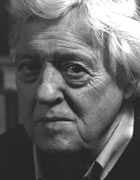 Bass theme

Written in 1986 (the second of the four major works he produced for the contesting medium) it was the set work for the 1998 British Open, which took place just a few weeks after his death.

The 'Bass' or more darkly humoured 'Bass' theme (as in the fish - and a playful take on the company who commissioned the work – the brewers, Bass North Ltd) is stated from the outset in a series of minor third motifs, which are allowed to develop throughout the work.

It's a complex, idiosyncratic composition (much of his orchestral output was ignored for many years particularly by the BBC, who found his lyrical, almost nostalgic output, outdated. There were also rumours that he was a left wing 'fellow traveller' in his political beliefs too).

Only after his death Lloyd's (right) music found rehabilitation – although the banding world was also wary of his works before he shifted his mortal coil: 'Royal Parks', despite the stunning beauty of its central movement, was seen as a lightweight addition to the repertoire, whilst both 'English Heritage' and 'King's Messenger' were admired, but not universally loved.

Still, after 'English Heritage' at the Areas in the top section, 'Diversions' should once again test contender's abilities to produce sonorous, well balanced timbres, detailed ensemble playing of clarity and purpose, and the MDs skill in keeping a lid on the excesses of dynamic and tempi.

It is a very worthy test of musical character as well as misplaced assumptions.
---
Wales
Wales will of course be looking to make it a 'Triple Crown' after the triumphs of the past two years with strong contenders heading north in Welsh champion Pontardulais Town (Burns Pet Nutrition) and Wrexham Brass.

The band from the 'Bont' hold a bit of a curious record - being the last band, other than Co-operative Funeralcare to beat the current British Open champion, Tredegar, back in late 2009.

Wrexham meanwhile is on the up once more under Wayne Ruston, and their recent performance in coming runner up to Tredegar at the Welsh National Eisteddfod was a confidence booster.

North East

Another region few in number but high in quality of late is the North East and they will be confident that Barton Town and Wansbecks Ashington should do well.

Richard Evans once again takes the helm at Area champion Barton, as they seek to crown their remarkable rise through the sections with victory after coming so close 12 months ago.

Wansbecks too is a band on the up under the baton of Steve Malcolm, so a third consecutive podium finish for the region's representatives could be on the cards.

Scotland

There is a feeling that the time has come for Scottish banding's undoubted promise to start to bear fruit in the lower sections, and in champion Lochgelly and Bo'ness & Carriden they have contenders who between them could bring the First Section title back north of the border for the first time.

Lochgelly showed good form at Fife earlier in the season whilst Bo'ness put in a decent display against strong opposition at the Senior Cup in Blackpool.

North West

The North West will of course fancy their chances of adding to their impressive record here over the years, headed by a returning champion in 1997 winners, Freckleton.

They continue to make solid progress under Paul Dalton's baton with decent returns at the Grand Shield and Brass at the Guild Hall to go with their Area win.

They are joined by Silk Brass, who played in the Second Section final last year and have made an impressive step up in class to qualify again under the direction of David Holling.

Yorkshire

The White Rose of Yorkshire will of course be waved with pride by many a supporter in the hall during (and hopefully) after the contest has finished.

In regional champion Meltham & Meltham Mills and Hebden Bridge they have a brace of strong contenders as they seek to return the title to its homeland for the first time since 2007.

The result at Bradford did come as a bit of a surprise, but Meltham can also back their claims with a fine performance at Butlins, whilst Hebden also showed fine form there, although they disappointed at the Senior Trophy.

London & Southern Counties

4BR was in Stevenage where a large London & Southern Counties field of contenders struggled somewhat in the qualifying process, although the eventual winners Friary Guildford did have that extra touch of class about them on the day.

That was further confirmed by their performance at the Senior Trophy, so they should be a confident band as they take to the stage, whilst Regent Brass and Egham (who has turned their season around after coming 24th at Butlins) could spring a surprise or two.

West of England

In contrast, there were a number of impressive qualification performances at Torquay, where eventual champion, Portishead was fine value for their victory.

They head to Harrogate hoping to become the first band from the area to win the First Section National title, and are joined by a strong contender in the shape of Bournemouth Concert Brass, a former top section London finalist in the not too distant past.

Midlands

That just leaves the trio of bands from the Midlands, a region that has produced four champions here since 1992, but also the bands that filled the bottom two places in the prize list 12 months ago.

Hoping to join the champions roll of hour is Area winner Langley, who turned around their season from a 20th place at Butlins to claim their regional title.

Meanwhile, Derwent put in a solid showing at the Senior Cup in May, whilst Oddfellows Brass, continue to make progress under the direction of Rob Boulter.
---
10 year form guide (How qualifying bands have done: 2000 - 2009)

| | | | | | | | | | | |
| --- | --- | --- | --- | --- | --- | --- | --- | --- | --- | --- |
| Region | 2000 | 2001 | 2002 | 2003 | 2004 | 2005 | 2006 | 2007 | 2008 | 2009 |
| London & SC | 7/14 | 2/14 | 14/16 | 5/15 | 3/16/18 | 2/12/15 | 12/13 | 12/15 | 15/16 | 3/11 |
| Midlands | 1/5 | 5/10 | 1/4/6 | 7/9 | 15/17 | 13/17 | 1/6/14 | 4/13/14 | 6/7/11 | 15/16 |
| North of England | 12/17 | 15/16 | 8/18 | 1/6 | 10/12 | 11/14 | 15/17 | 7/10 | 3/17 | 2/13 |
| North West | 2/13 | 7/8 | 5/9 | 2/3 | 1/6 | 3/9 | 2/3 | 3/5 | 5/12 | 8/9 |
| Scotland | 8/9 | 6/9 | 12/17 | 10/17 | 4/11 | 7/8 | 4/16 | 16/17 | 13/14 | 5/12 |
| Wales | 10/16 | 3/12 | 2/11 | 13/16 | 2/13 | 5/10 | 8/10 | 2/11 | 1/9 | 1/10 |
| West of England | 3/4 | 11/13 | 3/7 | 11/12 | 9/14 | 4/16 | 5/7 | 6/8 | 4/8 | 6/7 |
| Yorkshire | 6/11 | 1/4 | 10/15 | 4/13 | 5/7 | 1/6 | 9/11 | 1/9 | 2/10 | 4/14 |
---
4BR Prediction:

A difficult one to call given the relative even look of the contenders on paper, but one or two of the bands do stand out as potential champions.

Freckleton look perhaps the best bet for a second victory at this contest if they hit top form, but they could well be pushed all the way by Friary Guildford if they can rid themselves of that touch of inconsistency and Barton under the inspirational Richard Evans.

A top six finish may well be on the books too for Hebden Bridge, whilst Portishead and Silk Brass may just have enough about them to push their way into the frame too.

Our dark horse is Bo'ness & Carriden

1. Freckleton
2. Friary Guildford
3. Barton
4. Hebden Bridge
5. Portishead
6. Silk Brass

Dark Horse: Bo'ness & Carriden
4barsrest Classifieds
Severn Tunnel Band
We are a friendly and welcoming third section band based in the Caldicot area only a short drive from the Severn Bridge,and a...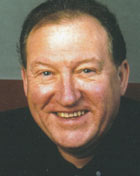 John Maines
BA (Hons)
Presenter, compere and conductor