2010 Lower Section National Finals - Third Section - Preview & Prediction
22-Sep-2010
One band will be celebrating with a Chinese take away from Harrogate on the weekend - courtesy of Philip Harper's bit of musical crockery.
---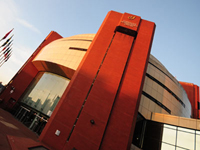 Sunday 26th September
Test Piece: Willow Pattern (Philip Harper)
Adjudicators: David Lancaster & Kevin Wadsworth

The climax of the weekend comes on Sunday afternoon, when 17 bands get to grips with Philip Harper's highly enjoyable bit of crockery inspired musical storytelling, 'Willow Pattern' - all in the hope of impressing David Lancaster and Kevin Wadsworth in the box.

These chaps know the difference between a fine bit of musical porcelain and a cracked bit of Clarice Cliff when they hear it, so the contenders should be wary of trying to gain success through a bit of Lovejoy inspired bluff and blunder.

Those of you with time on their hands in the afternoon (students, the great mass of Tory inspired unemployed, pensioners and the plain bored stiff) will know that 'Willow Pattern' is the descriptive term used for a bit of chinoiserie – or blue printed transfers on a white background on Chinese plates, usually worth anything between 10 bob and £2,000 depending if you are watching 'Bargain Hunt' or 'Antiques Roadshow'.

Musical story

Philip Harper (below right) is great at telling a musical story (he's a well travelled bloke) and this is no exception.

The tale in a fortune cookie nutshell (or more accurately a bit of painted pattern on a plate) seems to be the age old story of poor boy meets wealthy girl; girl set to be palmed off to wealthy dirty old man by money grabbing parent; dirty old man comes for his child bride only to be thwarted by a daring escape by young lovers; dirty old man catches up with youngsters at cheap island motel room hideaway; dirty old man commits pyrotechnic murder; nobody lives happily ever after.

It's an everyday tale Holly Oaks would be proud of.

It's also a piece that will tax the bands and conducts too; with its colourful, descriptive writing mixed in with the broad sweep of lyrical tunes the composer has made his name with.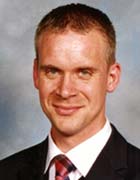 Chipped and cracked

Given the piece was written as a bit of showcase for Black Dyke at their 2009 Festival, it's not that easy either for bands at this level and there could well be a few performance plates that will be as chipped and cracked as a dinner service cleaned by a one handed Chinese dish washer.

Still, at least one band will leave Harrogate with a celebratory Chinese takeaway on the bus home.

So who will it be?

Honours have been pretty evenly spread here over the past few years, with the North West, Midlands, London, West of England and Scotland all producing a champion since the turn of the Millennium.

The only regions to miss out have been Wales (you have to go back to 1992), Yorkshire (1993) and the North of England (right back in the midst's of time, but who have come close twice in the last three years)
---
West of England

It was Brunel Brass who made the long trip back down the M6 last year with the trophy safely tucked in the boot of the bus, so can Area champion Sidmouth Town or Bream Silver replicate their success?

Both were good value for their qualification in Torquay and with two talented young MDs at the helm, they will both fancy their chances.

Yorkshire

The home county boasts two bands in Area champion Chapeltown, and Clifton & Lightcliffe led by a pair of highly experienced conductors.

As with their West of England rivals, both qualified by producing two highly commendable performances at Bradford.

You have to go back quite a bit in time for the last time the National banner flew in honour after a home win, so both will know they have their work cut out if they are to end that unenviable record.

North West

Over the Pennines and the Third Section has been a much more successful hunting ground for qualifying bands over the years, with five victories since the turn of the Millennium.

With a vibrant lower section contesting scene it will come as little surprise that the region sends a trio of strong contenders once again – headed by Area winners Delph.

They won at Butlins earlier in the year and did well on the March & Hymn tune circuit, so could be one of the short priced favourites to take the title.

Hoover (Bolton) has also had a decent season with a good return at Brass at the Guild Hall to back their claims, whilst Cheshire Constabulary could be a bit of a dark horse after rising successfully up through the sections following their 6th place finish last year in the Fourth Section.

Scotland

The challenge from north of the border comes in the form of Kilmarnock Concert Brass, who under the direction of Craig Anderson is starting to restore the band's fortunes in its 40th year, and another fast rising ensemble in Irvine & Dreghorn.

They too are enjoying a resurgence of form, doing well at Fife and more latterly at the Land O' Burns contest.

Wales

The Third Section hasn't been the happiest of places for bands from the Principality of late, and the region can only boast one podium finish over the past decade, with the last victory back in 1992.

This year hopes are pinned on Area winners Goodwick Brass and Llwydcoed.

Llwydcoed enjoyed a confidence boost by taking the honours at the National Eisteddfod of Wales, whilst the talented youngsters of Goodwick continue to mature very promisingly under the direction of Matthew Jenkins.

Midlands

The most successful region in terms of sheer consistency over the past few years has been the Midlands, and once again the region sends two strong contenders in the shape of Area champion, Porthywaen Silver and Shirebrook Miners Welfare.

Both have shown solid form during the year although Porthywaen will want to improve on the progress they have made over the past few years, whilst Shirebrook will want to continue to carry on the good form that started with a top six finish at Butlins.

North of England

There is a growing feeling in the North of England that the time has come for the region to boast their first winner at this contest since – well no one really remembers!

There have been a number of fine efforts in the last couple of years though, and in Area champion Ferryhill and qualifier York Railway Institute they may be knocking on the door again if both can repeat the form shown at Darlignton.

York Railway has gone on to post a fine podium finish at Tameside and Ferryhill continues to progress nicely under the excellent baton of Sue Norris.

London & Southern Counties

Finally, a powerful brace of bands makes the trip up the M1 this year in Fulham Brass and Betteshanger Welfare Brass.

Fulham took the title at Stevenage with a real flourish under the direction of Simon Jones, which backed up the good form they showed earlier in the season at Butlins, whilst Betteshanger is also moving in the right direction under the stewardship of David Cutting.
---
10 year form guide (How qualifying bands have done: 2000 - 2009)

| | | | | | | | | | | |
| --- | --- | --- | --- | --- | --- | --- | --- | --- | --- | --- |
| Region | 2000 | 2001 | 2002 | 2003 | 2004 | 2005 | 2006 | 2007 | 2008 | 2009 |
| London & SC | 5/11 | 7/11 | 9/13 | 5/18/20 | 7/15 | 1/13/17 | 9/12 | 8/15 | 11/12/13 | 11/17 |
| Midlands | 8/9 | 3/13 | 5/7/8 | 3/11/18 | 5/8/9 | 2/4/8 | 1/4/10 | 12/17 | 1/5/18 | 3/14 |
| North of England | 12/13 | 4/16 | 16/18 | 14/16 | 3/12 | 14/19 | 15/17 | 2/10 | 6/15 | 2/12 |
| North West | 4/7 | 1/10 | 1/2/3 | 1/2/8 | 1/4/6 | 6/7/9 | 2/5 | 1/3/9 | 4/8/14 | 4/9/10 |
| Scotland | 1/2 | 12/15 | 12/14 | 12/13 | 10/16 | 11/16 | 3/6 | 7/14 | 7/10 | 5/13 |
| Wales | 14/16 | 8/14 | 4/19 | 6/17 | 11/19 | 5/18 | 8/16 | 16/18 | 3/17 | 6/16 |
| West of England | 3/10 | 5/6 | 6/17 | 4/10/15 | 2/14/17 | 3/12 | 13/14 | 4/13 | 2/9 | 1/8 |
| Yorkshire | 6/15 | 2/9 | 11/15 | 7/9 | 13/18 | 10/15 | 7/11 | 6/11 | 16/19 | 7/15 |
---
4BR Prediction:

This has the makings of a cracking contest to end the Harrogate weekend – with a host of evenly matched contenders in search of the title.

Delph looks like the band to beat for us though, and it could develop once again into a bit of a domestic 'War of the Red Roses' scrap for top dog honours. Hoover (Bolton) look good bets for a podium finish, although Shirebrook Miners Welfare may just spoil the party.

Fulham were impressive at Stevenage and should be confident of a top six finish, whilst Sidmouth Town and Goodwick Brass may feature too. Our dark horse (or should that be fish) is Bream.

1. Delph
2. Hoover (Bolton)
3. Shirebrook Miners Welfare
4. Fulham
5. Sidmouth Town
6. Goodwick Brass

Dark Horse: Bream Silver
4barsrest Classifieds
Shirebrook Miners Welfare Band
Musical Director position available following 2017 Midland Area contest.. First section band with a full and varied program o...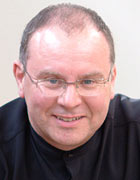 Christopher Houlding
MMus, GGSM, LRAM
Conductor, Performer, Educator