2010 Lower Section National Finals - Fourth Section - Preview & Prediction
22-Sep-2010
There is a real Scottish flavour to the music in the Fourth Section, but which band will be celebrating with a wee dram or two come Sunday evening?
---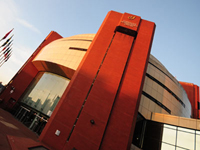 Sunday 26th September
Start: 9.30am
Test Piece: Royal Mile Suite (Alan Fernie)
Adjudicators: Ian Brownbill & Jim Davies

It can be easy to overlook just how important it is to see a strong and vibrant Fourth Section contest take place on the weekend, especially as in the last few years their efforts haven't always been helped by the most intelligent choices of test pieces, either here or in qualifying.

Thankfully, the Music Panel has opted for a very sensible and enjoyable test of musical character in Alan Fernie's 'Royal Mile Suite' – a work that has the ideal mix of technical and musical challenges to keep bands on their toes from start to finish.

Best from the rest

It is no surprise that the piece has been used many times before at major contests at this level, as Alan (below right) has the knack of sorting the best from the rest with his wonderfully descriptive compositions.

Adjudicators Ian Brownbill and Jim Davies will have plenty to keep them occupied on Sunday morning.

Good basic brass band playing is needed throughout the four contrasting movements; from the pomp and majesty of the opening 'At the Palace Gates', which seems to have more than a telling nod towards some English fiefdoms than those found in splendid city of Edinburgh (think of Arthur Bliss and 'Kenilworth').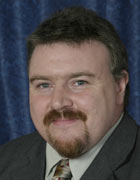 Evans in a kilt

This carries on right through to the march for glory in a cracking Scots take on Respighi's 'Pines of Rome' (non Scots could be helped by the mental image of a kilted Richard Evans in full swagger march flow).

In between the best bands and MDs should enjoy the chance to really show their quality with the lovely romance of the sentimental 'Holyrood Park' (although once again the non Scots bands will find themselves hearing ciphers of a very English undercurrent), whilst there is no mistaking the fun and games of the third movement, 'Jenny Ha's Reel', which bundles about with the joyful feel of the pleasures of a few too many wee drams.

Interestingly the composer himself is taking Langholm Town at the contest – so talk about putting your neck on the line!
---
West of England

Last years winners was St Breward from the West of England, and once again the region sends up three competitive bands.

They are led by Area champion Test Valley Brass, full to the brim with great young talent and led by the excellent Steve Large.

Hatherleigh Silver pushed them all the way under Dave Hayward at Torquay, whilst Downton, return to Harrogate for a second successive year after posting 15th place 12 months ago.

All three showed impressive form in getting here and will be keen to maintain the regions excellent record of achievement.

London & Southern Counties

Potters Bar was the last band from the region to make the return journey south clasping the Fourth Section National trophy in 2004, so another victory is perhaps overdue.

Regional champion Battle Town is appropriately enough named and will be keen to show that they can put up a sterner defence than last year's 12th place.

Meanwhile, LGB Brass and Amersham are two bands that are more than capable of holding their own or more under the direction of two talented MDs in Ian Stewart and Paul Fisher.

North West

Once again the powerhouse region at this level over the last few years has been the North West with four victories and eight other top six placings in the last decade.

This time they send three highly competitive bands to the contest in Area champion Hazel Grove, Besses Boys and Farnworth & Walkden, all of whom have enjoyed a busy and competitive contesting season.

Hazel Grove won at Buxton so should be confident under former Fairey's baritone star Nigel Beasley, whilst the famous name of Besses Boys could be due another National title if they keep up the impressive form they have show at Brass at the Guild, Buxton and Tameside.

Farnworth too is a band to keep an eye on, competing with success in the Third Section at Tameside earlier this year.

Yorkshire

Yorkshire's last victory came in 2006 when Dodworth rose like a phoenix from the flames, but the last couple ofmyears have been pretty barren ones for bands from the White Rose county.

This year they send Area champion Worsbrough who surprised many by taking the title at Bradford and Dinnington Colliery.

They qualified amid all the publicity of the BBC television programme but have quietly been going about their business in impressive fashion under former Grimethorpe trombone star Jonathan Beatty, since the spotlight has been turned off.

Wales

Welsh victories have been pretty rare occurrences here over the last decade – with just the one dragon breathing fire in 2000 when Beaumaris B, took the honours.

Since then it has been more like a breathless miner, but hopes are high for the two contenders of Area champion Crwbin and Upper Rhondda, both of whom are packed with young talent and headed by two very experienced MDs in Michael Thorne and Nigel Seaman.

Scotland

Scottish hopes rest on champions Dumfries, who added the Fife title to their Scottish Championship win and Langholm Town, who as we said earlier will be led by none other than the composer of the test piece.

Scotland's investment in youth is starting to pay dividends, but everyone knows the famous story of what happened when Eric Ball conducted one of his works at a major finals.

Given Scotland's poor record here over the years (Dundee was the last Scottish winner in 1973) a top six finish could be seen as the start of things to come.

Midlands

Despite it numbers, the Midlands hasn't got the greatest of records over the years either (the last win came in 2001) – although they have posted consecutive podium finishes in the last three years.

Time for that to change then, and with a quartet of highly competitive bands making the short trip north, hopes will be high.

Area champion Shipston lead the way under the baton of Howard Gibbs, and are followed into battle by Market Rasen, Rushden Town and Trentham – all led by experienced and knowledgeable MDs.

North of England

Finally, the two contenders from the North of England, who made it though after a keenly fought contest in Darlington.

Stape Silver has been making steady progress under the baton of Tabby Clegg, whilst the Harrogate Conference Centre is sure to be packed to the rafters with proud parents and supporters as the youthful talents of the NASUWT Concert Band takes to the stage to make its Finals debut just three years after being formed.
---
10 year form guide (How qualifying bands have done: 2000 - 2009)

| | | | | | | | | | | |
| --- | --- | --- | --- | --- | --- | --- | --- | --- | --- | --- |
| Region | 2000 | 2001 | 2002 | 2003 | 2004 | 2005 | 2006 | 2007 | 2008 | 2009 |
| London & SC | 11/15/16 | 3/13/19 | 10/12/15/20 | 13/16/21 | 1/19/20 | 5/16/18 | 9/13/14/22 | 7/9/19 | 6/16/19 | 4/12 |
| Midlands | 3/6 | 1/5/6 | 6/9/18 | 2/9/12 | 7/11/15 | 12/17 | 10/11/20 | 2/10/13 | 3/18/20 | 2/5/16 |
| North of England | 8/20 | 8/15 | 16/17 | 5/20 | 16/17 | 14/15 | 4/6 | 6/14 | 7/17 | 7/19 |
| North West | 5/12/17 | 9/14 | 2/4/14/17 | 1/4/10 | 9/12/13 | 1/4 | 2/8/17 | 1/12/16 | 1/2/15 | 3/6/9 |
| Scotland | 7/9 | 16/17 | 8/13 | 18/19 | 14/21 | 7/9 | 18/21 | 11/20 | 5/11 | 14/18 |
| Wales | 1/18 | 4/18 | 5/7 | 6/8 | 4/18 | 10/11 | 3/19 | 15/17 | 8/14 | 8/11 |
| West of England | 2/4/19 | 2/7/12 | 1/3/19 | 7/14/15/17 | 2/10/15 | 6/13/19 | 5/7/15/16 | 4/8/18 | 4/9/10 | 1/13/15 |
| Yorkshire | 13/14 | 10/11 | 11/21 | 3/11 | 3/6 | 2/3 | 1/12 | 3/5 | 12/13 | 10/17 |
---
4BR Prediction:

A desperately hard one to call this – with such a fine line up of well matched bands.

It looks like a battle of the Roses though for us, with Hazel Grove and Besses Boys up against Dinnington Colliery for the podium spots.

Test Valley and Downton should put up a good fight from the West of England, whilst Farnworth & Walkden could make it a day to remember for the North West.

Our darkest of dark horses is Battle.

1. Hazel Grove
2. Besses Boys
3. Dinnington Colliery
4. Test Valley Brass
5. Downton
6. Farnworth & Walkden

Dark Horse: Battle
4barsrest Classifieds
Milton Keynes Brass
MK Brass would be pleased to welcome a front row cornet player to join us. Rehearsals are on Tuesday evenings in Loughton, MK...
Unibrass 2017
Date: 18-Feb-2017
Venue: King's Rd, Harrogate HG1 5LA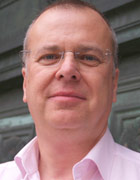 Nigel Seaman
ARMCM ARNCM
Conductor, band trainer, teacher and adjudicator