2010 National Championships of Great Britain - The adjudicators
5-Oct-2010
These are the three men in the box the bands will have to impress this weekend.
---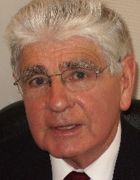 David Read:

David Read made his debut as adjudicator at the National Finals way back in 1985 when he shared the adjudication on 'Cloudcatcher Fells' with Bram Gay and Sir David Willcocks. Since then he has been the most regular of judges at the Finals in addition to adjudicating at the British Open (debut 1982), the Masters, the European and many other major brass band contest all over the world.

2010 sees his 21st appearance as adjudicator and his 16th in a row in the box at the Royal Albert Hall.

David Read was born in Wales and did his Military service with the Regimental Band of the Welsh Guards.

His playing career came to fruition with the Askern Colliery Band, followed by a spell with Carlton Main Frickley Colliery. He later joined the Munn and Feltons Band (later named GUS) later becoming Principal Cornet. During his time with the band, GUS became National Champions on four occasions and World Champions once.

He was also assistant principal cornet for the Virtuosi Band of Great Britain and Kings of Brass and was three times Champion Cornet Player of Great Britain and once outright Solo Champion. He was also a member of the famous GUS quartet that with John Berryman, John Cobley and Trevor Groom who on a number of occasions were British Quartet Champions.

He has been an educationalist as Senior Instrumental Teacher for Cambridge Area Education Authority, and in 1983 was honoured by the Worshipful Company of Musicians and in 1996 by receiving the English Masters Dedicated Service Award.

National Championships Adjudicating Record: 21 appearances:
1985, 1986, 1987, 1990, 1992, 1995, 1996, 1997, 1998, 1999, 2000, 2001, 2002, 2003, 2004, 2005, 2006, 2007, 2008, 2009, 2010
---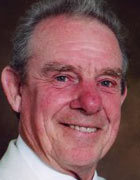 Derek Broadbent:

Derek commenced playing the cornet at the age of 9 with the Thornton Cleveleys Silver Band. After a services career spanning almost nine years, during which time he studied at Kneller Hall, the Royal Military School of Music, he returned to civilian life as a professional arranger.

He returned to the world of brass bands as a conductor in 1966 and in 1973 became Resident conductor of the internationally famous Brighouse and Rastrick Band. In his ten years with Brighouse, Derek enjoyed enormous success and in 1980 conduction them to a premier place in the National Championships. He was also responsible for their chart topping success of "The Floral Dance".

In 1984 he moved to the equally famous Black Dyke Mills Band and played an integral part in their 1985 "Grand Slam", a year which saw them take every major title in brass band contesting. Since 1990 Derek has worked as a freelance conductor, composer, arranger and adjudicator not only in the United Kingdom but all over the world.

He was also Associate Professional Conductor with the Williams Fairey Band who also won every major title in the years 1993/1994.

His association with the Manx Youth Band commenced in 1984 and has been relatively unbroken ever since. He conducted the band on their successful tour of New Zealand's North Island in 1990 as Ian Clague was unavailable owing to the illness of his father.

Apart from composing the Youth Band's signature March, Derek has also produced two major works commissioned by the Douglas Corporation "Music for a Centenary" for the 1996 Centenary of the Corporation and "Millennium Fanfare and Variations" premiered in 1999, both these works being for Band and Choir.

Derek now spends much of his time training bands all over the globe. Much of his time is devoted to the youth of the brass band movement.

He is also the Music Editor for Wright and Round Ltd. and in 1988 was awarded the prestigious Isle's Medal from the Worshipful Company of Musicians for his services to brass music and youth education.

National Championships Adjudicating Record: 3 appearances:
2007, 2009, 2010
---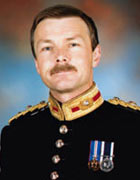 Lieutenant Colonel Chris Davis BA (Hons) MMus DMA LRAM RM:

Born in 1959 in Eastleigh, Hampshire, Lieutenant Colonel Chris Davis took an early interest in music, playing in various combinations in and around the Winchester area.

These included, from 1969, the Hampshire Youth Concert Band under the direction of John Knight, until he joined the Royal Marines Band Service in the September of 1975.

On completion of three years training at the Royal Marines School of Music he joined the Band of the Commander in Chief Naval Home Command as a clarinet and violin player. The next eight years, six as leader of the orchestra, saw continuous service on board Her Majesty's Yacht Britannia, including two circumnavigations of the world, two Royal Honeymoon Cruises and trips to the Americas, Australasia and the Far East.

Having completed the Bandmasters class of 1988 and receiving the Silver Medal of the Worship Company of Musicians he was promoted to Band Sergeant. There then followed a year as a member of the Band of the Commander in Chief Fleet, gaining his Licentiate from the Royal Academy of Music.

With a return to the Band of Commander in Chief Naval Home Command in 1989 came promotion to Band Colour Sergeant and further trips as leader of the orchestra on board Her Majesty's Yacht Britannia. 1992 saw a return to the Royal Marines School of Music as the leader of the Staff Orchestra. It was also during this year that he was successful on the Admiralty Interview Board and was commissioned on the 1 January 1993.

There followed two years study at University College Salford, where he gained a First Class Honours Degree in Band Musicianship, studying conducting with David King and composition under Ray Steadman-Allen and Peter Graham. On graduating from University College Salford he was appointed Assistant to the Principal Director of Music in July 1994.

He was appointed Director of Music, Royal Marines Band Scotland based at HMS Caledonia in Rosyth, in July 1995 and spent 3 years in charge of the band performing at venues throughout the United Kingdom.

With promotion to Captain and his departure from the Scotland Band, he undertook a period of training at the Joint Services Command and Staff College at Bracknell. On completion of this Initial Staff Course he was appointment as Director of Music Training at the Royal Marines School of Music in October 1998. He was promoted to Major 1 July 1999.

During the summer of 2000 he found himself returning to the Band of HM Royal Marines Portsmouth, the band in which he began his playing career, as its Director of Music. A Successful 2 year period followed, with tours to Thailand and Washington DC being the highlights of his tenure.

In July 2002 Lieutenant Colonel Davis assumed the position of Commandant of the Royal Marines School of Music and Principal Director of Music Royal Marines, the seventh in a line of celebrated musicians who have held the appointment.

National Championships Adjudicating Record: Debut - 2010
4barsrest Classifieds
Deepcar Brass Band
Deepcar Brass Band are looking for solo cornets and Bb bass to join their friendly team. We rehearse 7.15pm - 9.15pm Monday a...
NABBA
Date: 10-Mar-2017
Venue: Embassy Theatre and Grand Wayne Center. 125 W. Jefferson Street . Fort Wayne, Indiana 46802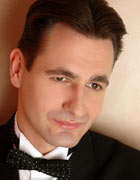 Craig Roberts
BA (Hons), MA
Conductor / Adjudicator