2010 National Championships of Great Britain - Preview & Prediction
5-Oct-2010
With Black Dyke chasing a historic hat trick, can any of their 19 rivals stop them from doing it?
---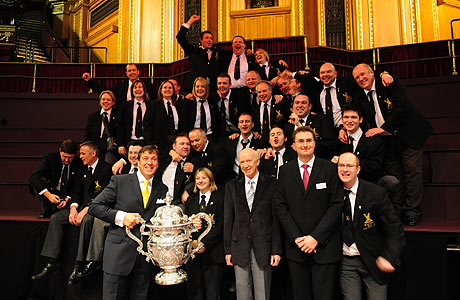 Can Black Dyke make it a hat trick this year?

Those seeking a form guide to the 99th running of the National Finals could cast their minds back a few weeks to Symphony Hall, but as experienced observers know, that venue has as much in common with the Royal Albert Hall as Mike Gatting's forward defensive lunge to Shane Warne's first ball in an Ashes test match.

The band to beat

The band to beat is Black Dyke.

They will take to the stage under intense pressure – and not just because they could be poised to become the first Queensbury outfit to claim a hat trick of victories since 1977.

2010 has seen Dyke perform very well without reward. Now is their chance to reassert their claim to be the undisputed National champion of champions. If fate doesn't deal them a very difficult draw, you wouldn't bet against them creating yet more history to help celebrate the MDs 10 years at the helm.

Long shadows

Two bands that believe they have lived for far too long in Black Dyke's national shadow are Cory and Foden's.

It is now 10 years since Cory lifted the title – a period in which they have claimed 7 podium finishes and never been out of the top six – but a second National under Dr Robert Childs has eluded them.

Fate certainly conspired against them at the draw in Birmingham, but if they elude the nasty numbers in the velvet bag on Saturday morning, that decade long drought could come to an end.

Foden's have to go back to the last century for the last time they took the National trophy back to Sandbach (under the direction of Nicholas Childs too), so they will be desperate to ensure they do not add a fourth consecutive runner up entry on their London CV under Allan Withington.

Luck deserted them 12 months ago, and whilst they impressed at Symphony Hall under Howard Snell, the decision to engage a 'National specialist' in the Norwegian based Englishman could prove to be inspired.

Form bands

Tredegar and Fairey (Geneva) – the two form bands of the season come to the contest overflowing with confidence – and it is not misplaced.

The newly crowned British Open champion has a good record at the Royal Albert Hall over the years, and under Ian Porthouse will be keen to add a first National title to their amazing 2010 CV.

Tredegar was inspired at Birmingham – especially when it came to the lyrical slow movement - and with a highly impressive ensemble capability to back their main soloists, their desire to become the second Welsh band to lift the famous silver trophy is matched only by their current levels of self belief.

So too Fairey (Geneva), who will fancy their chances here even more than they did at Symphony Hall.

Russell Gray has revitalised the former nine time winner, much as he has done himself, and the results have been spectacular. The English National champion fears no one and a first National victory since 2003 is a very real possibility.

Heavyweight contenders

Even if these five bands are many people's tips to battle it out at the top end of the prize table, it would be foolish to write off at least two other heavyweight contenders in Rothwell Temperance and Brighouse & Rastrick.

Rothwell under Dave Roberts was very impressive at Symphony Hall – an intelligently laid out performance that just lost its title winning potential in the most exposed of moments.

This ensemble work will surely play to their strengths, and with the ability to fill the cavernous auditorium with a sound to match any of their rivals they will be band to fear.

Much the same can also be said of Brighouse & Rastrick, who very nearly produced something special at Symphony Hall (and certainly did so the following week on the same piece at Bridgewater Hall).

Much has been made of David King's connection with this piece – but the YBS tour to Australia was a long time ago now, whilst Brighouse is a totally different contesting animal to the lighter sounding YBS ensembles he used to bring here even at their peak.

If – and it is an if with Brighouse, they can match the MDs desire and motivation to claim his first National title, the lads in purple and gold could well be celebrating a historic victory come Saturday night.

Making a mark

Other bands that enjoyed decent returns at the British Open will also be trying to make a mark on the judges.

Desford hasn't really impressed over the last few years, but they are a highly competitive outfit at the 'Majors' if they come well prepared.

That was certainly the case at Symphony Hall under Martin Winter, and teaming up with Garry Cutt could prove to a crafty bit of decision making. Outsiders perhaps - but not to be discounted.

Carlton Main Frickley also delivered a solid performance at the British Open, and whilst not quite suggesting that they were title winning contenders, 8th place was a deserved return under Philip McCann's astute direction.

They have a good recent record, so another top 10 finish should be the least of their ambitions.

Scottish challenge

Co-operative Funeralcare flew the flag for the rather limp Scottish challenge at the British Open, but the Masters champion once again delivered a solid and unpretentious account of themselves under the baton of Michael Fowles, even if they were a touch fortunate to come 11th.

A very capable band, as the Masters victory showed, a second consecutive top ten finish could well be within their realistic grasp if they can show that form again.

Leyland meanwhile has a little something to prove as they come to London after a disappointing performance under Philip Harper at the British Open that was never going to be anything more than a midfield finisher.

All the elements to repeat their 2005 triumph are seemingly in place, but an added spark of inspiration may be needed if they are to feature highly once more.

Open trio

The three other contenders that performed at the British Open were Virtuosi GUS, Tongwynlais Temperance and Whitburn – two of whom left Birmingham on an upbeat note, the other, certainly on a downbeat one.

John Berryman and Nigel Seaman led their bands to deliver solid, if rather artisan performances to come 13th & 14th respectively, whilst Rank Renton opted for a more ambitious approach which failed to find favour in the box to end 16th.

More of the same could bring the same returns – but you never know.

With not a single band from the West of England, North of England or London & Southern Counties at Symphony Hall, Flowers, Camborne, Reg Vardy, NASUWT Riverside, Redbridge and Aveley & Newham should all be well prepared.

How they fare against such a strong field of rivals though is anyone's guess.

Best shot

The two perhaps in with the best shout of making a mark are Reg Vardy and Redbridge – both of whom can mix it in heavyweight company on their day.

Reg Vardy is back playing in the type of form under Ray Farr that saw them post a 5th place finish last year, whilst Redbridge is due a change of luck after failing to impress the judges in the last three years despite putting in solid performances under Jeremy Wise.

West of England champion Flowers has been going through a period of rebuilding of late, but under the baton of Paul Holland they came 7th last year. It may be a bigger shock if they do that again, but you never know.

Meanwhile, fellow West of England challengers Camborne also posted a fine 8th place last year, but have also been rebuilding over the past 12 months. Richard Evans may have his work cut then to repeat that result once more.

That leaves Aveley & Newham who will be looking to create an impression after an uneven contesting season as they return to the Albert Hall after a year away and a lengthy bit of long term rebuilding, whilst it seems to be the same story for the improving NASUWT Riverside, who makes its first appearance back at the Royal Albert Hall since 2005.

4BR Prediction:

A battle royal for the title this year – with any of six or seven bands more than capable of claiming glory.

Foden's have waited long enough to add another National notch to their CV, and in doing so may well deny Black Dyke their place in the hat trick history books.

Cory can never be discounted and should be in the mix again, whilst form horses Fairey (Geneva) and Tredegar will be in the hunt for sure with Rothwell Temperance fancying its chances too.

Brighouse & Rastrick is our dark horse, capable of beating the lot of them.

1. Foden's
2. Black Dyke
3. Cory
4. Fairey (Geneva)
5. Tredegar
6. Rothwell Temperance

Dark Horse: Brighouse & Rastrick
4barsrest Classifieds
Mossley Band
Mossley Band (MD Duncan Byers) are looking to recruit committed Front Row cornet, Solo Trombone and Tuned Percussion players ...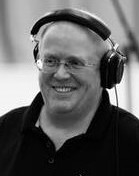 Sandy Smith

Conductor, teacher, adjudicator and arranger