2010 National Championships of Great Britain - The 2010 contest in bare stats, facts and fig
12-Oct-2010
Malcolm Wood provides the answers to the number crunching at the Royal Albert Hall on the weekend...
---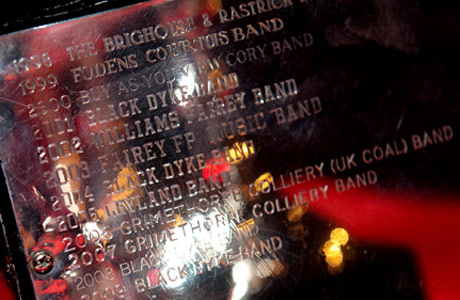 And the next winning line is...
All photos by Ian Clowes - Goldy Solutions. Go to www.pbase.com/troonly/brass

In addition to the contest being Professor David King's first win as a conductor, and Martin Ellerby's first work chosen for the Finals, what other statistical gems arose from the Albert Hall this year?
4BR reveals all...........

1. 2010 was the first time since 1976 that the band playing number 15 has taken the title – the contest that day was also on Saturday 9th October

2. Brighouse's horn stalwart, Ian Dust now has four National titles with the West Riding outfit, spread over four decades - 1980, 1997, 1998 and 2010.

3. David Hebb, Richard Jones, Mick Morris and Darren Roe all join the Brighouse hat-trick club after winning with the band in 1997, 1998 and 2010

4. Since 1990, the only missing draw number between 11-20 not to have taken the title is 13. Unlucky for some then…
5. 2011 will be the first time Black Dyke will have to qualify for the Finals under Nicholas Childs' tenure.

6. Dyke finishing 8th is their lowest position since 1990 (7th) and 6th (1984)

7. Rothwell Temperance not only made it a hat-trick of top 6 finishes, but it's the second year in a row that they've finished 4th.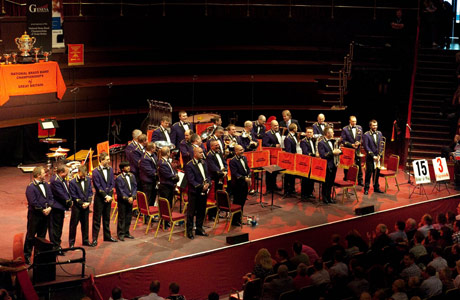 15 - 3: Brighouse take the applause at the RAH

8. Fairey's 3rd place was their highest placing since winning the title in 2003

9. The curse of draw number six continues. Bands drawn to play 6 have had five podium finishes since 2005 but no victory.

10. The Regent Hall Gala Concert curse continues too – Cory being the latest band to play there on the Friday and not win the following day. Fodens, Leyland and YBS have all suffered the same fate.
11. Cory maintain their record of not being out of the top six since 2000 – although their runner up spot was their best since 2002.

12. The two Scottish contenders placings of 16 and 20, is their lowest at London in over 20 years.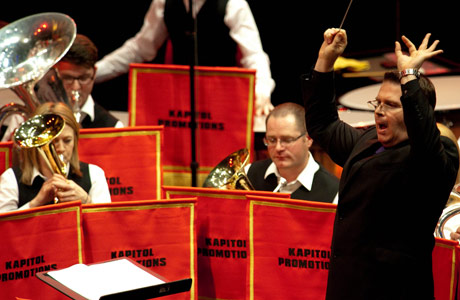 Up in arms: Scotland records their poorest return from Whitburn and Co-op (above)

13. Frank Renton's 16th place with Whitburn equals his lowest placing in London – 2001 with Travelsphere Holidays the other.

14. Dominic Morrell became the first soprano player since Bert van Thienen in 2006 to take the Best Instrumentalist award. For the past three years it has gone to a euphonium player.

15. Four bands can head to London next October from Yorkshire, three from the North West and Wales.

And as an added extra…
Cory were given the kiss of death at the weekend by 4BR - just like Black Dyke four times this year and Tredegar at the International Masters. None of our post contest predictions have gone on to claim victory…
4barsrest Classifieds
Deepcar Brass Band
Deepcar Brass Band are looking for solo cornets and Bb bass to join their friendly team. We rehearse 7.15pm - 9.15pm Monday a...
NABBA
Date: 10-Mar-2017
Venue: Embassy Theatre and Grand Wayne Center. 125 W. Jefferson Street . Fort Wayne, Indiana 46802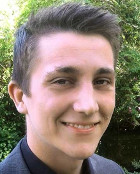 Jack Capstaff
Bmus (Hons)
Conductor | Composer