2010 Pontins Championships - Introduction to Prestatyn
20-Oct-2010
Iwan Fox looks forward to the fun and games to be found at Pontins this weekend in Prestatyn. Never mind Brahms and Liszt - what about Bavarian Stompers and Liszt...
---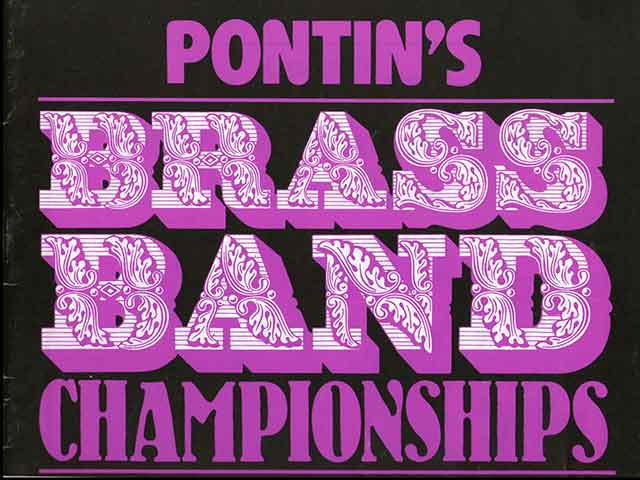 Despite the worldwide recession, major rebuilding work and some difficult test piece choices, the 37th Pontins Brass Band Festival takes place this weekend with an upbeat feeling about itself.
The Prestatyn Sands Holiday Park on the North Wales coast will see 58 bands battle it out over a prize pot fund of £25,000, a substantive increase this year, especially in the lower sections.

Even after close on 40 years, Pontins continues to invest in the banding movement.
Big money

And those bands taking home the First, Second, Third and Fourth Section titles will bag £2,500 in the process – that's £500 more than Brighouse & Rastrick won at the Royal Albert Hall a couple of weeks back, whilst the top section winners will pick up £3,000 – the same as the victors at the British Open.
Heritage and glory is all well and good, but it doesn't pay the electricity bills.
The financial attractions of Pontins are now obvious, but there is also substance to the argument that at least a couple of the sections would have benefited from more entrants if the set works had been more sympathetically chosen.
Musical Advisor James Scott has done a wonderful job here over the years, but even he has perhaps been a little too demanding on this occasion.
Hard test pieces

Bram Gay's transcription of 'Les Preludes' for the Harry & Margaret Mortimer Championship is one of the most difficult choices ever – a piece that took more than its fair share of high profile casualties at the British Open a few years back.
How it will be handled by the 15 bands, none of which currently compete at Symphony Hall, will be intriguing.
Divided opinion

Meanwhile, Darrol Barry's 'Flamborough Seascapes' has divided opinion on its suitability for the First Section (and perhaps explains why just 8 bands will compete), whilst 'California Legend' by Bruce Broughton in the Second Section is a very demanding work at this level, and may explain why there are also just the 8 contenders.
Philip Wilby's 'Partita for Band (Postcards from Home)' has been a popular contest favourite for some considerable time and should prove a challenge in the Third Section, whilst the ever dependable Alan Fernie has once again shown his ability to provide an entertaining work for the Fourth Section, with his 'A Caledonian Suite' – a fact that has resulted in a healthy field of 16 contenders taking part.
Slick and welcoming

The organisation throughout the weekend is always slick and welcoming (and the organisers do try and accommodate the bands with relaxed registration and general competition rules –bands can play in multiple sections) and with the contests starting early, everything should be finished in plenty of time for the post contest entertainment.
As always at Prestatyn there is plenty to keep the cold chill blowing in from the Irish Sea at bay, with the British Army Brass Band and the ageless Bavarian Stompers once more on hand to help keep the beer flowing.
4BR will be there as usual to soak up the atmosphere (and a few pints) on what promises to be a very interesting weekend of contesting.
4barsrest Classifieds
Swindon Brass
We are a friendly and active 3rd section band in Swindon with a couple of seats available for Cornet, position flexible, but ...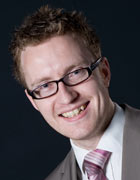 John Ward

Conductor, Adjudicator