Florida's Key to success - US Open retrospective
16-Nov-2010
Dave Lea looks back on a highly impressive US Open in Chigaco, where Brass Band of Central Florida regained their entertainment title.
---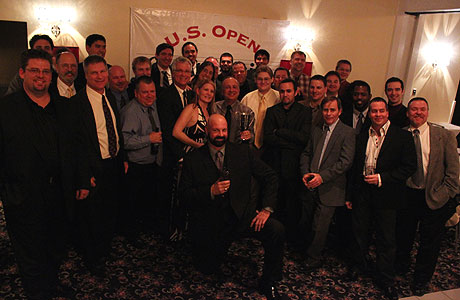 Florida's Key to success: The 2010 US Open champions celebrate

For the first time since 2006, Brass Band of Central Florida (BBCF) took the honours at the US Open Brass Band Championships held in St. Charles, Chicago, Illinois.
The former champion regained the title by beating reigning champion Fountain City into second place by a total of seven points spread over the Music and Entertainment categories.
Experienced judges

The judges this year were Dale Lonis, a music educator and conductor having returned to the Chicago area after a number of years in Canada, the UK's Alan Morrison, and Dave Morrison, a conductor and educator from Illinois - all highly experienced men qualified to pass judgement on the performances.
The compere was of course Frank 'The Voice of the US Open' Renton, who admirably linked the proceedings together.
In between band programmes, various buskers entertained the audience, and this year's hard fought 'Buskers Prize', awarded by an anonymous judge seated somewhere in the auditorium, went to the percussion group from BBCF.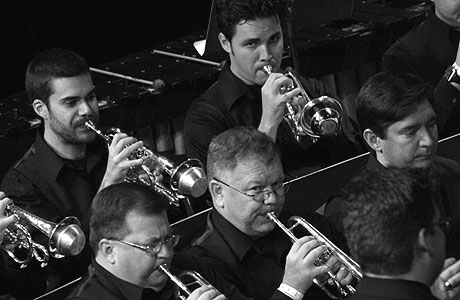 Black and white harmony for Florida

Winning back the title

BBCF won the US Open title for the fourth time with a performance that will stay in the minds of the audience for a long time to come.

With the exception of a momentary drop in quality, their playing was stunning throughout.
The band opened with a brilliantly choreographed rendition of Paul Murtha's 'Heroic Fanfare' arranged by new MD, Chad Shoopman. That was immediately followed by his arrangement of the 'Marche' from Prokofiev's opera, 'Love of Three Oranges'.

Both pieces showed off the band's technical brilliance with clear definition and rhythmic precision.
Principal cornet Bob Hinckley, essayed his way through Philip Sparke's 'Song and Dance' winning him the 'Best Cornet' award, whilst the star piece of the programme was undoubtedly the Maynard Ferguson number 'Give It One', showcasing the exceptional talents of the band's assistant principal cornet, Chris Dolske and the MD!
Heard to be believed

The piece earned the 'Best New Arrangement' award, whilst the playing of the solo sections throughout had to be heard to be believed!
It was unfortunate the performance of 'Irish Tune from County Derry' that followed didn't quite match the standard of the rest of the programme, although they redeemed themselves completely with some scintillating playing in the finale from Philip Sparke's 'Music of the Spheres'.
UK bands look out – Brass Band of Central Florida's 2011 Brass in Concert performance will be an absolute corker on this form.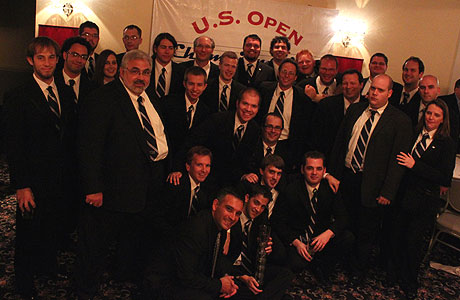 Fountain City gain second place

Classy Fountain

The reigning champion, Fountain City started the defence of their title with a classy performance of Paul Lovatt-Cooper's 'Enter the Galaxies', which was followed by an arrangement by Lee Harrelson of 'La Suerte de los Tontos' featuring the band MD, Joseph Parisi on flugel horn.
The programme highlight however came next, with the quiet playing of 'Irish Blessing'; without doubt the most controlled playing of the whole day from any band.
A brilliant euphonium solo 'Harlequin' featured Nate Gay, before the band sped through Henry Fillmore's march 'Rolling Thunder', played at a speed that sometimes lost clarity.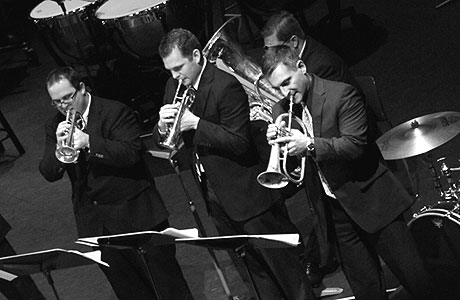 Parisi joins in the fun: The MD plays the flugel lead

Fountain City's programme concluded with an exciting performance of Peter Graham's 'Legends' from 'On the Shoulders of Giants'.
Despite some very fine playing, it seemed that the band were not quite in the form of previous years.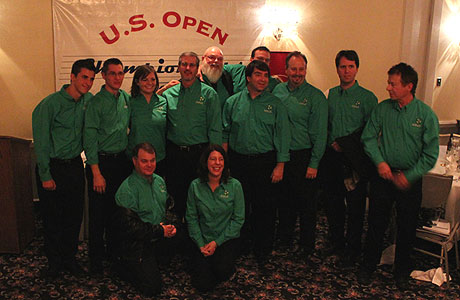 Green glory for third placed Dublin Silver

Dublin's green glory

Third place went to Dublin Silver, with a cleverly choreographed programme based on the unknown secrets of space.

The band opened with MD Tim Jameson's arrangement of 'First Contact' played from memory, and was followed by Philip Sparke's 'Big Bang' movement from 'Music of the Spheres.'
Fine rendition

Euphonium soloist Grant Jameson delivered a fine rendition of 'When You Wish Upon a Star' that segued into 'Imperial March' from 'The Empire Strikes Back'.
'The Lonely Planet' from 'Music of the Spheres' followed before concluding with 'Fanfare and Flying Theme from E.T.'
The programme had its excellent moments, but too much stage movement seemed to affect the quality of the playing.

However, the immense amount of preparation was clear and the band deservedly won prizes for 'Best Percussion' and 'Most Entertaining programme'.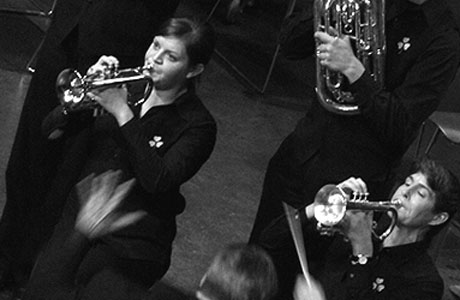 Pointing in the right direction for Dublin

Memory Madison

James Madison University played their entire programme from memory – right from a spectacular performance of Ray Farr's arrangement of 'Riverdance' (complete with vocals).
Euphonium soloist Sean Macomber gave a sensitive rendition of Leigh Baker's 'On the Sea Shore', which was followed by two Robin Dewhurst numbers; 'Earth Rites' featuring an excellent trombone section, and 'The Ellis Island Lament', which suffered from niggling intonation problems.

'Dundonnell' from 'Hymn of the Highlands' concluded the programme.
Had tiredness not crept into the playing resulting in looseness and intonation issues, the band would have surely been awarded a higher placing than fourth.

Unfortunate Weston

Weston Silver Band from Toronto first entered this event in 2009, and last year they came third.
This year, after a tiring 12-hour coach journey, the band was not quite so fortunate.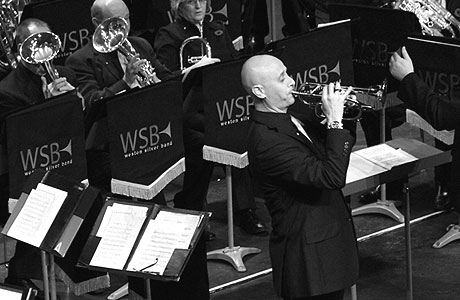 Weston super player - Brad Norton on top form

Despite featuring two excellent soloists in cornet player Brad Norton on, 'My Love is Like a Red Red Rose', and Robert Millar on euphonium with 'Brilliante', who claimed the 'Best Soloist' prize on the day, the band sounded tired and suffered from rhythmic looseness and intonation problems.
These were evident in 'Sosban Fach', 'Cross of Honour' and the finale, 'Dundonnell', which perhaps accounted for them eventually coming fifth.
Entertaining Iowa

Eastern Iowa Brass has been a regular attendee at the US Open - this year making their fifth appearance.
They opened with the 'Scherzo' from Shostakovich's Symphony No.10' arranged by Andrew Duncan and followed with an arrangement of Carla Bley's 'Exaltation, Religious Experience and Major'.

Iowa Sandmen...

An entertaining performance of 'Mr. Sandman', the march 'The Contestor' and the finale, Paul Lovatt-Cooper's 'Walking with Heroes', completed a programme that was solidly played and presented, earning the band sixth place.

Nautical Prairie

The local Prairie Brass Band, ended in seventh, after providing a varied and enjoyable programme taking the listener on a nautically- themed musical journey.
That included 'Conquest' arranged by the band's MD, Dallas Niermeyer, 'Demelza', featuring the fine Marke Fenne on soprano, the hymn tune, 'Eternal Father' and the splendidly played march 'The Middy', which not surprisingly won the 'Best March' prize.
Two novelty pieces by Chris North in 'What shall we do with the Drunken Sailor' and 'Bobby Shaftoe' were neatly portrayed before they closed with opening and closing segments of Gilbert Vinter's 'James Cook-Circumnavigator'.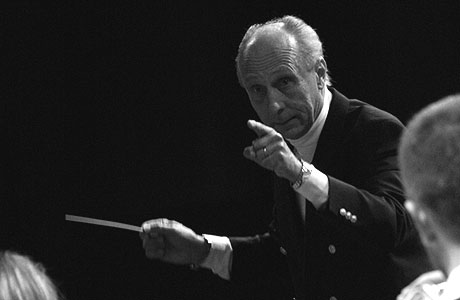 Eyes on the ball for Dallas Niermeyer

It was an ambitious and enjoyable set, that was just marred by tiredness and intonation issues towards the end of their programme.

Song and Dance

The same could be said of Madison Brass in eighth place, whose entertaining programme included, 'Fanfare for a New Era', Robin Dewhurst's arrangement of 'Bess, You Is My Woman Now', 'Song and Dance' by Philip Sparke, a spirited performance of the march 'Montreal Citadel' and finished with 'Toccata' from 'Cats Tales' by Peter Graham.

So ended an excellent day of contesting, with Brass Band of Central Florida crowned as worthy 2010 US Open champion.
Surprise

They are eagerly looking forward to their trip back to the UK next year to once again take part in Brass in Concert – and on this form they could certainly spring a surprise or two.
I would recommend your tickets be purchased early, as you will not want to miss them in action.
Meanwhile, I've already booked my flight for next year's US Open event, which will return to St. Charles on November 5th 2011.

Dave Lea
4barsrest Classifieds
Vernon Building Society Poynton
VBS Poynton Band require solid cornet players (positions negotiable) and or a first class flugal. Positions would suit experi...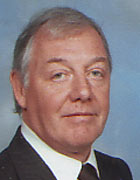 Alan Widdop

Conductor, Brass teacher, Adjudicator (ABBA)