Christopher Houlding
MMus GGSM LRAM
Conductor, educator, performer

Contact details
Wesselswerth 42, 45239 Essen, Germany
email: houlding@gmx.de
website: www.chrishoulding.com
home: 0049 201 760 5767
mobile: 0049 171 417 7819 (GER)
work: 0044 7973 397082 (UK)
fax:
More about Christopher
Christopher Houlding's roots are in Brass Bands. A former member of the National Youth Brass Band of Great Britain, his initial training took place at London's Guildhall School of Music & Drama studying under Denis Wick, Eric Crees and Peter Gane. Since then he has served as Principal Trombone with the Orchestra of Opera North and appeared as Guest Principal with all major British Orchestras and London Brass. Having gained an MMus in conducting from the Royal Northern College of Music, his recent appointment as a Professor at the Folkwang Hochschule, Essen is allowing him to broaden his conducting activities.
He has held appointments as Professional Conductor with numerous British brass bands including DUT Yorkshire Imperial (Winning Performance 2005 National Championship First Section), Whitburn and Stocksbridge and has conducted regularly at all major competitions including the British Open, National Championships, All England Masters and Brass in Concert. As Guest conductor and trainer he often appears with Grimethorpe and has also directed Brighouse & Rastrick and Yorkshire Building Society.
As Senior Tutor in Brass at the RNCM, he continues a long association with the college's fine Brass Band including performances at Whit Friday Competitions, Norway and at the 2007 and 2008 RNCM Festival of Brass (recorded by BBC Radio Three). He has also assisted brass band development at Manchester's Chetham's School of Music and enjoys working with Youth Bands throughout Europe. Christopher continues his longstanding commitment to the National Youth Orchestra of Great Britain including conducting the full orchestra at Open Days and has also worked with the European Union Youth Orchestra and Gustav Mahler Jungend Orchester.
Recent conducting engagements have taken him to Arhus, Denmark (Prinsen Musikkorps Brass Band) with a programme of Humperdinck, Wagner and Puccini and the Norwegian Music Academy, Oslo directing the music of Britten, Nyman, Tippett and Maxwell Davies, together with festivals in Sweden (Windcorp Brass Band) and Las Vegas As Music Director of the Slaithwaite Philharmonic Orchestra, he has conducted a wide range of repertoire from Verdi's Aida to Tchaikowsky's Manfred Symphony and has appeared as guest conductor in repertoire including Mahler's Fourth Symphony, Mozart's Symphony No 29 and Stravinsky's Soldiers Tale.
As Juror and Adjudicator, he has appeared at the British and Norwegian National Brass Band Championships, Music for Youth, Turkish Young Musician of the Year, Royal Overseas League Music Competition and leading Universities and Music Conservatories. As a former President of the British Trombone Society and current member of the International Trombone Association Executive Board, he continues to appear as soloist and educator at events throughout the world including, St. Petersburg, New York, Boston, Texas, California, Washington DC (2008 Eastern Trombone Workshop) and has recently released his debut solo album entitled 'Houlding his own'.
Reviews
Chris Houlding conducted both works with exemplary clarity and impressive authority and was rightly accorded an ovation.
Adrian Smith Huddersfield Examiner
Chris Houlding displays a clear beat and a calm, authoritative podium manner.
Robert Cockcroft Yorkshire Post
Slaithwaite Philharmonic's Sunday afternoon experiment worked—with a near capacity family audience cheering conductor Chris Houlding, who presided over some impressive music making.
Chris Robins Huddersfield Examiner
Chris Houlding's direction of 'Pictures' produced a very lively gnome, a spooky argumentative witch and a spectacular gate of Kiev.
Ivor Duckles Brass Band World
Dvorak's New World Symphony which completed the concert, is the devil of a piece to get right and Chris Houlding managed it.
Chris Robins Huddersfield Examiner
Deftly stage managed by Chris Houlding's clear cueing, the dovetailing of narration and music was beautifully sustained, easily a match for any recording of Peter and the Wolf.
Paul Serotsky 'Philharmonic'
Chris Houlding shaped a wonderfully musical performance from his charges.
Iwan Fox 4barsrest.com
Full marks must go to conductor Chris Houlding's masterly handling of his young audience.
Tim Pauling Aberdeen Press & Journal
Chris Houlding, the project's brilliant mastermind and conductor, will never enjoy a finer hour!
Adrian Smith Huddersfield Examiner
4barsrest Classifieds
Kibworth Band
Required:. Due to work commitments, vacancies have arisen for a PRINCIPAL EUPHONIUM and a Bb BASS player to complete our band...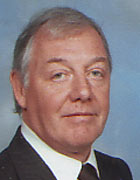 Alan Widdop

Conductor, Brass teacher, Adjudicator (ABBA)