Event details
---
Regent Hall Concerts promoting a concert for Royal Greenwich Brass Band
---
Date: 31-Mar-2017
Start time: 1pm
Venue:
Charlton House
Charlton Road
London
SE7 8RE

---
Further information:
Royal Greenwich Brass Band
Conductor — Stephen Maw
presents
"Classical Brass"
Shostakovich arr. Gott — Festive Overture
Guilmant arr. R.S.A — Concert Piece for Trombone
(soloist — Vanessa Ritchie-Suarez)
Verdi arr. Frank Wright — Overture 'The Force of Destiny'
Grieg arr. R.S.A.- The Last Spring
Suppe arr. Lorriman — Overture 'Morning, Noon & Night in Vienna'
Free admission — collection — no tickets required
---
4barsrest Classifieds
Mossley Band
Mossley Band (MD Duncan Byers) are looking to recruit committed Front Row cornet, Solo Trombone and Tuned Percussion players ...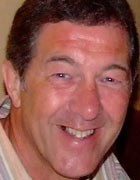 Derek Renshaw
ABBA Member
Conductor, Band Trainer and Adjudicator.